December 18, 2019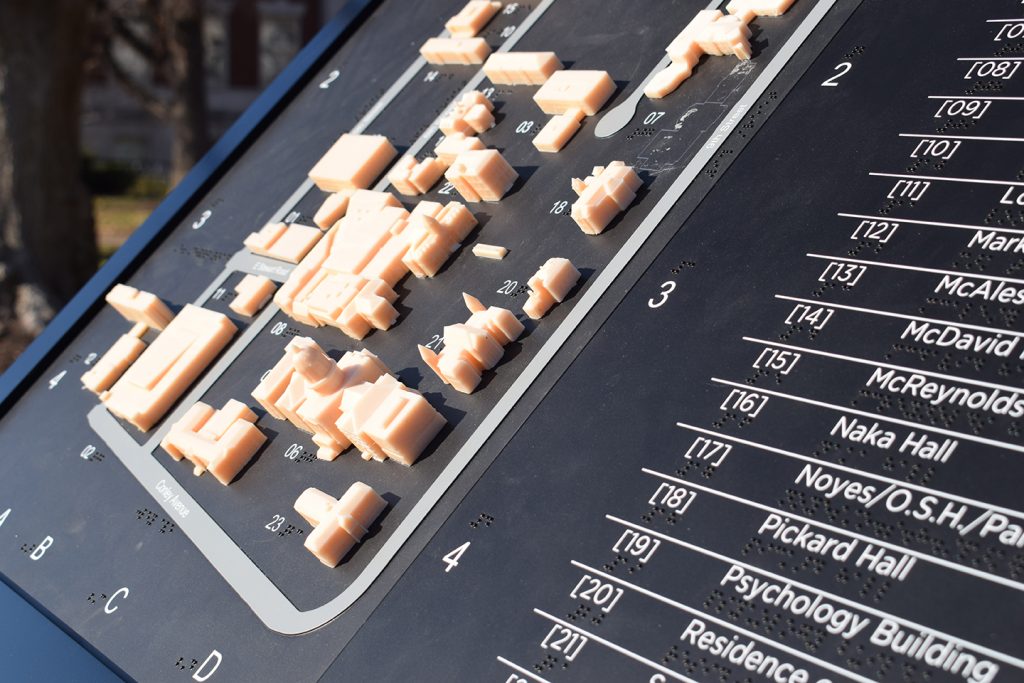 A new tactile map installed near Jesse Hall is the first of its kind for MU.
The map, unveiled Dec. 3 to celebrate the International Day of Persons with Disabilities, features hard plastic versions of the buildings on the Northwest quadrant of campus, from McReynolds to Tate Hall.
The map was created by MU's 3D Printing Club as part of the club's "Make Mizzou" project. The club worked with MU's Office of Accessibility and ADA to create the map for visually impaired students and visitors. Andrew Dove, the president of the 3D Printing Club, tweeted that the club had been working on the project for four years. Read more about the group's project here.