April 10, 2020
Jason Pae and Caroline Langley are the 2020 St. Pat's Court King and Queen.
---
King Candidates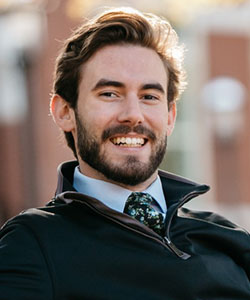 Isaiah Vaught
Geotechnical Engineering Graduate Student St. Louis, Missouri Representing Org: St. Pats Board Isaiah Vaught is a graduate student studying geotechnical engineering, or as others might say, dirt engineering. Due to a knack for finding himself outdoors, you will most likely find Isaiah riding his bike, rock climbing, or enjoying others company around a fire. The importance of keeping e-week traditions makes participating in them the best week there is at Mizzou for Isaiah, and he believes it should be for all engineers.
---
Jason Pae
Electrical Engineering Senior Fulton, Missouri Representing Org: Mizzou Eco Racing Jason Pae is a senior studying Electrical Engineering from Fulton, Missouri. On campus, he has been a member of Mizzou Student Foundation, Mizzou Eco-Racing, MizzouThon, Eta Kappa Nu, Undergraduate Research, and Delta Chi with leadership throughout many of these. In Jason's free time, he likes to spend his time at car shows or the racetrack. After college, Jason will be going to work for General Motors in Detroit, Michigan.
---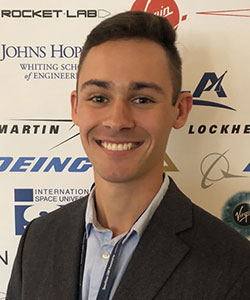 Greg Ozgul
Mechanical Engineering Senior San Antonio, Texas Representing Org: St. Pats Board Greg Ozgul is a senior graduating in December 2020, with a degree in Mechanical and Aerospace Engineering and minors in both Math and Aerospace Engineering. He grew up as a military brat, moving every other year. He has lived in places such as Adana, Turkey, Aviano, Italy, and Shreveport, LA. He started to become involved in the College of Engineering at the end of his freshman year, assisting in forming the team that is now known as the Mizzou Space Program. He served as the Vice President of the organization during his junior year and is currently the Outreach Chair. During his final year he branched out to other organizations, joining St. Pat's Board and Camp C.O.E, serving as the Internal Organizational committee head and a counselor respectively. During his free time, he likes to go running and golfing with his friends, and if the weather is bad, he likes to read. This summer he will be going to Textron Aviation in Wichita, Kansas as a Tool Engineering Intern, with hopes to continue to work in the Aerospace Industry when he graduates.
---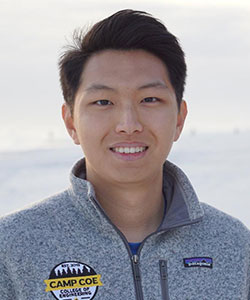 InHan Kim
Senior Mechanical engineering Columbia, Missouri Representing Org: Mizzou Engineering Ambassadors InHan Kim is from Columbia, Missouri and is a senior studying Mechanical engineering. He has been a member of Engineering Ambassadors and St. Pat's Board since freshman year and is currently the student director of recruitment and the lab exhibit committee chair. InHan also works as a student worker in the inclusivity center, has been a camp counselor for engineering summer camp and for Camp C.O.E.InHan's future plans are to graduate in December 2020 and find a full time mechanical engineering position. When InHan is not spending countless hours in Lafferre Hall, he enjoys spending time outside, reading, and spending time with friends and family.
---
Jarod Rains
Electrical Engineering Senior Gallatin, Missouri Representing Org: Mizzou Engineering Student Council Jarod Rains is a junior from Gallatin, Missouri majoring in Electrical Engineering. Jarod is involved at Mizzou through St. Patrick's Board, Alpha Gamma Rho, Camp COE, and MESC. Within these organizations, he has made many of his lifelong friends and participates in things across campus that continuously improve the College of Engineering. In his free time, Jarod prefers to spend his time doing anything outdoors such as fishing, hiking, kayaking, sand volleyball, and being on the lake. Jarod has worked as a carpenter, farmer, and lake maintenance worker.
---
Queen Candidates
Madie Churchill
Civil Engineering Senior Johnston, Iowa Representing Org: Society of Women in Engineering Madie Churchill is a senior in Civil Engineering from Johnston, Iowa. On campus, Madie is involved with Mizzou Student Suicide Prevention Coalition, St. Pats Board, ASCE and SWE. Madie is currently working as an intern with Whiting Turner on the NextGen Health Institute and plans to continue her internship with them this coming summer. Upon graduation in the fall of 2020, Madie hopes to continue working in the construction industry.
---
Caroline Langley
Mechanical Engineering Senior Springfield, Missouri Representing Org: Mizzou Engineering Student Council Caroline Langley is a senior studying mechanical engineering with a minor in mathematics. Her love for engineering started in middle school while watching marathons of "How its Made" on the Science Channel with her dad. During her undergraduate career, Caroline has held various positions on Engineering Student Council and is the current President. Caroline has also been involved with St. Pats Board, Engineering Ambassadors, Engineering Study Abroad, Pi Tau Sigma, the Industrial Assessment Center, Mizzou Alternative Breaks, and Delta Gamma sorority. Caroline has completed an internship in manufacturing with Springfield ReManufacturing Corporation, a co-op in consulting with Barry-Wehmiller Design Group, and will complete an internship in technical sales this summer with Rockwell Automation. She is looking forward to a long and fulfilling career as a mechanical engineer!
---
Jamie Flores
Senior Computer Science & Information Technology Jefferson City, Missouri Representing Org: Develop[Her] Jamie Flores is a senior studying Computer Science and Information Technology. Jamie's hometown is Jefferson City, Missouri, where she works at a small business. During her time with the College of Engineering, she has been a part of Mizzou Computing Association, the Society of Hispanic Professional Engineers, the Society of Women Engineers, along with other organizations. Jamie is also one of the founders of Develop[HER], Mizzou's first organization dedicated to Women in Technology. Jamie has accepted a position with Microsoft and will be moving to Seattle, Washington after graduation.
---
Lauren Baratta
Junior Chemical Engineering O'Fallon, Missouri Representing Org: Alpha Omega Epsilon Lauren Baratta is a junior chemical engineering major from O'Fallon, Missouri. At Mizzou, she has been involved in Alpha Omega Epsilon Engineering sorority and Mizzou Engineering Student Council since her first semester, and St. Pats Board since sophomore year, holding executive positions in all three. In her free time, she enjoys cooking, working out, and photography. Lauren hopes to work in engineering consulting after graduation.
---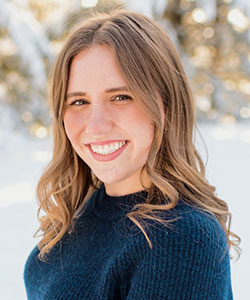 Megan Sommerfeldt
Industrial Engineering Senior Star Prairie, Wisconsin Representing Org: Society of Women Engineering Megan Sommerfeldt is a senior studying Industrial and Manufacturing Systems Engineering at Mizzou, graduating in May of 2020. Megan has been heavily involved in the College of Engineering throughout her time in college, especially through The Society of Women Engineers, Alpha Pi Mu Industrial Engineering Honor Society, St. Patrick's Board, and The Society of Manufacturing Engineers. When she is not at school, she is interning with innovative companies to help improve efficiencies in Manufacturing settings. In her free time, Megan loves to go home to Wisconsin—spending time on the lake in the summers and on the snowmobiling trails in the winters. Megan is very excited to represent the College of Engineering this year as an E-Week Queen Candidate, and hopes to see great turnout at all the events!