May 04, 2020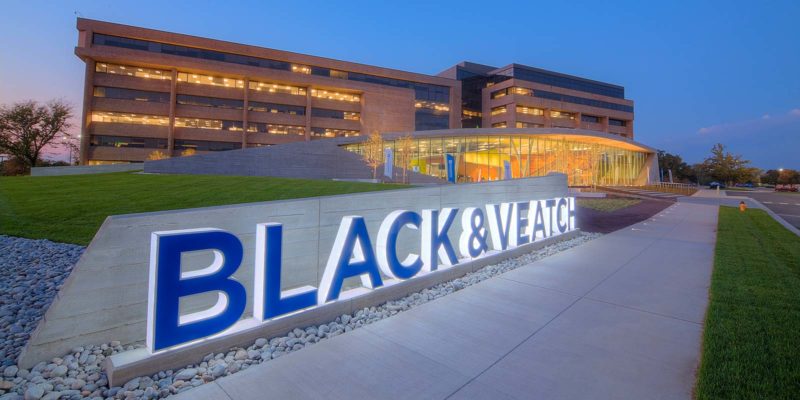 Pressing to expedite solutions that soften COVID-19's impact on communities, Black & Veatch is at work collaborating with companies, entrepreneurs and a university to find pioneering ways to mitigate the coronavirus outbreak.
Just a month after launching its virtual, remote "IgniteX COVID-19 Response Accelerator," seeking proposals from startups and other innovators needing help commercializing, rapidly deploying and scaling ideas about how to combat the virus, the global infrastructure solutions leader has fielded hundreds of applications. Under the innovation-minded Growth Accelerator incubator within Black & Veatch, the IgniteX COVID-19 Response Accelerator is committing at least $250,000 in grants or in-kind services that support recruitment and partnerships as part of the campaign.
A sampling of the work already underway reflects the unimaginable range of possible solutions in the fight against COVID-19 by Black & Veatch, a 105-year-old company vastly experienced in pathogen-tracking methods and the construction of biological safety-related facilities:
Collaborating with Black & Veatch, researchers at the University of Missouri-Columbia's College of Engineering have developed a biosensor that has been successfully detecting waterborne pathogens. The team is rapidly working to adapt it to improve public health through detection of COVID-19 in wastewater.
Partnering with AquiSense Technologies, the world's biggest supplier of ultraviolet LED disinfection systems, Black & Veatch is evaluating potential applications for its portable Rapid Modular Health System (RaMHS) structure. The RaMHS – a rapid deployment, modular medical structure already in use by a Kansas City-area health system – offers an alternate testing site outside of traditional treatment environments. The units can be deployed at health-care facilities, office parks, government locations and any distributed location where patient testing can be safely conducted.
In collaboration with Field2Base, Black & Veatch is developing a standardized, mobile-app and cloud-based health personnel certification, monitoring and access control solution designed in response to Covid-19 to facilitate the safe return to productive work through situational knowledge, notifications and workflows.
Black & Veatch is working with InnovaPrep, a biomonitoring technology company, to make microbiological sample collection, preparation and concentration techniques faster and easier.
Black & Veatch continues to accept applications for the program and will be making additional commitments in the future.  Many of the start-ups who have applied for the program are also listed in their IgniteX Start-Up Database, which was released to the public last week and has already been sent out to our more than 25 civic, corporate, and academic partners around the globe.
"Now more than ever, there's a need for imaginative innovators to join forces and develop practical solutions that blunt the fallout of this pandemic, and we're proud to be a catalyst of that," said Ryan Pletka, Vice President of Innovation and Strategy at Black & Veatch. "With more than 100 locations around the globe, our century-old company stands ready to leverage our resources to develop, distribute and scale solutions with greater speed and efficacy."
Black & Veatch is an employee-owned engineering, procurement, consulting and construction company with a more than 100-year track record of innovation in sustainable infrastructure. Since 1915, they have helped their clients improve the lives of people in over 100 countries by addressing the resilience and reliability of the world's most important infrastructure assets. Their revenues in 2019 were $3.7 billion. Follow them on www.bv.com and on social media.