April 21, 2020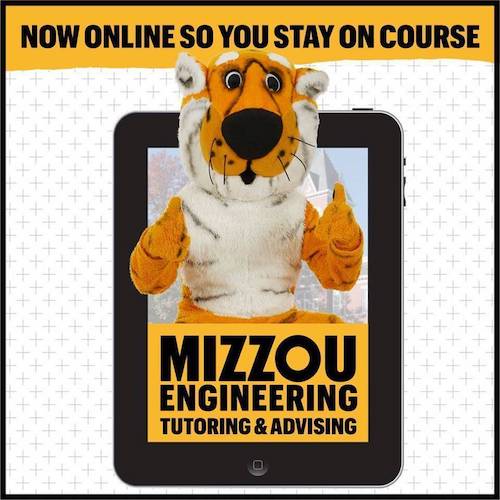 Academic Programs & Student Success at the College of Engineering has completed the process of moving in-person tutoring to an online format.
The Success team, consisting of the First Year Office and the Advising Office, worked with the MU Connect Office to complete this move as quickly as possible in order for Engineering students to enjoy the same level of support in their current remote learning activities as their in-person visits.
Victor Bradford, director of the First Year Office, said it has been a smooth transition from in-person to remote tutoring. "Students are using Zoom and other online technologies more than ever. They are getting more comfortable with it and that is making the transition to an online model easier."
MU Connect created an Engineering Tutoring Site where students sign up for tutoring sessions, and the College of Engineering invested in the necessary equipment and training to ensure tutors are effective in a remote teaching environment.
College of Engineering advisor Nick Balser said at this point, students are responding well to online tutoring. "Tutors have had students stop in for assistance during each session so far. The College's faculty and staff have done a great job telling students about this opportunity."