December 23, 2020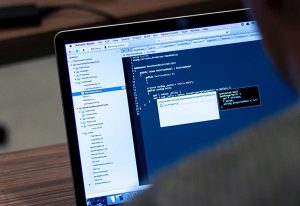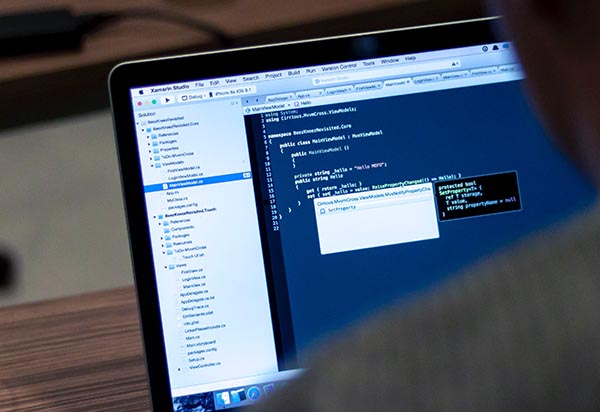 A computer science student credits an advanced course for helping him snag an internship in software engineering.
That's because the interview process included a technical section covering topics he learned in Computer Science/Information Technology 3330.
"The interview process included multiple behavioral interviews, and then a one-hour technical quiz," said Adam M., who asked that his full name not be used. "It seemed as if the quiz came right from [the] CS 3330 exam."
The questions revolved around concepts of object oriented programming and the features of the Java programming language.
"Every question I saw was something covered in class, and the questions were quite difficult, as well," Adam said. "It required me to recall some of the fine details covered in class, but I was able to because of how well the information was taught in CS 3330."
For that, he has Nickolas Wergeles to thank. Wergeles is the assistant professor of professional practice who teaches the class, which is also offered as an information technology course.
This will be Adam's second internship, having interned at an IT consulting firm after his freshman year.
'One of the Best Decisions of My Life'
Adam has always been interested in math and science. He had planned to study mechanical engineering but discovered programming his senior year of high school.
He's been hooked ever since.
"I decided to go into computer science right before finishing my senior year," he said. "This was one of the best decisions of my life, and I have not regretted it a single moment over the last two years. I think my favorite part about computer science is that there is so much potential in the field. There will always be emerging technologies and new stuff to learn. There will never be a point in my career when I can say that I have mastered it all, and as someone who loves to learn new things, computer science was the perfect major for me."
At Mizzou, he says he's been able to learn programming at a "perfect pace."
He learned the basics of programming and writing code, then how to visualize how that code translates into a program. Then, he studied more advanced programming and algorithm design in CS 2050 with Associate Professor Jeffrey Uhlmann.
"Looking back, I am astounded how he was able to teach very complex topics in such a simple way," Adam said.
But his favorite class to date has been web application development—a CS/IT course that Wergeles also teaches.
"This class taught me so many new things," he said. "I think my web development class will be one of the most important classes I will take because that is what I hope to do after I graduate."
'Absolutely Recommend'
The technology industry is growing and expanding, meaning there will be plenty of jobs for those who are skilled.That's one reason Adam recommends computer science to other students. He recommends studying computer science at Mizzou because of the people.
"I would absolutely recommend the Computer Science program," he said. "I have to say that some of the most intelligent people I have come across at Mizzou have been CS professors or CS students. I am so glad I made the decision to study CS here and would encourage anyone who is unsure to do the same."
Adam, who's from St. Louis, ultimately hopes to be a web developer. Not only is it fun, he said, he also enjoys the logistics of back-end development, which he compares to working and solving a puzzle.
"I am excited to continue my studies at Mizzou," he said, "and can't wait to see what my future holds in the tech industry."