May 06, 2020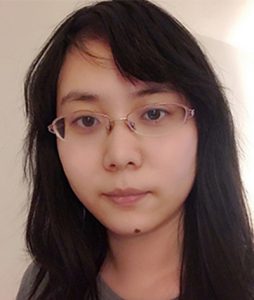 Name
Danlu Liu
Hometown
China  
Major
PhD, Computer Science           
Faculty Advisor
Chi-Ren Shyu
Where did you complete your undergraduate study?
BS, Applied Mathematics, China University of Petroleum, Tsingtao, China; MS, Computer Science, University of Missouri 
Why did you choose Mizzou for your graduate program?
My home university has a 3+2 program with Mizzou. Also, I like Mizzou's four values: Respect, Responsibility, Discovery and Excellence. Columbia is a small town suitable for study and research.
Tell us about your graduate research.  What are some potential outcomes or applications?
My research areas of interest are deep data mining, cohort discovery, indexing structure for pattern mining, and explainable AI (XAI). I am currently working on the indexing structure for mining patterns from the health data. The overarching purpose of these projects is to improve understanding of how the human genome is organized and functions.  Ideally, this will ultimately lead to improved solutions to human health.
What are some accomplishments you've achieved at Mizzou that you're especially proud of?
I have already published three papers related to the health care area. I am still working on data analysis and several projects are on-going.
What do you hope to do after you complete your degree?
I hope to continue my career in the academy area.