January 23, 2020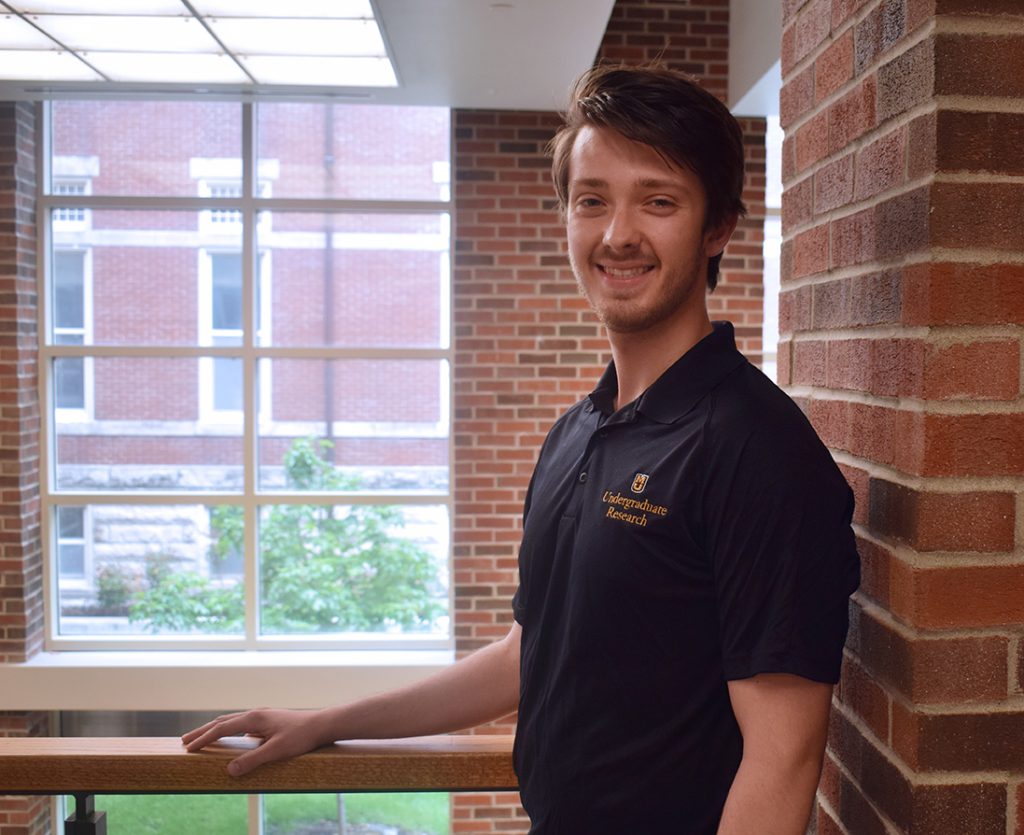 Recent Mizzou Engineering graduate Luke Guerdan liked to stay busy when he was a student studying computer science and psychology, with a minor in mathematics.  As a student, Guerdan served as president of the Mizzou Computing Association, was a Fellowships Office ambassador, and helped fellow students as a mentor with the Peer Undergraduate Mentoring Program. As an undergraduate researcher, Guerdan worked in Prof. Yi Shang's Distributed and Intelligent Computing lab, where he developed artificial intelligence methods for decoding human cognition and behavior and co-founded, with Prof. Shang and others, TigerAware LLC, a mobile data collection platform used at MU and other universities. As a scholar, Guerdan was an alternate for the Churchill Scholarship, a finalist for the Rhodes Scholarship and a recipient of the Barry Goldwater Scholarship. He applied for the Gates Cambridge Scholarship in October and plans to visit Seattle to interview for that scholarship from the Bill and Melinda Gates Foundation. If he succeeds in Seattle, that money will help pay for his post-graduate studies at Cambridge University, where he will begin a master's program in computer science. As a Mizzou Engineering student, Guerdan not only impressed his classmates and his instructors, he also impressed the chancellor.
"I wanted to write to you and thank you for your tireless commitment to excellence," MU Chancellor Alexander Cartwright wrote to Guerdan after graduation. "I am so grateful for the incredible impact that scholars like you have on the academic atmosphere here at Missouri's flagship. You have truly taken advantage off every opportunity to make your mark while at MU, and I am so proud to call you a Tiger."
Guerdan said he had met the chancellor a few times as he prepared for interviews and applications, but he was surprised by the chancellor's congratulatory letter.
"I wasn't expecting it at all," he said. "It was a great, unexpected surprise and I was taken aback. It was very touching, and he also mentioned something about me during the honors graduation ceremony which my family got a kick out of."
An Interest in Research
Guerdan said people are often confused when he mentions his two majors were computer science and psychology, but he said the two disciplines work well together when trying to determine how to build machines that understand the world.
"My interest in artificial intelligence (AI) began with a book I picked up in high school called How the Mind Works by Steven Pinker and I was fascinated by that," he said. "I hadn't done any computer programming at that point, but after I read it I wanted to understand the brain and how to reproduce it."
As a high school senior, Guerdan was considering applications from a number of universities when he received a letter from the Discovery Fellows Program at Mizzou asking him to meet with Prof. Shang. Guerdan says Prof. Shang's research interests coincided with his own, and he liked the fact he could begin doing research as an undergraduate student.
"I remember my first meeting with him before classes started, and I became and remained active in his lab for the following four to four and a half years and I led several projects and learned a lot," he said. "It set me up for what I want to do next."
The Journey Continues
Guerdan will begin work on his master's degree at Cambridge University in England in October.
"It's a one-year program so I'll be taking several courses and doing a thesis," he said. "It's a really fast and intense program but it should really be enjoyable too."
He says a lot of the research he has conducted up to this point has been trying to blend cognitive neuroscience and artificial intelligence, specifically in the area of emotions.
"We're trying to reverse engineer what the brain is doing and apply it to the machine, so for me, psychology and computer science are one and the same," he said.
He notes that while AI can be used to create and optimize systems that can help feed and educate the world, it also can be used to undermine democracy or take advantage of people.
"We need to be careful in looking at potential risks," he said. "Part of what I want to do when I am in Europe is gain an education in information ethics because I think that is critical."
In the meantime, Guerdan has been traveling through Europe and catching up with friends he met while studying abroad in Spain and interning at the Berlin Institute of Technology. He said he thought Venice, Italy was pretty cool.
"I thought it would be touristy but not so much during the off season," he said. "I saw a trash truck that was a boat and Amazon delivery service is also a boat."