May 13, 2020
Roger Fales, an associate professor in the Mechanical and Aerospace Engineering Department and the Director of Student Success in the College of Engineering, has been elected a Fellow of the American Society of Mechanical Engineers (ASME).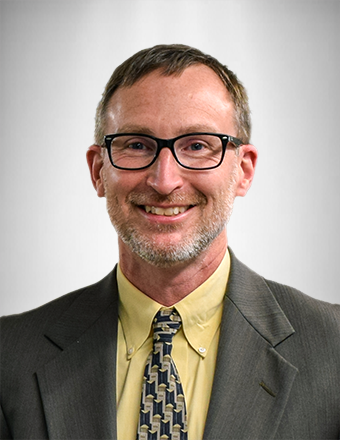 ASME is a not-for-profit membership organization that enables collaboration, knowledge sharing, career enrichment and skills development across all engineering disciplines, toward a goal of helping the global engineering community develop solutions to benefit lives and livelihoods. The ASME Committee of Past Presidents confers the Fellow grade of membership on worthy candidates to recognize their outstanding engineering achievements.
Before joining the College of Engineering, Fales worked as an engineer for Caterpillar Inc., where he accrued four years of industrial experience developing fluid power and off-highway machine systems and controls. His research has focused on robust control design and stability of dynamic systems with applications in fluid power, high speed milling and medical devices. His research has been funded by Caterpillar Inc., Honeywell and The Boeing Company.