September 08, 2020
When you want a cloud-computing service at work, you call IT. But who do you contact to integrate a company drone into daily operations? That may not be an everyday problem now, but unmanned autonomous vehicles (UAVs) are quickly becoming a reality for many businesses. And that's where the Information Technology Program at Mizzou Engineering is stepping up. Dale Musser, an associate teaching professor, is working on incorporating autonomous system, machine learning and drone technologies lessons throughout the IT curriculum.
"We aren't here to improve these technologies. They already exist and are on a path to improve through existing companies and research groups," Musser said. "Now, we need to know how to apply and solve problems using these technologies in all kinds of work environments. Our goal is to prepare students for a future where the world is filled with a wide range of autonomous systems."
An Emerging Field
Drone technologies are already used in several industries. Emergency crews use UAVs to survey forest fires and crime scenes. Power and phone companies use them to inspect towers and equipment. Amazon is testing ways to deliver small packages using drones. And in Brazil, one start-up has begun using autonomous robots to deliver food.
"There's a saying, 'Times change, and we change with them,'" Musser said. "We're trying to understand autonomous systems from the standpoint of what companies will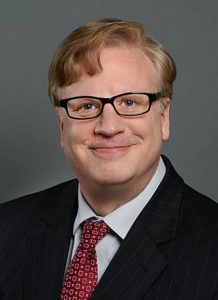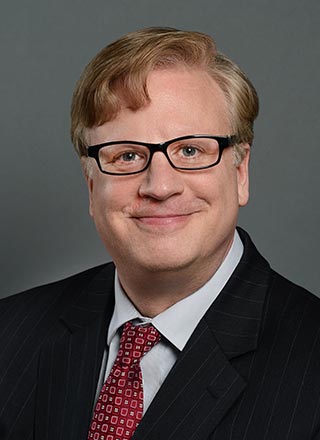 need from a workforce. What skills are going to take our graduates to the next generation of developers and maintainers of systems that are going to be largely autonomous?"
Just as computer use created a demand for IT professionals, Musser sees UAVs creating a new field for professionals equipped to design systems that incorporate UAVs, as well as use, maintain and repair them.
"It's hard to imagine an industry where UAVs wouldn't be applied," he said. "It's the beginning of a whole series of billion-dollar industries—what we refer to as unicorns. Now is the time to begin applying the technology and doing the work."
Musser demonstrates drone technologies to students through a series of videos he makes from his home in San Francisco. Recently, he's been flying the Skydio 2, which lets users record themselves from a small remote control. And he has an Autel Evo II—a larger drone designed for one person to control in order to survey or record other settings.
Students won't need to purchase their own drones in order to complete the assignments. Rather, Musser is creating virtual settings where they will be able to program, test and control virtual UAVs before applying what they learn to physical devices.
Embedding Drone Technologies in Coursework
This semester, Musser is starting to challenge students in his python course to come up with programs to control UAVs. Using existing libraries, students are learning how UAV systems recognize objects and complete tasks.
In his programming courses, Musser wants to show students how they can connect software with UAV technology. A software program sends commands to a UAV, which sends data back to the program for analysis.
"Like any programming course, students will learn programming concepts alongside these programming tasks," Musser said. "But the tasks in this case happen to involve flying a drone around."
Similarly, IT students studying media creation and production will have opportunities to experiment with UAV technology.
And, just like any technology, as they become more widely used, UAVs will need protection from cyber attacks. That's why Musser envisions embedding UAV security topics into the IT curriculum.
"I can see a specialized field arising out of it that deals with cybersecurity around autonomous systems," Musser said.
Bottom line, Musser said, is that the IT Program at Mizzou cares about autonomous systems "We know this technology is coming to the workplace," he said. "Our students will be ready."
And he has full support from IT Program Director Dong Xu.
"Our faculty are experts in their fields, and they keep up with technology as it evolves," Xu said. "I'm thrilled to begin to incorporate autonomous systems throughout our curriculum as we know these skills will be in demand when our students graduate."