November 02, 2020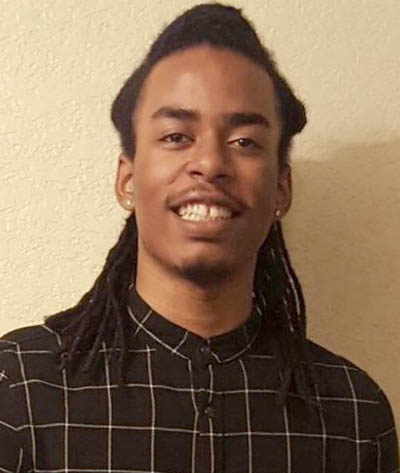 Name
Josiah Callaway
Hometown
Chicago, IL
Why did you choose to attend Mizzou for the IT program?
What stuck out to me about Mizzou's IT program was the variety of classes that I could take. Coming into Mizzou I wasn't sure what I wanted to do exactly in IT and having the option to explore the different focuses in the field allowed me to find where my passion was huge for me.
Tell us about your educational experiences.
I can honestly say that I have enjoyed all my classes in the IT program. This is due to the combination of great professors, very helpful teaching assistances, and the courses being very practical while still being engaging. I love the hands-on approach that they take in the program and seeing how each assignment helps prepare us for our future careers.
Where do you hope to work after graduation? How did the IT program prepare you?
I hope to find a job in the web development field after I graduate from Mizzou. The IT program has prepared me for this through various classes in web development and project management. These classes have equipped me with the tools necessary to be successful in this position as well as how to work efficiently on a team.
Did you have an internship or other opportunities during your time at Mizzou?
Regrettably, I didn't and that was due to me not privatizing it as much as I needed to in my college career. The IT program had many opportunities and internships to choose from, but I put that off too long missed those opportunities.
Would you recommend the IT program and if so, what would you tell prospective students about the program?
Without a doubt! Mizzou's IT program is a great program that is constructed and ran in a way that prepares its students to be fully prepared to transition to the professional world after graduation. The professors are passionate and incredibly skilled in teaching students through their engaging courses. If you have any aspirations that fall in the realm of IT, Mizzou's IT program can help you achieve them.