November 10, 2020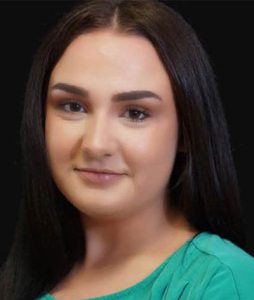 Name
Kate Clemens
Hometown
Chicago, IL
Why did you choose to attend Mizzou for the IT program?
Mizzou's IT program stood out from other colleges I had researched and visited. I was impressed by the number of resources available to students. From their array of labs, to IT Program Checkout for hardware and devices, they offered an abundance of tools and software to aid students. The professors are subject matter experts in their fields and have extensive backgrounds that bring unique perspectives and knowledge into the classroom. 
Tell us about your educational experiences.
Starting from my first semester in the College of Engineering I knew I had made the right decision. My professors were nothing but supportive and helpful. They truly care about your success as a student and leave you feeling inspired about your future. 
Where will you work after graduation? How did the IT program prepare you?
I currently work for Allstate Insurance Company working as a Process Analyst on their Technology Acquisition Process. I am looking to work for IBM after graduation as a Test Automation Developer or a Front-End Developer. The Mizzou IT program has equipped me with both technical and soft skills; allowing me to collaborate effectively with my team. This program has prepared me for success in this industry. 
Did you have an internship or other opportunities during your time at Mizzou?
The College of Engineering and IT Program have exposed me to several opportunities throughout my four years. I've traveled to handfuls of conferences across the country, been invited to company headquarters, and met with fortune 100 companies. The opportunities are endless, if you're willing to engage.

Would you recommend the IT program and if so, what would you tell prospective students about the program?
I would recommend the IT program to anyone who is wanting to gain the experience needed to become an IT specialist of any kind. Mizzou's Engineering IT Program allows the flexibility to explore many sub fields including cybersecurity, application development, web development, animation and graphics, and more.