October 27, 2020
Jim Keller—a Curators' Distinguished Professor Emeritus in the Department of Electrical Engineering and Computer Science—will give a distinguished lecture at Michigan Technological University later this week.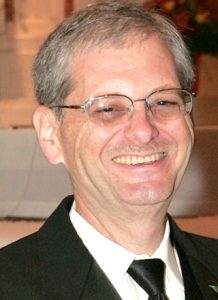 Keller will discuss soft streaming classification as part of Michigan Tech's Institute of Computing and Cybersystems (ICC) Distinguished Lecture Series.
Streaming clustering and classification is a way to group and classify data that comes in incrementally. Keller began using it as a way to filter data coming from sensors used to monitor the health of older adults.
For instance, bed sensors track information such as heart rate, nighttime activity and sleep patterns. With information coming in nightly, datasets can become overwhelming.
"You've got so much data coming in every second, so the question is, what are the models you can use in order to decide whether something is a normal, day-to-day activity or a potential problem," Keller said.
Soft streaming classification allows researchers to better understand that information by grouping and labeling sequential data points without making hard decisions at each instance.
Another application Keller is using soft streaming classification for is the detection of explosive hazards in water. By clustering known environments, such as sand, sea grass and rocks, researchers can tailor detection algorithms to fit the environment.
Keller's lecture will shed light on the science behind those applications, making it of interest to students studying artificial intelligence and pattern recognition.
This is Keller's second time speaking at Michigan Tech, where his former student, Timothy Havens, serves as Director of the Institute of Computing and Cybersystems and Associate Dean for Research. Havens earned his PhD in Electrical and Computer Engineering from Mizzou in 2010.
Keller recently received the 2021 Frank Rosenblatt Award from the Institute of Electrical and Electronics Engineers, the world's largest technical professional organization.
The lecture begins at 2 p.m. CST on Friday, Oct. 30.