October 30, 2020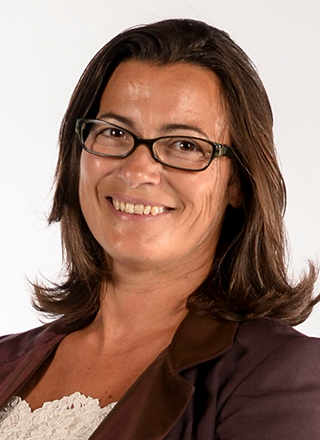 A Mizzou Engineer is part of an interdisciplinary team from across the country selected to study the lower urinary tract in hopes of restoring bladder function to those who suffer from urinary incontinence. About 50% of women and 25% of men suffer from bladder dysfunction.
Giovanna Guidoboni, a professor in electrical engineering and computer science and in mathematics, will specifically focus on mathematically modeling how the nervous system interacts with the biomechanics of the bladder and the fluid dynamics of urine flow to determine the lower urinary tract function. Guidoboni has a joint appointment in the Department of Mathematics in the MU College of Arts and Science.
The team will take an inventory of existing mathematical models that link to physiology and the lower urinary tract system. Then, Guidoboni will use those models to develop algorithms that allow computers to predict the impact external neurostimulation could have on the lower urinary tract.
"The possibility to stimulate the neurological system from the outside would allow a person to regain control of that activity, which would really improve the quality of life for many people," she said. "That comes after you gain the understanding of what to do. Our project is aimed at trying to provide this understanding."
The work is being funded through the National Institutes of Health's Stimulating Peripheral Activity to Relieve Conditions (SPARC) program. The team has received more than $1 million to create this computational model, which can guide the development of new neural signal simulations and effectively identify a nerve that can control the bladder and its function.
Taking the lead on this project is Zachary Danziger, assistant professor at the School of Biomedical, Materials and Mechanical Engineering at Florida International University's College of Engineering & Computing.
"The problem with the nervous systems is that it is immensely complicated," Danziger said. "Current experiments are more of a trial and error. We want to find a way to be more efficient and reduce animal testing. Take, for example, mechanical engineering. Engineers don't build multiple buildings and see which one stands. We want to be able to know exactly which nerve to use to get an organ to do what we want."
At the end of the two-year project, the team will have developed a new modeling framework that, through biophysics models and machine learning, can emulate an entire organ system.
The research team also consists of computer scientists and experimentalists from Northeastern University, University of Wisconsin-Madison and the United States Military Academy. Team members met virtually through NIH's 2020 SPARC Ideas Lab, a four-day conference that invited individuals to pitch innovative ideas around transformational bioelectrical medicine.
The project expands Guidoboni's ongoing work around mathematical modeling of human functions.