October 28, 2020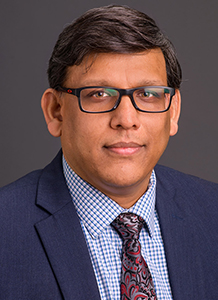 Praveen Rao has been accepted as a Senior Member of the Association for Computing Machinery (ACM).
Rao is an associate professor with joint appointment in Electrical Engineering & Computer Science and Health Management & Informatics.
ACM is the world's largest computing society. The Senior Members Grade recognizes ACM members who have demonstrated performance through technical leadership and technical or professional contributions. Senior Members also must have at least 10 years of professional experience and at least five years of professional membership in the association.
"I am happy to be inducted as a Senior Member of the ACM," Rao said. "I look forward to continued contributions to the field of computing both in terms of foundational aspects of computer science and real-world applications that it can enable."
Rao's research areas are in big data, data science, health informatics and cyber security. He focuses on developing scalable algorithms and software systems to extract meaningful insights from massive datasets.
One of his latest projects has been democratizing genome sequencing analysis in hopes of helping researchers gain deeper insights into COVID-19.
This is the latest in a string of honors recognizing Rao's research. He is also a Senior Member of the Institute for Electrical and Electronics Engineers (IEEE), and has received awards for research and creativity from the University of Missouri-Kansas City, the National Research Council and IBM.