August 13, 2020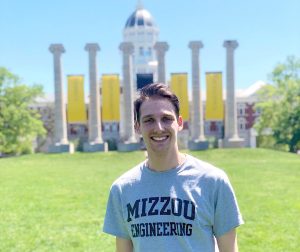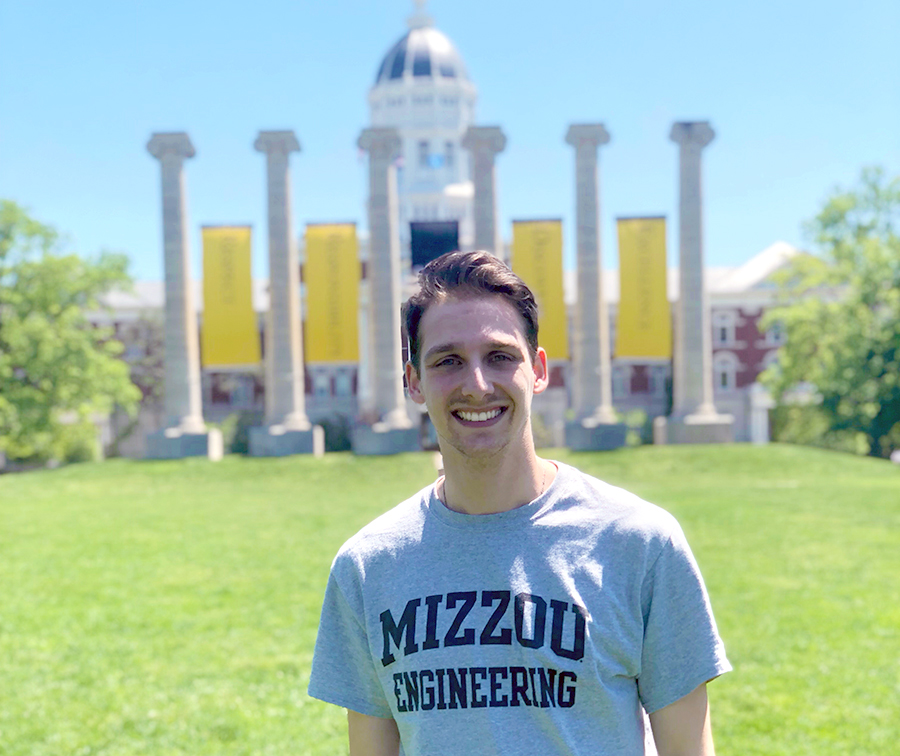 Andy Schuster wasn't sure what he wanted to major in when he transferred to Mizzou from a community college. But he was sure about a few things. Schuster has always been fascinated by the way things work. He likes to tinker with stuff. And he learns best by doing. So when he discovered the Information Technology (IT) Program at Mizzou Engineering, it was a perfect fit.
"I came into Mizzou undecided but then realized IT was something I was passionate about," he said. "I love the hands-on approach that IT gives."
Schuster said he's experienced that both in face-to-face and online classes.
That's why he opted to finish his senior year with the IT program through Mizzou Online. Virtual courses, he said, provide the real-world skills needed to work in IT.
"You're actually coding or configuring a router or working in software," he said. "So you're doing projects hands-on, even though it's online."
Schuster has been putting those skills to good use this summer at an internship with the Defense Information Systems Agency (DISA) at Scott Air Force Base in Illinois. He's working in IT communications and said he found himself more prepared than he originally thought.
"When I came into the internship, I thought it was new to me," he said. "But a lot of the work reiterates what I've learned in the courses I've taken. My classes also prepared me for things like organization, which is a big factor with this internship."
Schuster, from O'Fallon, Mo., also praised the IT program's faculty, many of whom he's on a first-name basis with.
"I'm a person who learns a lot by asking questions," he said. "I'm not afraid to ask questions because the IT professors teach a lot of courses. You get comfortable with them."
Online or On Campus
The IT Program is available on campus at Mizzou or 100% online for both traditional-age students and adults wanting to return to college.
Students get real-world skills they can apply to any industry. Focus your studies on software engineering, media and interactive environment design or cybersecurity.