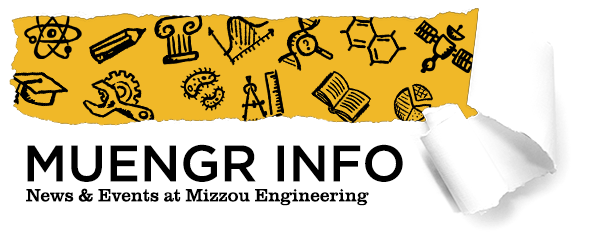 ENGR Info is a weekly email announcement sent to students in the College of Engineering. Departments and units within the College have a central location to send the announcements in one convenient and centralized weekly email. Every Tuesday morning, Mizzou Engineering Communications sends all submissions from the previous week to the College of Engineering student body.
The deadline to submit an announcement or information for the weekly email will be at Noon on the Friday before.
MU ENGR Info will only run events that are three weeks out or fewer from the current date.
Students should receive this email on Tuesday morning (with exception of days affected by school holidays and closures).
Mizzou Engineering faculty, staff and student organizations may submit items for review.
MU ENGR Info will not send during school breaks or holidays.
MU ENGR Info will NOT accept:
Submissions not relating to the College of Engineering or its students
Submissions stating support or endorsement of a specific political candidate
Submissions aiming to sell products or services not relating to Mizzou, the College of Engineering or require an online transaction on non-Mizzou websites