June 10, 2021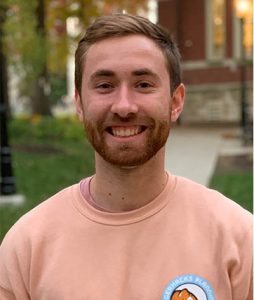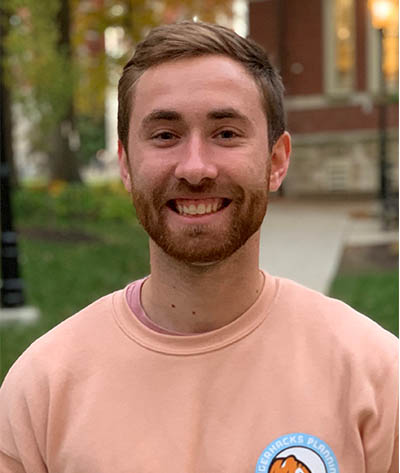 Name
Jordan Wieberg
Hometown
Freeburg, MO
Why did you choose to attend Mizzou for the IT program?
I'm actually a dual major in CS and IT. I chose Mizzou because I heard Mizzou had a great engineering program. I also loved the campus and the city of Columbia.  My father and older sister went to Mizzou as well.
Tell me about your coursework. Did you focus on software development, digital media or computing management? What were some of your favorite classes and why?
I focused mainly in software development but also dabbled in digital media. My favorite IT software development class would have to be Web Development, because I was able to build a fire Pokémon database and "Who's that Pokémon?!" game for my final project. My favorite digital media class would have to be study abroad class, Audio and Video Design III. My class went to study in Ireland where we were able to travel through the beautiful, green country while creating portfolios and short films. The trip is definitely one of my favorite memories of my time as a Mizzou student.
Where will you work after graduation? How do you feel the IT program prepared you for this work?
I will be working for Veterans United Home Loans in Lenexa, KS as an Application Developer. I would say my CS & IT curriculum has me well-prepared for developing software in the professional world.
Did you have an internship or other opportunities during your time at Mizzou? If so, tell me a little about that.
Yes, I've had a few internships. Summer after Freshman year, I was a service help desk intern for Providence Bank in Jefferson City, MO, where I helped employees in the bank with any hardware and software problems that they had. Summer of Sophomore year, I was an intern developer for the MO Department of Mental Health, where I worked on a project with two other interns.  Summer of Junior year, I was an intern developer for Veterans United, where I learned about many software development concepts and programmed with other developers to build software that was used by VU's customers.
Would you recommend the IT program and if so, what would you tell prospective students about the program?
Yes, I would recommend the IT program to prospective students! I would tell them that there may be classes that feel impossible to do well in, but that doesn't me you should stop trying. Some of the most difficult classes I've taken at Mizzou ended up being the most beneficial and memorable.