July 25, 2022
Civil engineering education at Mizzou concludes with a capstone project. These capstone projects allow students to apply what they've learned in their classes and work together in teams to study real world challenges and offer recommendations to those problems.
The experience gives students the hands-on preparation they need to be successful after graduation.
Below are the CEE capstone projects from the Spring 2022 semester. Take a few moments to learn how civil and environmental engineers develop solutions to engineering problems.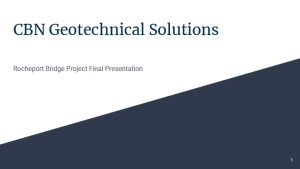 Capstone Team 1
Project: CBN Geotechnical Solutions: I-70 Rocheport Bridge Project
Team Members: Corby Clowe, Haley Niner, Helena Nguyen, Joey Cipriani, Sam Bauer
---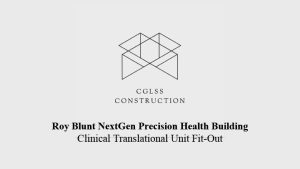 Capstone Team 2
Project: CGLSS Construction: Roy Blunt NextGen Precision Health Building Clinical Translational Unit Fit-Out
Team Members: Ruth Anne Chaney, Alex Graef, Sydney Lyles, Nora Sieckhaus, Madison Swenson
---
Capstone Team 3
Project: Forces of Nature: Environmental and Hydraulics of I-70 Rocheport Bridge
Team Members: Tyler Bradley, Ross Buehre, Nicholas Cioti, Brett Felz, Matt Pinner
---
Capstone Team 4
Project: Murphy and Associates: Structural Design of the I-70 Rocheport Bridge
Team Members: Camdon Murphy, Joshua Simmons, Max Mallinger, Victor Higginbotham, Colin Shepherd
---
Capstone Team 5
Project: Traffic International: I-70 Rocheport Bridge Project
Team Members: Julio Garcia, Jacob Jesse, Peyton Stoner, Marley Swofford, Hannah Truitt