November 08, 2022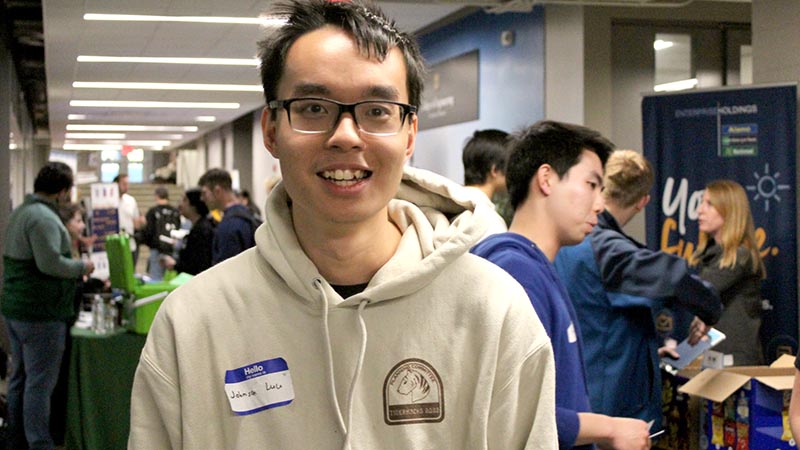 Lafferre Hall was buzzing with excitement and innovation this past weekend as more than 300 students gathered for TigerHacks, working in teams to develop projects over a 36-hour time span. The largest hackathon on the University of Missouri campus, the event attracts corporate sponsors and employers, too.
And as vice president of the Mizzou Computing Association, Johnson Luu — a first-generation college student — was at the heart of it all, overseeing planning, budgeting and networking.
What a difference three years make.
"I wanted to go to TigerHacks in 2019, but I was so nervous I ended up not going," Luu said. "I would have never imagined I'd be in this role."
It's not uncommon for students who are the first in their family to attend college to feel similarly about campus events and experiences. It can be intimidating going into new environments with new people and circumstances you haven't navigated before.
But it's worth it, Luu says.
First-generation college students are defined as students whose parents do not have a bachelor's degree. At Mizzou, there are more than 1,300 students who fall into this category.
Luu's parents came to the U.S. from Vietnam to give him and his two brothers more opportunities than they had. Knowing their sacrifices, Luu admits he pressured himself in high school to get good grades. His hard work paid off — he earned a Missouri Land Grant Honors scholarship to help cover the cost of college.
Luu chose Mizzou Engineering to further develop his interest and skills around computers, enrolling in the computer science program.
"We take them for granted, but somebody had to design and develop the programs we use and apps on our phones," he said. "I like the idea of making something that other people will use and using computers to have an impact on the world."
Even with high grades and financial support, making the transition from high school to university life as a first-generation student wasn't easy. Luu — who describes himself as more introverted than his peers — missed his family. He credits a high school friend-turned college roommate, Grant Teters, for helping him through the early days.
"Being in a new location is always difficult," Luu said. "He helped fill the gap. Friends are really important to give you the support you need."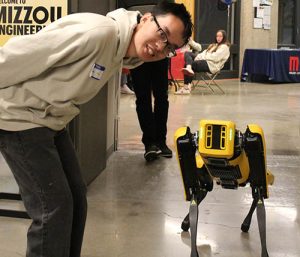 Advisors, both from engineering and the honors program, also supported him as he navigated coursework and adjusted to college life.
Over time, Luu was able to get out of his comfort zone and began getting more involved in engineering organizations and undergraduate research. He worked with Spot, the robotic dog from Boston Dynamics, and became a peer learning assistant for an information technology course taught by Assistant Teaching Professor Fang Wang.
"It was interesting working with other students," he said of the experience. "Everybody has different learning styles, and some are juggling classes with full-time jobs. It really showed that we all come from different walks of life."
That's why he encourages high school students to consider college, regardless of their backgrounds.
"Higher education is very important," he said. "If you have the opportunity to go to a university like Mizzou, take the chance. Do the hard things. If you don't, no one else will do it for you."
Today, Luu feels a sense of belonging at Mizzou and Mizzou Engineering. It hasn't always been easy — he admits there were stressful and hard times — but he now feels ready for the next chapter, be it industry or graduate school.
"I'm not a natural-born leader," Luu said, "but I've learned to communicate and network. I'm still learning."
And Mizzou Engineering is still helping every step of the way.
Join an engineering community that welcomes and supports all students. Apply today!