February 25, 2022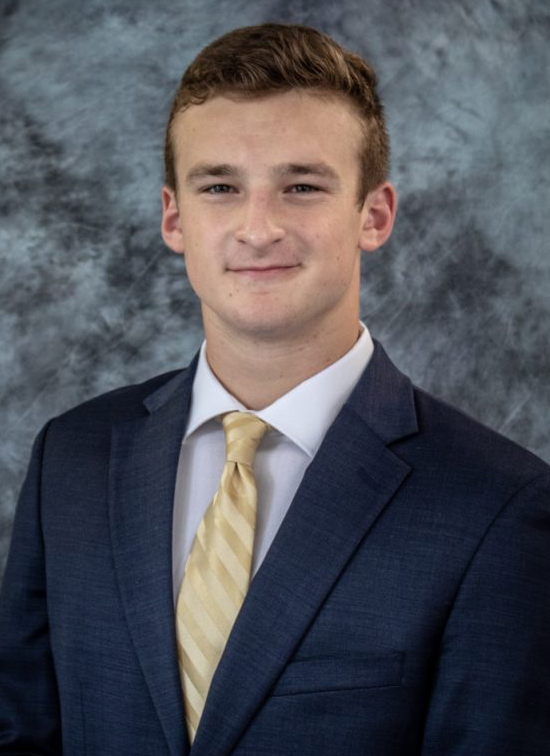 Name: Grayson Burns
Hometown: Sycamore, IL
Why did you choose Mizzou?
Mizzou felt like home the moment I stepped on campus. I wanted to study in a top tier engineering program on a beautiful campus located near a college town with a competitive athletic program. In my time here, Mizzou has exceeded all of these expectations.
Why did you choose industrial engineering?
I chose Industrial Engineering, because I am fascinated with how impactful its application is on the world. Every single business can be more efficient and profitable with the knowledge of an IE. It also offers students great opportunities to work in teams with both classmates and coworkers. Further, my studies have bled into everyday life as I set up my schedule, organize my room or even make food.
Do you have a focus area in manufacturing, logistics/supply chain, health systems or energy conservation? What are some of your favorite classes and why?
I have experience in the logistics/supply chain realm but am looking at expanding my expertise into other areas as well. My favorite class has been Engineering Economics, because it gave me great insight into how engineering can be used to optimize cash flows.
What are your plans for after graduation? How do you feel the IMSE program prepared you for your career?
Following graduation, I would like to work for a large engineering company/firm to maximize the impact I can make on the world. I would love to learn how these massive companies operate and find success. Eventually, I would like to pursue an entrepreneurial venture with the knowledge the IMSE department and company equipped me with.
Did you have an internship or other opportunities during your time at Mizzou? Where was it and what did you do?
I have been fortunate enough to work in internship programs with two different companies. I spent two summers working with Production Management at School Tool Box, LLC, and am currently employed by 3M, as I work in the Littmann Stethoscope Medical division of the company. I am tasked with working on various engineering projects.
Would you recommend the IMSE program and if so, what would you tell prospective students about the program?
I recommend the IMSE program to any student with a passion for making a difference in the world. The coursework will challenge you and equip you with extremely relevant engineering skills. It has been one of the best decisions I have ever made.