July 31, 2023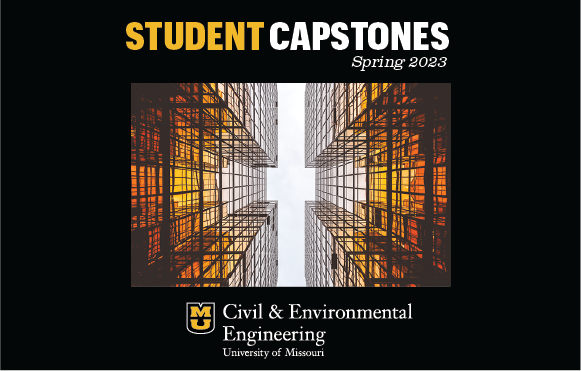 Civil engineers' education at Mizzou concludes with a capstone project during the final semester. These projects allow students to apply what they have learned in classes and work together to offer recommendations to real world challenges.
One of the groups, Creek Trail Consulting, which included five students, worked on the Hinkson Creek Trail project in Columbia. The goal was to make recommendations to connect the Hinkson Creek Trail under Stadium Boulevard to the new Rollins Connector Trail, including bridge location and style, foundation design and cost estimate. The group considered easement boundaries, utilities, wildlife impact and regulatory compliance when making their recommendations.
Ultimately, Creek Trail Consulting recommended a low-span bridge at the Grindstone Nature Reserve and a high-span bridge at the Forum Nature Area. They estimated a cost of $1,015,808.96, which includes the two bridges, preparation and labor.
Below are the full capstone projects from the Spring 2023 semester. Take a few minutes to learn how civil and environmental engineers develop solutions to engineering problems.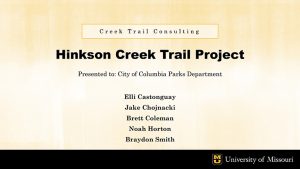 Group: Creek Trail Consulting
Team Members: Elli Castonguay, Jake Chojnacki, Brett Coleman, Noah Horton, Braydon Smith
Objective: Connect the Hinkson Creek Trail under Stadium Boulevard to the new Rollins Connector Trail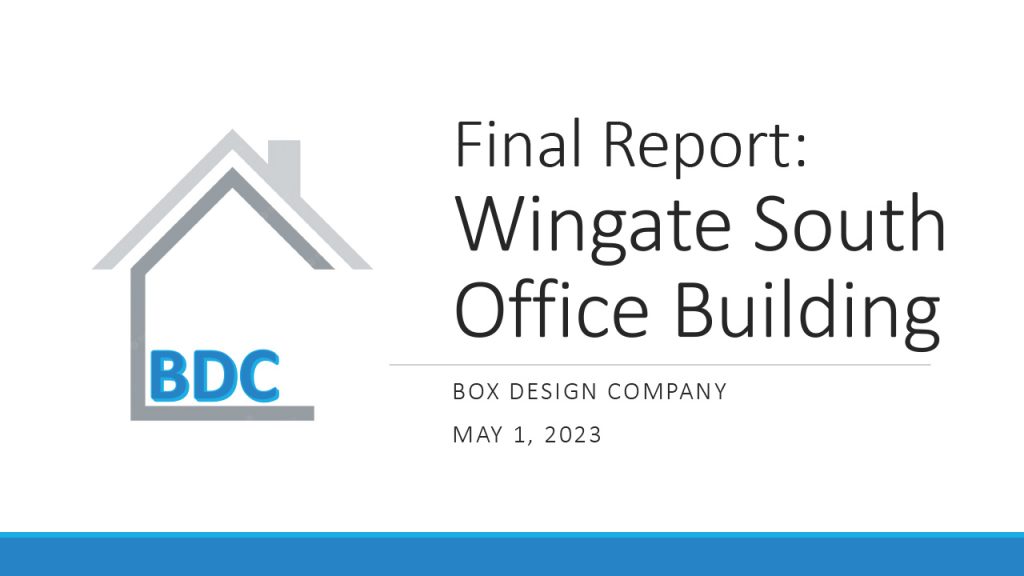 Group: Box Design Company
Team Members: Olivia Bommelje, Jennifer Bozich, Peter Hinshaw, Quintin Menefee, Andrew Stratmann
Objective: Wingate South Office Building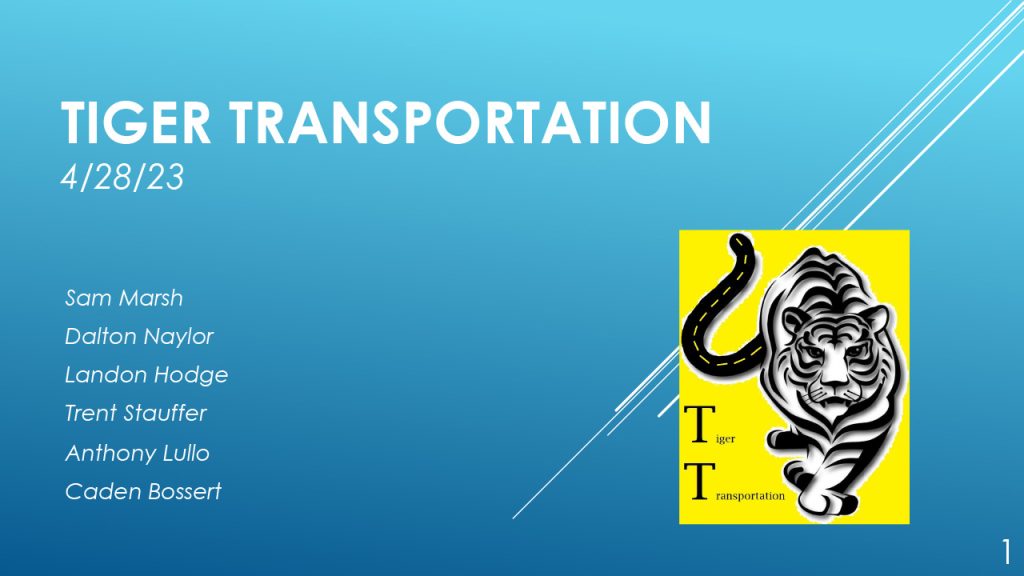 Group: Tiger Transportation
Team Members: Sam Marsh, Dalton Naylor, Landon Hodge, Trent Stauffer, Anthony Lullo, Caden Bossert
Objective: US 63 and Route B (Paris Road) interchange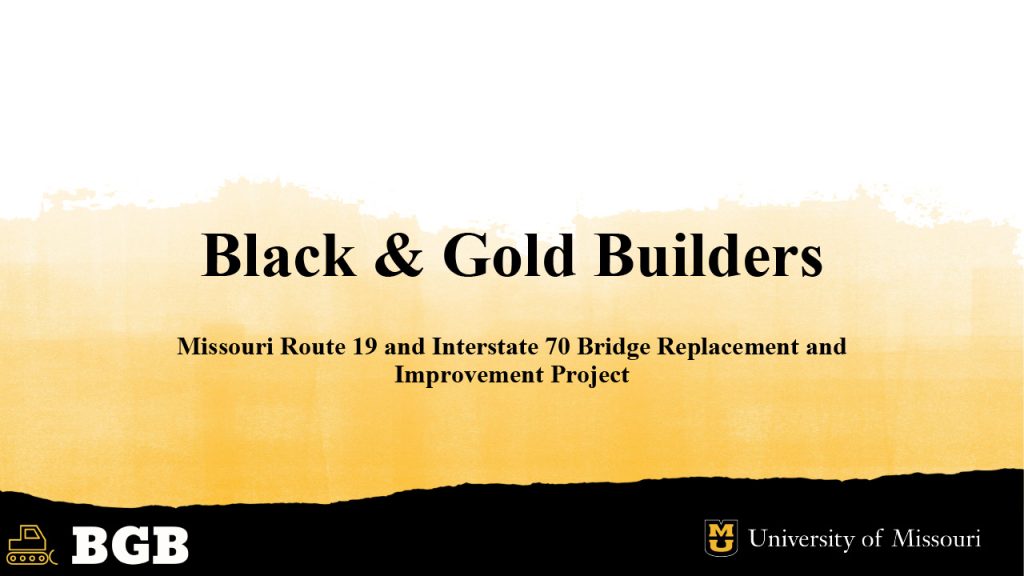 Group: Black & Gold Builders
Team Members: JR Adkins, Grace Gettemeier, Nolan Brune, Tiffany Johnston, Braden Hopkins
Objective: Missouri Route 19 and Interstate 70 bridge replacement and improvement project