May 08, 2023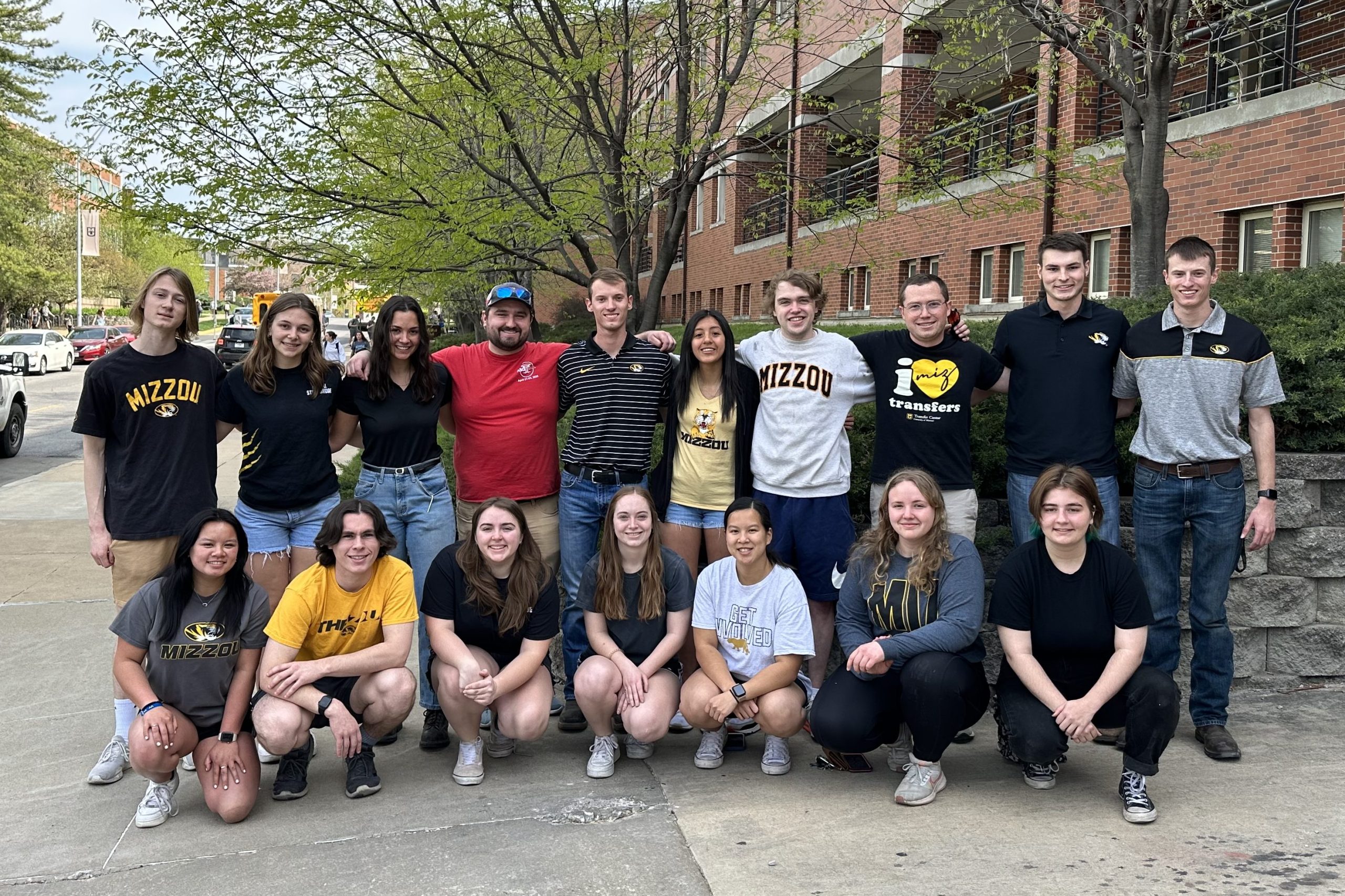 Mizzou civil engineering students won awards at the 2023 American Society of Civil Engineers Mid-America Student Conference.
The Steel Bridge and Concrete Canoe teams competed against other colleges from the Mid-America region. The Steel Bridge team placed 2nd in construction speed, 2nd in economy, 3rd in overall lightness and tied for 3rd place in aesthetics. Concrete Canoe placed 6th out of 12 teams.
"I'm proud of how well everyone on the team performed," said Emily Kramer, Steel Bridge team president. "Not only during the competition but also the amount of time and effort put in during the months leading up to competition. Our goal this year was to not get disqualified after the build portion was over and to come home with awards, and we exceeded these goals by placing in four categories."
Before the timed competition, teams are judged on aesthetics and have an opportunity to view other teams' bridges. Teams also must ensure bridge pieces all fit within a box. Then, one at a time, each team builds their bridge as quickly as they can, with penalties for dropping pieces. Finally, teams are judged on horizontal and vertical deflection, or how much the bridge moves when weight up to 2,500 pounds is loaded onto it.
"The overall build time for the team was a little over 14 minutes with two minutes in additional penalties for dropped bolts," Kramer said. "We were 14 minutes faster than the 3rd place team. We went back to our hotel very happy about how the bridge performed."
The Concrete Canoe saw a significant improvement over last year, said Velissia Perez, the team president.
"The previous year in the overall rankings we were in last place," Perez said. "I think we made a big jump. Our scoring improved in every category since we were able to fix our mistakes last year. We made a lot of progress, and the competition went very well for our team."
The concrete canoe competition consists of a project proposal, technical presentation, final project prototype and races.
"The final project protype is, in my opinion, the most important part," Perez said. "This category involves the canoe we spend all year creating, which is judged on aesthetics and durability, and each team has a theme that their display is centered around. The display is sort of like a science fair set up, with a poster, materials from your concrete mix, concrete cylinders and the canoe on a stand for judges to examine."
The most memorable moment for the team was getting to race the canoe.
"There hasn't actually been a race at competition in 5 years due to weather," Perez said. "Nobody at the competition had ever raced a concrete canoe, so it was really cool to finally be able to row."
Students at the conference also had the opportunity to participate in activities such as bowling and cornhole when they weren't competing, as well as meet with students from other colleges.
Next year, the conference will be hosted at Missouri S&T, and both teams have already started working on improving next year.
"Our team has talked about a few things, including designing a new mold to make the canoe more maneuverable in the water," Perez said. "We also want to recruit more members and share our knowledge with more students."
Kramer agreed.
"Since our goal this year was to win awards, next year our goal is to make it to the national competition by placing first or second overall." Kramer said. "We would like to get first place."
Anyone, from any major, is welcome to join the Concrete Canoe and Steel Bridge teams for the upcoming school year. Students can find more information about the two teams on MU Engage.
"The team would like to thank our sponsors, faculty and staff who have helped us," Kramer said. "We'd like to give a shout out to Praveen Edara, Oliver Giraldo-Londono, Aaron Saucier, Artesha Strong and Mary Dillon among numerous other professors who helped us throughout the year."
Earn your engineering degree where you can join a competition build team. Choose Mizzou Engineering!