April 04, 2023
A multidisciplinary research team at Mizzou is harnessing the power of artificial intelligence (AI) to develop a tool that can predict the trend in steel prices.
Sharan Srinivas, assistant professor of industrial and systems engineering (ISE), is the principal investigator on a sponsored project with Trinity Products, a Missouri-based steel supplier.
"Trinity Products purchases large volumes of steel periodically and are interested in leveraging historical trends and quantitative models for making intelligent procurement decisions," said Srinivas, who has a joint appointment in the Trulaske College of Business. "Steel prices fluctuate sporadically, so we are interested in exploring the possibility of using AI models to predict the trends in prices weeks in advance."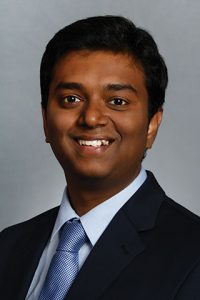 A large number of global and domestic economic factors impact steel prices, and the project team aims to explore their effects on steel prices. The team will pinpoint those factors and use their insights to train an AI model to automatically recognize trends and patterns influencing steel costs. For instance, if a specific economic factor decreases one day, then steel prices could fall two weeks later—and if that trend continues over time—then the model will identify that particular factor as a strong indicator of future steel prices.
"Currently, the company relies on their experience with several industry indicators when making purchasing decisions," Srinivas said. "We want to combine that knowledge with an AI tool to help guide those decisions."
He envisions the final tool being similar to metasearch websites that assess, combine and process numerous data points to produce a single recommendation.
"First, we'll provide descriptive analytics, or a snapshot that tells you how leading indicators of steel prices are performing," Srinivas said. "This will show what's happening in real-time. The second tool is where AI comes into play. The model will predict what will happen in terms of steel pricing."
Three ISE students, Pyam Oveys, Mahima Naznin and Thomas Willerth, are assisting the team with data analysis, predictive modeling and development of an intelligent decision support system.
James Noble, ISE chair and professor, and Anthony Ross, chair and professor, and Kihyung Kim, assistant teaching professor, both in the management department at Trulaske College of Business are co-investigators of the project.
Be part of an industrial and systems engineering program using leading-edge technology to implement real-world solutions. Apply today!