August 25, 2023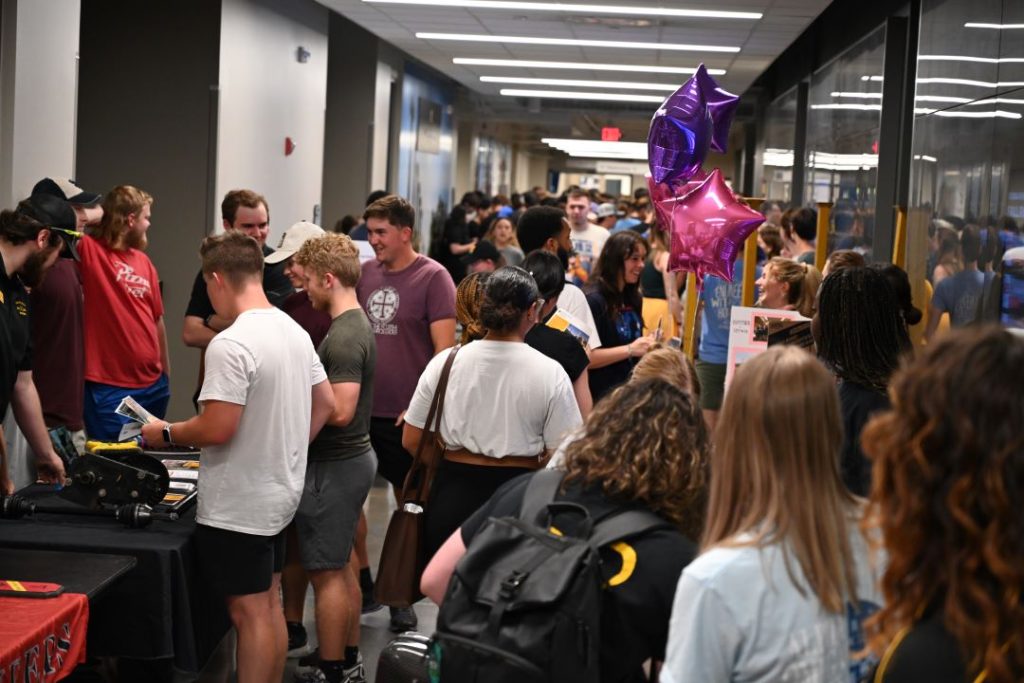 Mizzou Engineering student organizations welcomed incoming and returning Tigers at the annual New Student BBQ, celebrating the start of a new semester.
Organized by Mizzou Engineering Student Council, the BBQ is one of the largest events at the College. It is a great place for students to find their niche and get involved in a community that both interests them and encourages a hands-on approach to learning engineering outside the classroom. It is also the best opportunity for student organizations to recruit new members.
"My favorite part of the BBQ is getting to see all the students realize just how many orgs we have within the College of Engineering and how easy it is to get involved," said Elly Smith, Mizzou Engineering Student Council President. "An engineering major can be challenging, so getting involved is a great way to find your community of people who resonate with what you're going through. And it's a way to apply your knowledge and gain experience to get a jump start on your career after Mizzou."
This year's BBQ was held inside Lafferre Hall. Organizations lined up along the hallways and students chatted with each other and representatives from campus resource offices to learn more about opportunities available at Mizzou, all while enjoying hot dogs and vegan chili.
Scroll to see more pictures from the New Student BBQ.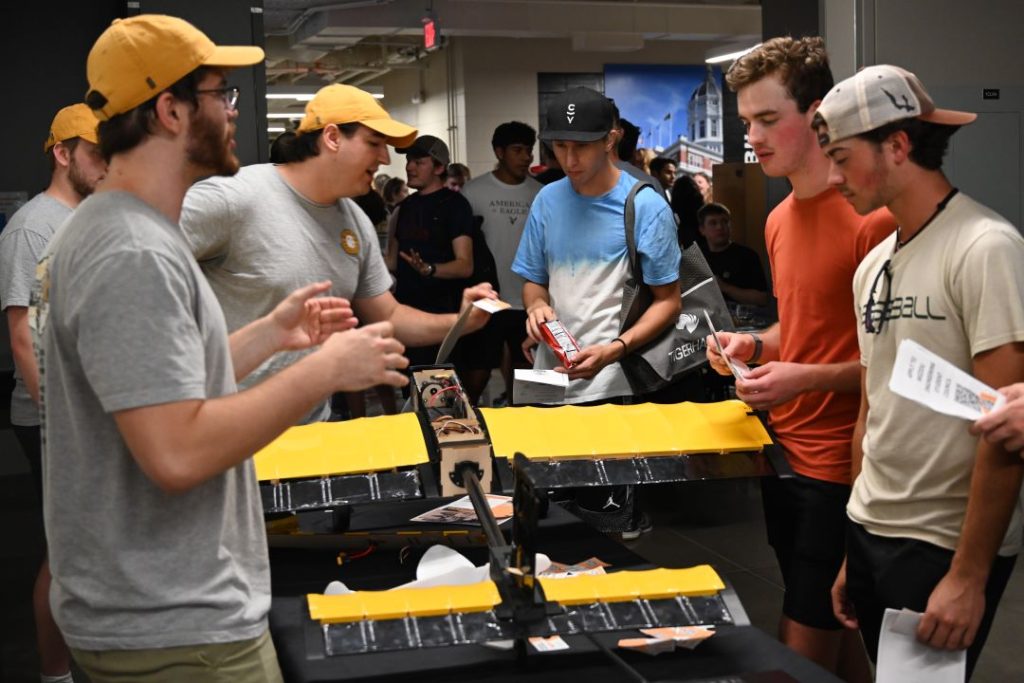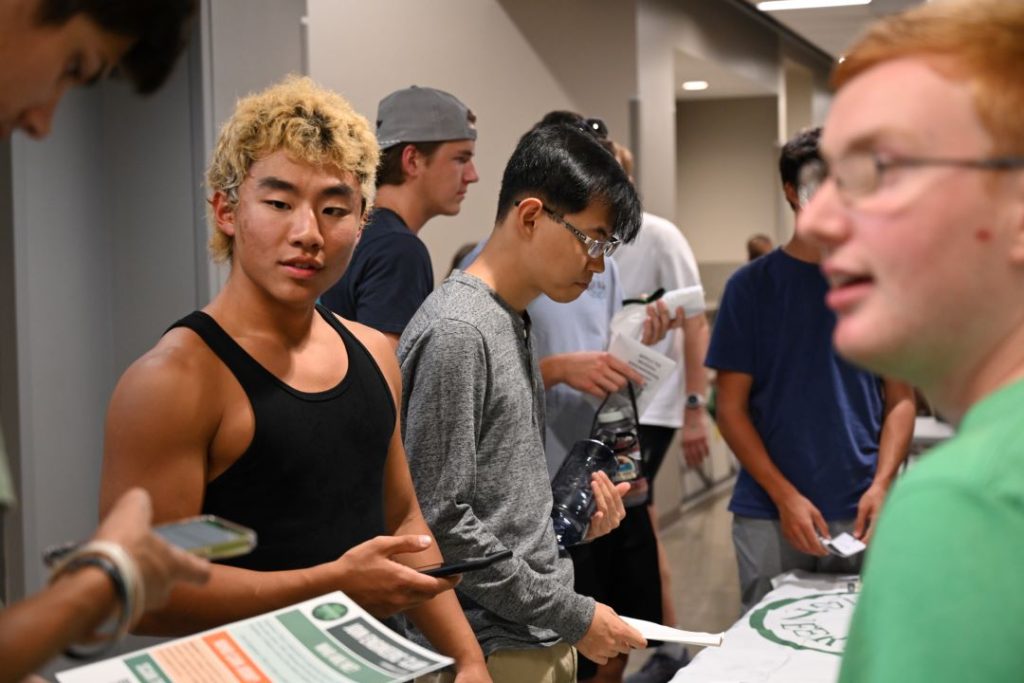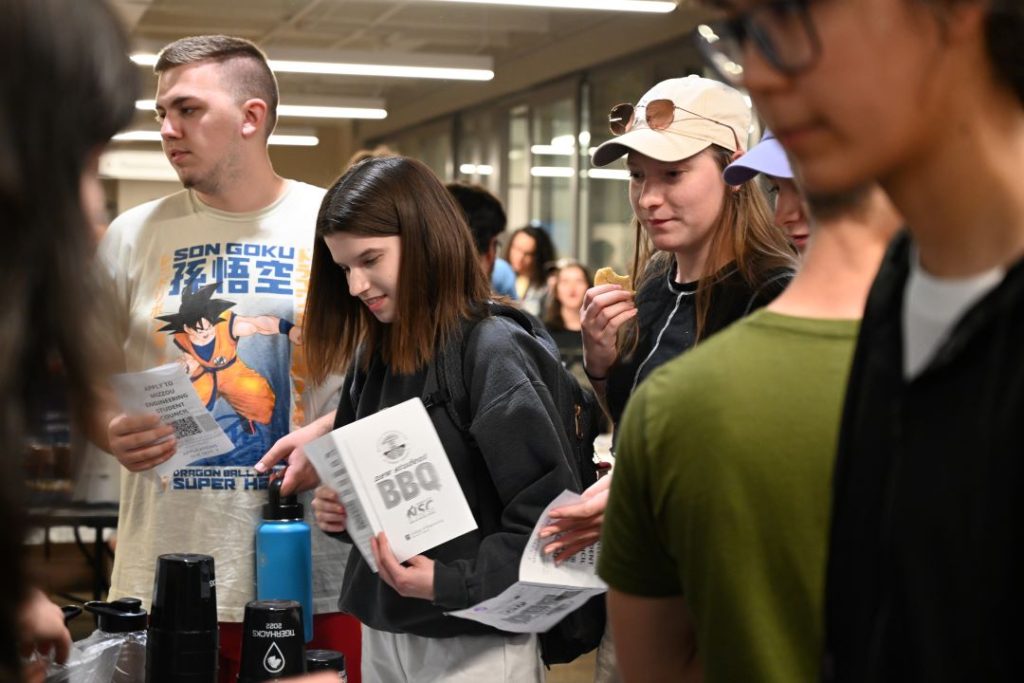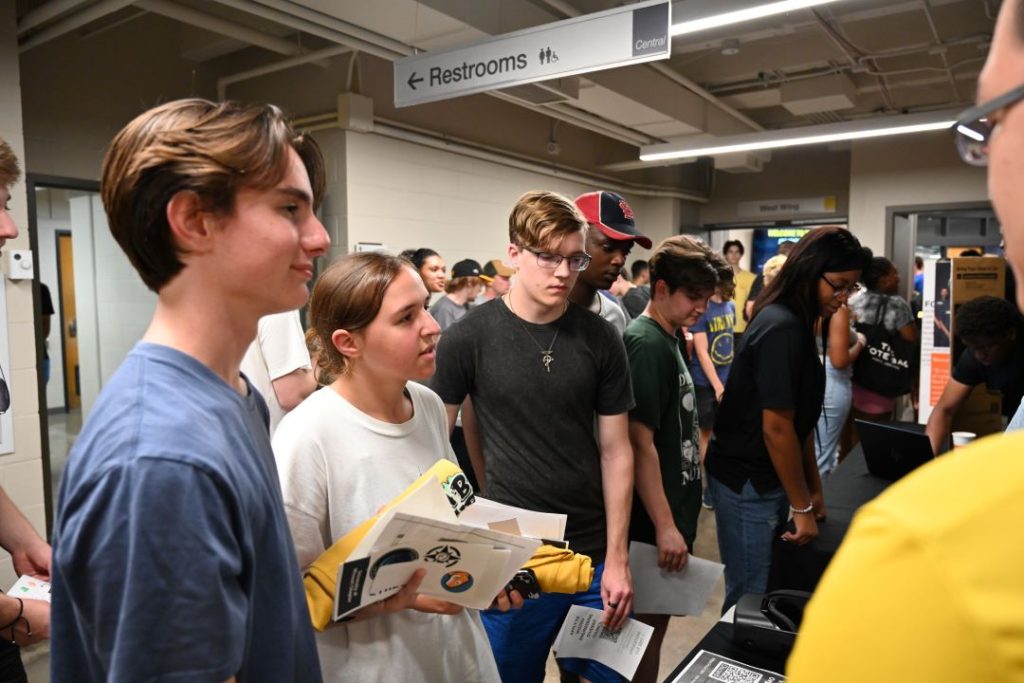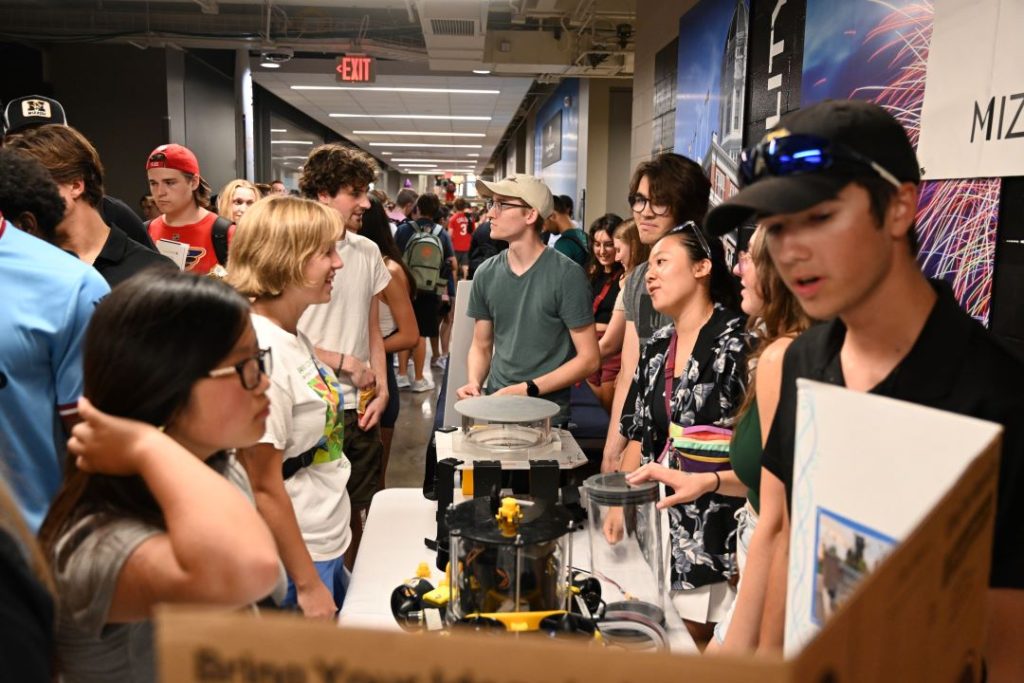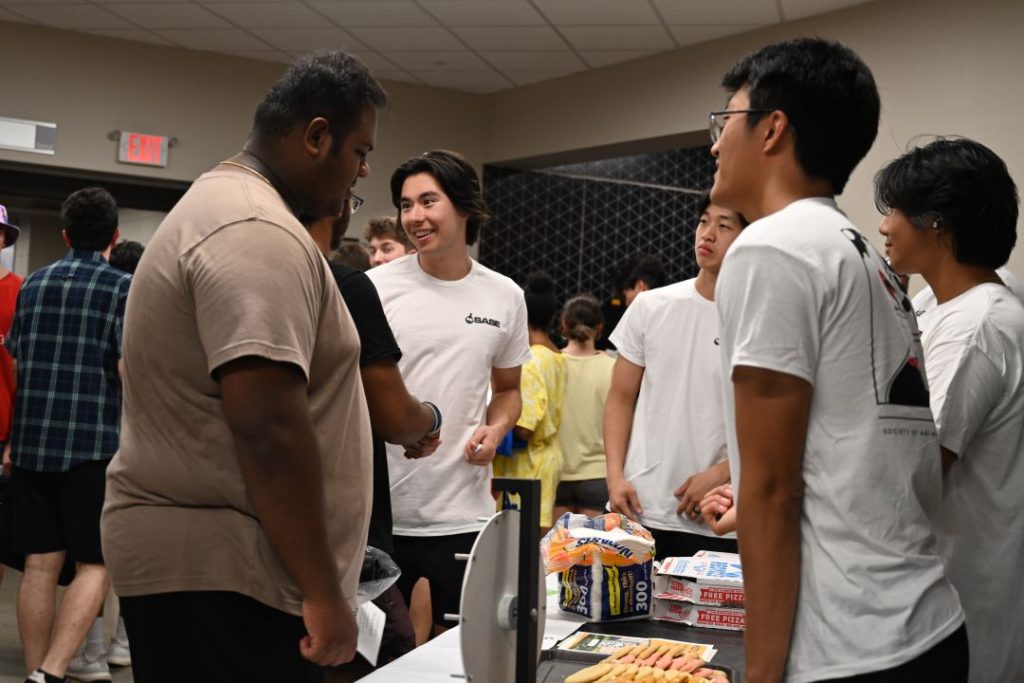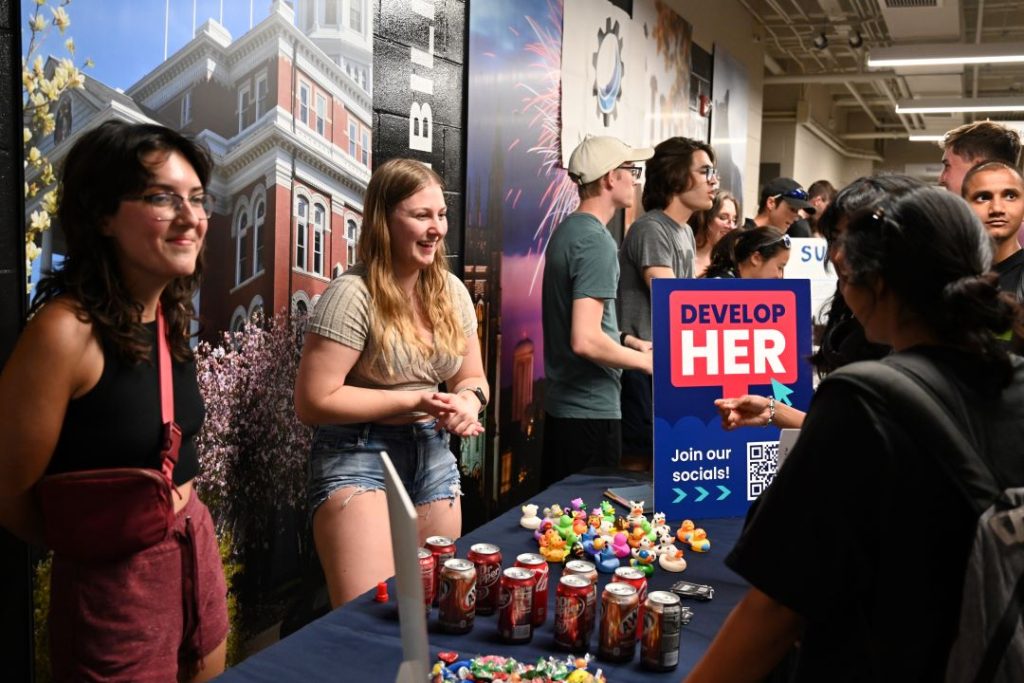 Get involved in a student organization! See a full list here. Want to be part of an encouraging engineering community? Apply today!