May 15, 2023
Since opening a year ago, the MU Materials Science & Engineering Institute (MUMSEI) has had a lot of tangible successes.
New research teams have formed to study semiconductor design, water purification, next-generation computing and other topics critical for the advancement of society.
Highly sophisticated in-situ transmission electron microscope tools have been secured as part of a National Science Foundation MRI grant.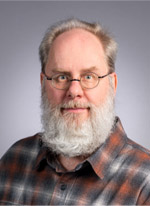 There's even anecdotal evidence that new faculty hires have come to Mizzou, in part, because of the institute's interdisciplinary opportunities.
But for institute co-directors Matt Maschmann and Tommy Sewell, MUMSEI's greatest achievement is exemplifying Mizzou's commitment to collaborative research.
"There's a new paradigm at the University of Missouri, a whole new mindset around interdisciplinary collaboration," said Sewell, a Curators' Distinguished Professor of Chemistry. "The institute is really a reflection of that. The institute is a hub, a central place where people can get a better feel for the breadth and scope of work going on and see how their expertise fits into that larger picture."
MUMSEI itself is a shared resource, a partnership between Mizzou Engineering and the College of Arts & Science. Affiliated faculty represent all aspects of engineering, as well as physics and astronomy, chemistry, geological sciences, medicine and anthropology.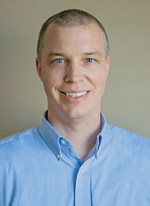 "We're bringing people together with complementary expertise so we can tackle tougher problems and have more impact," said Maschmann, associate professor of mechanical and aerospace engineering. "We're tackling problems we couldn't have taken on otherwise because they require multi-pronged solutions that go beyond any one individual's capacity."
So far, MUMSEI has provided seed grants to six projects, including research on ice lithography and quantum materials that support faster, smarter computer systems. A project around solid-state lasers will help usher in better fiberoptics for improved telecommunications. Another grant is allowing an anthropologist to characterize dyes and pigments used in ancient tools to identify trade routes.
"These are diverse projects," Sewell said. "But a common feature is they combine theory with simulation and experiment. When you have people who are experts in different areas, it takes time to learn to communicate with and understand one another. These seed grants provide the opportunity to really get down into the weeds and start discussing ideas and solutions."
These smaller projects will also ensure that Mizzou researchers are ready when larger opportunities arise.
"This is helping develop new teams and strengthen existing research teams," Maschmann said. "We're joining people who haven't worked together so they can go after larger, more diverse federal funding in the future. That's happening in a measurable way."
Learn more about the MU Materials Science & Engineering Institute.