July 31, 2023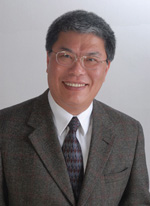 D.Y. "Robert" Tzou, a professor emeritus of mechanical and aerospace engineering, has been selected to receive the 2023 Heat Transfer Memorial Award from the American Society of Mechanical Engineers (ASME). The formal presentation of the award will take place at the Heat Transfer Luncheon during the 2023 ASME International Mechanical Engineering Congress and Exposition (IMECE), October 29 – November 3, in New Orleans, Louisiana.
The prestigious award is bestowed on individuals who have made outstanding contributions to the field of heat transfer through research, teaching, leadership and inventions. Tzou has been recognized for his international leadership and seminal contributions to microscale heat transfer by establishing the dual-phase-lag model for ultrafast phenomena, publishing the first book in this area, and founding a major international conference on microscale and nanoscale heat and mass transfer.
Tzou is a Fellow of American Society of Mechanical Engineers. He served as chair of the Department of Mechanical and Aerospace Engineering for 15 years and Associate Dean of the College of Engineering for 4 years, increasing both enrollment and research spending. Prior to Mizzou, he worked at the University of New Mexico and Lehigh University.