Ten E-Week Royalty candidates make up St. Patrick's Court. These individuals attend all Engineers' Week activities and represents the College of Engineering at the University of Missouri. Traditionally, at the St. Pat's Ball, one queen candidate and one king candidate are crowned the Queen and King of Engineers' Week.
This is one of the oldest and greatest honors that can be bestowed upon an Engineer at Mizzou.
Tradition
Current queen candidates each decorate a sash declaring their candidacy. This sash is to be worn on the right shoulder. King candidates each harvest and tame a shillelagh, a green staff. Sashes must be worn and shillelaghs must be carried at all times during E-week. A candidate caught without their sash or shillelagh must read the Edict of St. Patrick in front of the proper official to have their item returned.
In addition to attending and leading E-week events, candidates perform service activities, travel across Missouri and meet with government officials.
History
E-week kings and queens started in 1921. At the time, queen candidates were neither engineers nor MU students. Non-engineering students from Stephens College and Columbia Christian College (now Columbia College) competed for the title of Queen of Love and Beauty. Competitions for the king title, and therefore king candidates, did not exist until 1984.
---
2023 King and Queen
Trenton Foster
National Society of Black Engineers
Kyarra Gorham
National Society of Black Engineers
2023 Royal Court Candidates
King Candidates
Alex Boren
Omega Chi Epsilon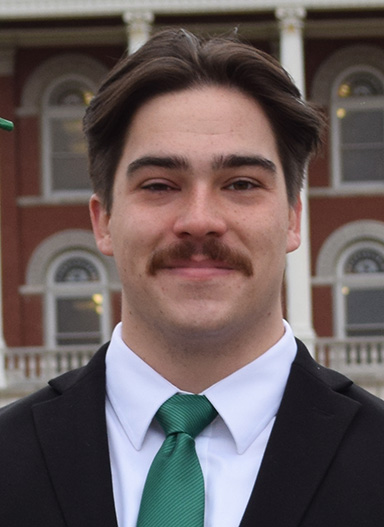 Timothy Healy
Mizzou Engineering Student Council
Andrew Luebbert
Engineering Ambassadors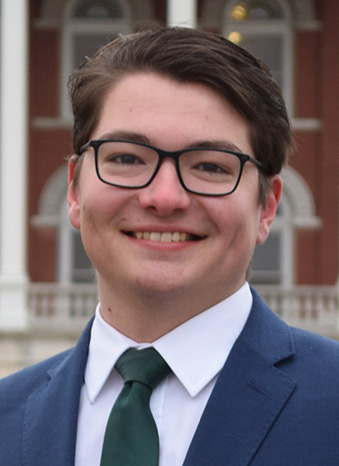 Tyler Schuster
Mizzou Engineering Student Council
Queen Candidates
Katie Bagley
Society of Women Engineers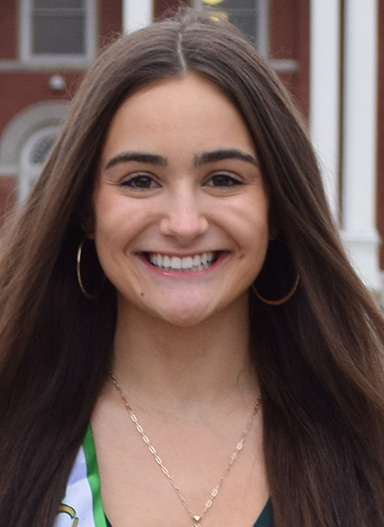 Natalie Camilleri
Society of Women Engineers
Jordan Hayes
Mizzou Engineering Student Council
Sophie Mermelstein
Pi Beta Phi