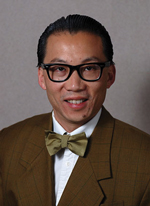 Carlos Sun
P.E., Professor, J.D.
E2505 Lafferre Hall
Phone: 573-884-6330
Email: csun@missouri.edu
Civil and Environmental Engineering
Biography
Carlos Sun has specialized in transportation engineering for over 30 years. He is a professor at the University of Missouri where he teaches graduate and undergraduate courses and conducts research. He is the director of the construction management programs. His research areas include smart work zones, highway safety, intelligent transportation systems, simulators and virtual reality, autonomous and connected vehicles, smart cities, sustainable transportation modes, accessibility, legal issues, and construction management. He has obtained research funding from programs such as NCHRP, ACRP, SHRP2, NSF, U.S. DOT, FHWA, AGC, U.S. DoED and several state DOTs. His short-term experiences include University of California-Berkeley postdoctoral researcher, Missouri Department of Transportation Chief Counsel's Office extern and Associated General Contractors of America Faculty Fellow. He served on the Transportation Research Board's Legal Resources Executive Committee of the National Academies where he oversaw the seven legal standing committees. He is a licensed attorney and professional engineer.
Education
PhD (civil and environmental engineering) from the University of California-Irvine
JD from the University of Missouri
MS (civil and environmental engineering) from the University of California-Irvine
BS (electrical engineering) from the University of California-Irvine
Technical Focus
ZouSim
ZouSim, the University of Missouri Transportation Simulator, is a family of federated (networked) simulators, including bicycling, wheeling, driving, trucking, walking, and e-scootering. ZouSim has been used for a variety of purposes, including research into autonomous vehicles, geometric design, work zone signage, and bicycle markings, and training and education.
All the ZouSim simulators were developed on the same platform and are networked together to replicate real-world scenarios involving multiple modes. The bicycling simulator consists of a fully instrumented Trek bicycle with electronic output for steering, speed, and braking. The driving simulator is a medium fidelity simulator that is built around the half cab of a Toyota Corolla sedan. The wheeling simulator is a functioning Pride Jazzy power wheelchair. The walking simulator consists of wearable yaw and gait sensors. The trucking simulator is based on a Volvo Heavy Truck cab and is used for studies such as truck platooning.
There are several graphical interface options as part of ZouSim, including six large projected video (e.g., 10 feet by 7.5 feet), Oculus Rift virtual reality (VR) goggle, four large screen 65 inch LED monitors, and stereoscopic 3D monitors. Human participant instrumentation include two eye trackers, an EEG monitor, accelerometer, magnetometer, and gyroscope.