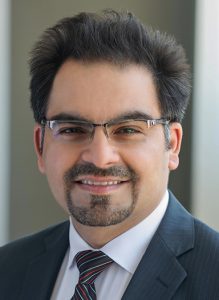 Hessam Yazdani
Associate Professor, P.E.
E3507 Lafferre Hall
Phone: 573.884.1409
Email: hyazdani@missouri.edu
Civil and Environmental Engineering
Biography
Hessam Yazdani, PhD, PE, is an associate professor of civil and environmental engineering and the director of the Sustainable Infrastructure, Geotechnics and Materials (SIGMa) Research Lab at the University of Missouri. Dr. Yazdani specializes in geotechnical engineering, experimental and computational multiscale mechanics of materials (particularly polymer nanocomposites), reliability analysis, machine learning, and optimization. His multidisciplinary research centers on fostering sustainability and resilience in civil and marine infrastructure through addressing the geotechnical aspects of renewable energy systems, designing high-performance and multifunctional materials (e.g. for self-monitoring structures), incorporating risk assessment, sustainability, and optimization into the design of geotechnical and structural systems, and estimating and monitoring the performance of engineering systems using machine learning techniques. Dr. Yazdani has (co)authored over 70 publications in books, journals, conference proceedings, and reports. He has received several competitive international and national awards, including the NSF CAREER Award, the DURIP Award from the Air Force Office of Scientific Research (AFOSR), and the DFI 2013 Best Student Paper Award. He has also been recognized several times by former students as the Faculty, Mentor, and Advisor of the Year. Dr. Yazdani is a registered professional engineer in Michigan.
Education
PhD from the University of Oklahoma
MS from the University of Kerman
BS from the University of Kerman
Technical Focus