Program Dates
Session 1: July 2-22, 2023
Session 2: July 9-29, 2023
Big Data & AI are transforming science, engineering, medicine, healthcare, finance, business, and society. They represent a new era of computing, where data in any format maybe processed and exploited to extract insights for industries and organizations to make informed decisions, whether that data is in motion or at-rest, in large or small volume, structured, semi-structured, or unstructured.
This 7th annual program will introduce advanced Big Data and AI technologies, teach practical skills and practices, and offer hand-on experiences using popular Web services and other open-source software and resources to bridge the gap between classroom learning and the real world.
This program will include various enrichment and social activities, such as a visit to a local IBM branch, seminars by guest speakers, and trips to nearby attractions.
It is open to undergraduate students, graduate students, and professionals.
A certificate is issued upon completion of the program. 
---
Topics include:
Introduction to fundamentals of Big Data, Data Science, and Cloud Computing, including Hadoop DFS, MapReduce, Apache Spark and RapidMiner
Data analysis, data mining and machine learning using RapidMiner
Techniques for mining massive datasets
Introduction to AI and deep learning; technologies and applications of large language models (LLMs) and multimodel LLMs, including ChatGPT and PaLM
Program Cost
Registration deadline: June 1, 2023
Option 1
$4,500 per student
This option includes the cost of the program fees, housing in a campus residential hall, meals, transportation to/from local airport, local trips and social activities.
Option 1 Group Discounts
For a group of five or more students from the same school, the Option 1 cost is reduced to $4,200 per person in the group.
For every 10 students from the same school, one teacher/staff member from this school may accompany their students to participate in the program with all aforementioned costs waived (the cost of airfare is not included).
Option 2
$2,400 per student
This option includes the cost of the program fees, local trips and social activities. For this option, the student would be responsible for their own transportation, housing and meals.
Please note: neither option includes airfare
---
Registration
Visa information for international students
Students attending this summer program may enter the United States on a B-2 visa. The program is deemed recreational because no credit is given.
To enroll in the program, please submit:
A registration deposit is due by June 1, 2023. The final payment is due by June 30, 2023.
You will be notified if you've been accepted into the program.
To register, email a completed registration form to Dr. Shang by the application deadline.
For questions, please contact Dr. Yi Shang at 573-884-7794 or shangy@missouri.edu.
---
Instructors
This learning experience will be jointly instructed by Professors Yi Shang and Dong Xu of the MU Electrical Engineering and Computer Science (EECS) Department, supported by a group of outstanding graduate teaching assistants.
Dr. Yi Shang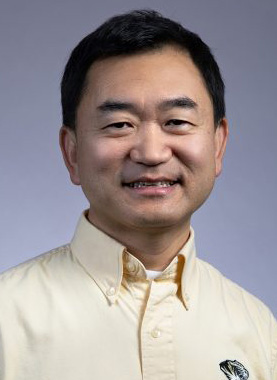 Dr. Shang is Professor, Robert H. Buescher Faculty Fellow, and Director of Graduate Studies in the EECS Department. He has published more than 200 refereed papers in international journals and conferences in the fields of artificial intelligence, mobile and distributed computing, bioinformatics, wireless sensor networks, and holds 6 U.S. patents. He has worked as a researcher at the University of Illinois at Urbana-Champaign and the renowned Xerox Palo Alto Research Center (PARC), Palo Alto, CA. He has received research funding from the National Science Foundation, National Institutes of Health, the U.S. Army, DARPA, Microsoft, Raytheon, etc. Dr. Shang received his BS degree from the University of Science and Technology of China, MS degree from the Chinese Academy of Sciences, and PhD degree from University of Illinois at Urbana-Champaign in 1997. He is a lifetime member of the ACM and senior member of the IEEE.
Dr. Dong Xu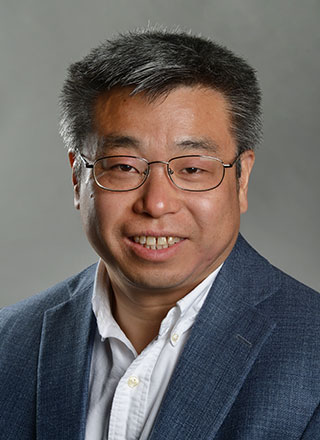 Dr. Xu is Curators' Distinguished Professor in the Department of Electrical Engineering and Computer Science, with appointments in the Christopher S. Bond Life Sciences Center and the Informatics Institute at the University of Missouri-Columbia. He obtained his Ph.D. from the University of Illinois, Urbana-Champaign in 1995 and did two years of postdoctoral work at the US National Cancer Institute. He was a Staff Scientist at Oak Ridge National Laboratory until 2003 before joining the University of Missouri, where he served as Department Chair of Computer Science during 2007-2016. He has published more than 400 papers with more than 21,000 citations and an H-index of 74 according to Google Scholar. He was elected to the rank of American Association for the Advancement of Science (AAAS) Fellow in 2015 and American Institute for Medical and Biological Engineering (AIMBE) Fellow in 2020.