October 24, 2022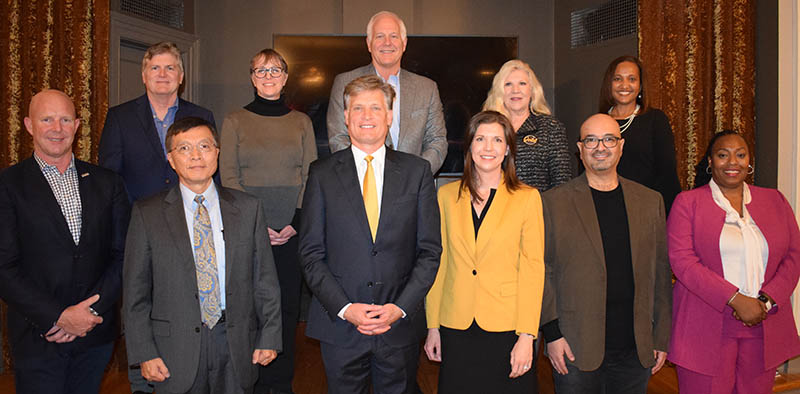 The Department of Industrial and Manufacturing Systems Engineering (IMSE) honored 11 new IMSE Hall of Fame inductees on Oct. 21 at a ceremony honoring their outstanding contributions to the field of industrial engineering.
Established in 2008, the IMSE Hall of Fame honors extraordinary IMSE graduates for their outstanding achievements, excellence and leadership, as well as their contributions to the department.
Inductees represent the best in industrial engineering, said Department Chair Jim Noble.
"You're joining an incredible group of men and women who have achieved an extraordinary level of excellence based on your industrial engineering education at Mizzou," he told the group during the induction ceremony.
The 2022 inductees are:
Natalie Birdwell, BS IE '04, MBA, University of North Carolina – Chapel Hill
Brad Boswell, BS IE '93
Brian Carter, BS IE '89
F. Frank Chen, MS IE '85, PhD '88
Tyra (Gilyard) Holmes, BS IE '98
Tamara Harris, BS IE '97
Omar A. Henaidy, BS IE '00, MS '02
Mark Hense, BS IE '85
Karen (Detweiler) Johnson, BS IE '88, MBA, Seattle University
Joyce Knechans Swanke, BS IE '84, MBA, Regis University
Brett Uldrich, BS IE '88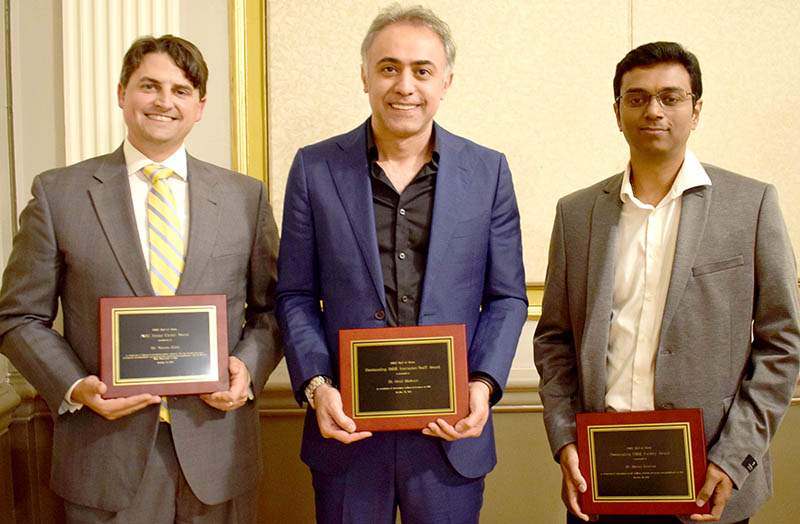 Also this year, the IMSE department debuted new annual awards aimed to recognize early-career alumni who have demonstrated an amazing early career trajectory, outstanding IMSE faculty and outstanding IMSE instructors/staff.
The inaugural recipients are:
Junior Career Award: Nicolas Klein, BS IE '09, MS IE '14, Assistant Vice President Operations Technology, Analytics and Resource Planning and Business Transformation Director at Kansas City Southern Rail
Outstanding IMSE Instructor/Staff: Assistant Teaching Professor Omid Shahvari
Outstanding IMSE Faculty: Assistant Professor Sharan Srinivias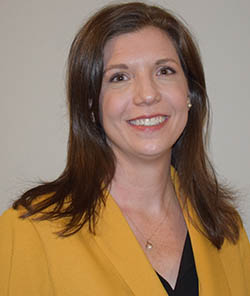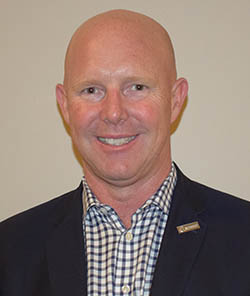 About the 2022 IMSE Hall of Fame inductees:
Nicole Birdwell is a consultant at the executive level for companies in various growth stages and provides fractional roles and board service. Previously, she served as Chief Operating Officer for Ndustrial, a software and services company. Part of the Industry 4.0 and energy transformation sector, she grew the company from eight to 50 employees, achieved 10 times the revenue growth, and successfully closed Series A funding.
Brad Boswell belongs to the fourth generation of a barrel-making family with over 110 years' experience in the cooperage industry. Family-owned Independent Stave Company was founded by his great-grandfather in 1912 and has been owned and operated by the Boswell family ever since. Today, Boswell is the CEO and President of Independent Stave Company. After holding several positions throughout the company, he was appointed President in 1999 and subsequently CEO in 2017.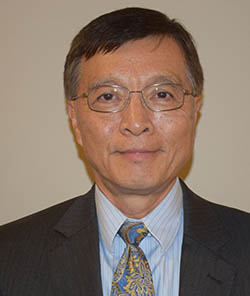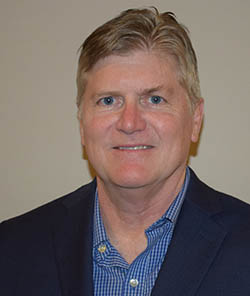 Brian Carter is the Senior Vice President of Operations & Distribution for Scholastic Inc., where he manages a large portion of the company's supply chain, consisting of warehousing, order fulfillment, and transportation activities across 41 distribution centers throughout the U.S. with up to 1,800 employees. He is based out of Scholastic's Orlando, Florida, location.
Dr. F. Frank Chen is the Lutcher Brown Distinguished Chair in Advanced Manufacturing at the University of Texas at San Antonio (UTSA), where he founded the Center for Advanced Manufacturing and Lean Systems and served as the center director (2007-2015). Before joining UTSA in 2006, he had been with Virginia Tech as the John L. Lawrence Endowed Professor of Manufacturing Systems Engineering with its Grado Department of Industrial and Systems Engineering. Dr. Chen was the founding Director of the Center for High Performance Manufacturing at Virginia Tech.
Tyra Holmes is Senior Director for the Government Training Engineering organization within the Boeing Global Services (BGS). The team develops and sustains affordable, high fidelity families of training and simulation solutions for government customers at numerous global learning centers. The solutions include integrated live, virtual, constructive training software and simulation devices for pilots, aircrews, and maintainers, trainer device sustainment, and training instruction. Prior to this assignment, Holmes held the position of Director, F-15 Mission Systems, Boeing Defense Systems. In that role, she led the organization.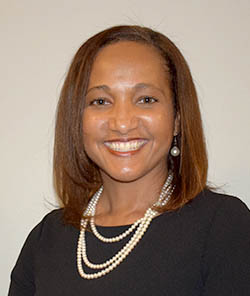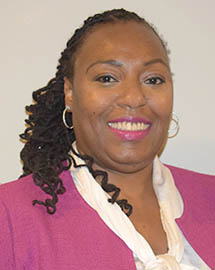 Tamara Harris recently joined UnitedHealth Group as an Associate Director – Government Operations Quality. Harris started her career with McDonnell Douglas as an Industrial Engineer and eventually left aerospace and joined automotive manufacturing at General Motors. Spending most of her career with General Motors, while raising a family, she forged a career of balance and growth. She served in positions of increasing responsibility including First-Line Supervisor in Global Supply Chain, Packaging Engineer, Industrial Engineer, Lean Manufacturing Systems Coordinator, Global Manufacturing Systems Coordinator, Quality Assurance Manager and Quality Engineering Manager.
Omar A. Henaidy embarked on a career in aviation and engineering in companies such as Hughes, Kollsman, and Native Solutions, where he was appointed Company President at age 35. In early 2008 he founded Taj Holding Group, a business hub for talented entrepreneurs and international investors. In 2018, Taj Holding announced its most significant acquisition – Beside Group, a fashion retail Group that distributes eight global brands across six countries in the Middle East. Henaidy oversees Beside Group expansion as its Executive Chairman. As of 2022, Taj Holding Group has a controlling interest in more than 25 businesses across five main verticals: Engineering, Retail, Manufacturing, Real Estate, and Healthcare, employing thousands of professionals across the Middle East.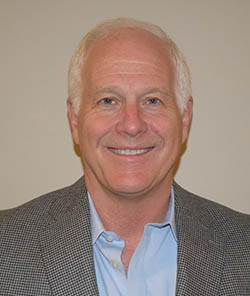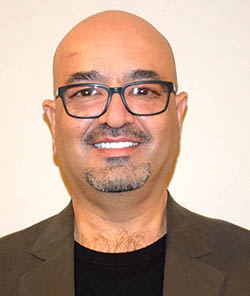 Mark Hense is the President and Chief Executive Officer (CEO) for TTG Inc with company overall operations located in Higginsville, Missouri. TTG develops and manufactures ePTFE membrane films used in various industries throughout the world, from advanced textile media development in Industrial Air Filtration, Micro Venting, Performance Apparel, Medical Device, Fuel Cell, EV Battery Venting and other applications. Mark's responsibilities span all facets of the company's management from Sales & Administration to Product Development to Manufacturing & Distribution. He also serves as Chairman on TTG's Board of Directors providing VC Ownership updates to the company's performance-to-plan, develop ongoing business plans and direct major new business initiatives as opportunities arise within TTG's markets served.
Karen (Detweiler) Johnson is Director of Operational Efficiency for McKinstry. She works with energy and internal consulting teams to improve processes and efficiency in the delivery of projects that focus on decarbonizing buildings to strive for a zero-carbon future. Prior, she served as Director of Process Improvement introducing Lean Six Sigma to the largest school district in Colorado, Denver Public Schools. She has also worked at Intermec as an Operations Supervisor, New Product Material Administrator, Supplier Quality Engineer and Business Process Manager; and at Sandhill Scientific as a Quality and Manufacturing Engineer before being promoted to a dual role managing the Customer Service department and Software Development department.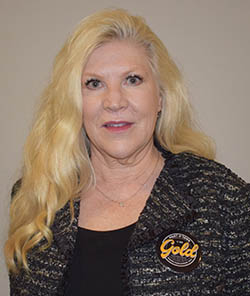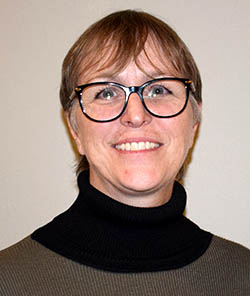 Joyce Knehans Swanke is retiring from Nextworld, a startup ERP software company) this month after being recruited to the team six years ago. She has recently been selected for Deloitte's "Board Ready Women Program." For more than 10 years, Swanke worked directly in manufacturing companies with roles spanning Production Engineer, Production Planning Manager, Engineering Manager, Quality Manager and Operations Manager. She then worked as a Client Manager for JD Edwards / Peoplesoft /Oracle, where she provided client management and services for their largest customers. Swanke later incorporated Six Sigma and Lean methodologies as a Solution Manager for Manufacturing and Quality modules at SAP, where she progressed into Senior Industry Principal roles, working with companies to transform their business with big data and predictive analytics in the HANA Global Center of Excellence.
Brett Uldrich is Director, IBM Technology Sales for the U.S. Southeast Region, a 14-state footprint serving more than 25,000 clients. In this role, he has leadership responsibility for IBM's go-to-market including sales, technical sales, client engineering, and customer success across the IBM Technology portfolio — including Software, Systems, Public Cloud, and Services. He has accountability for revenue, profit, and client satisfaction (NPS scores) for all routes. Brett is passionate about helping clients succeed with their technology-led, business innovation journeys via application of IBM's open Hybrid Cloud and AI strategy.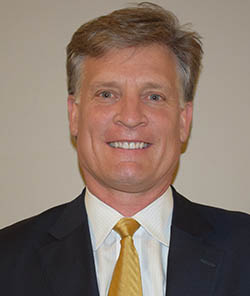 Over the course of more than 30 years with IBM, Brett has held various leadership roles, including, most recently, as Director, Transformational Business Development team in the U.S. Financial Services Market.
Learn more about the IMSE Hall of Fame here.