October 25, 2022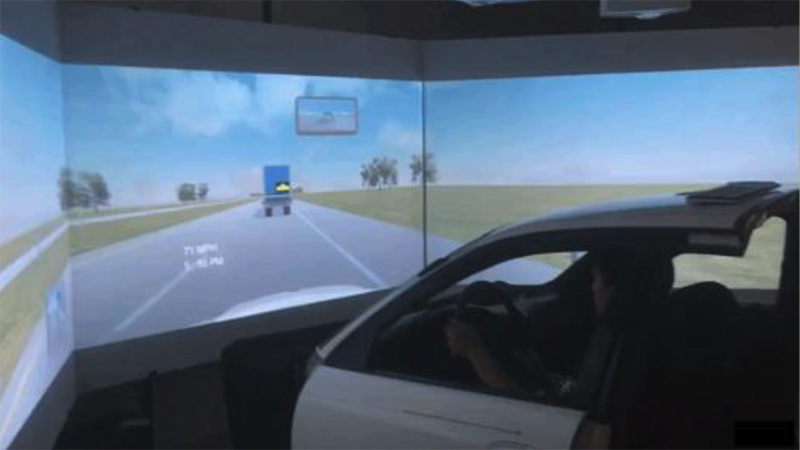 Civil engineering Professor Carlos Sun and his team have received a prestigious award from the American Association of State Highway and Transportation Officials (AASHTO) for their studies of autonomous truck platoons. Sun will receive the AASHTO High Value Research Award in the Safety, Security and Emergencies Supplemental Category at the Transportation Research Board's (TRB) annual meeting in January.
The TRB is a division of the National Academy of Sciences, Engineering and Medicine. The award, Sun said, "acknowledges that this research leads to practical uses. It's a great example of high value research and how academia, industry and public agencies work together to improve society."
Specifically, the award is for Sun's study of self-driving semis, something all motorists will have to adapt to in the coming years.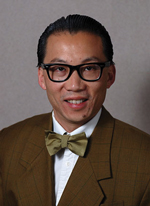 A truck platoon is a fleet of multiple trucks connected through a computer system. With a driver operating the lead truck, other trucks follow closely behind using an autonomous system that mimics the first truck's behavior.
Autonomous truck platoons have several advantages. Because they move so closely together, drag is reduced, making them more efficient. The autonomous nature helps offset truck driver shortages. And they can keep more products moving on the road, which could address supply chain shortages.
"Our roads are congested — we don't have a lot of right of way, so the solution is not necessarily to build more roads but rather to increase the efficiency on existing roads," Sun said.
But before the benefits of truck platoons can be fully realized, motorists will need to understand how best to respond to fleets of driverless trucks, especially in tricky work zones.
To test motorist behavior in a safe environment, Sun and his team conducted a study using simulation in his ZouSim lab. In a virtual setting, participants had to decide whether to slow down and follow these fleets or try to speed up and pass them.
"Simulation is a great tool for us to test that out," Sun said. "With a simulation study, we can play around with multiple scenarios because it is cost effective. We then hope that information will inform policymakers to ensure there are safeguards as we implement this technology."
Such policies might include displays or decals on the back of trucks that would alert motorists or requiring truck platoons to spread out in work zones where there are ingress and egress points.
While more research is needed before finalizing policies, the initial study generated useful information to guide those future studies, Sun said.
The AASHTO award, one of what's known as the "sweet 16," validates the importance of the work.
"It acknowledges that the research was done well, but it also acknowledges the significance of the research," Sun said. "It acknowledges that this is an important topic coming down the pike as our nation depends so much on truck freight. I appreciate the partnership with public agencies on this work. This is not just a university honor, but an honor for our state. It shows our state is innovative, and our department of transportation partners are really good at supporting research that benefits Missourians."
Be part of research that impacts the world. Apply to Mizzou Engineering today!