April 12, 2022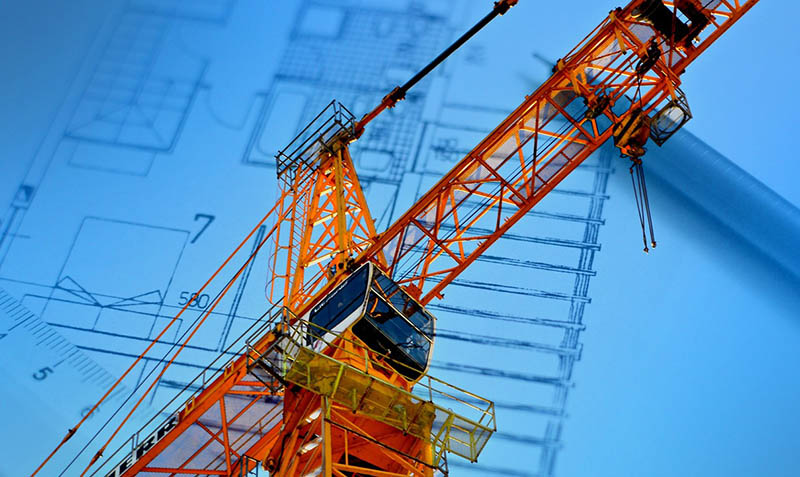 Mizzou Engineering has created a new Construction Management Industry Consortium made up of top construction firms in the country. The goal is to expand and enhance program offerings for civil engineering students who want to pursue construction-related careers.
And the timing couldn't be better, said Praveen Edara, Chair of the Department of Civil and Environmental Engineering.
Edara pointed to the passage of a major federal infrastructure and jobs bill and an increase in Missouri gas taxes, both of which will provide significant funding revenues for roads, bridges and other infrastructure construction projects.
"Our state and the entire country are going to need a lot more trained civil engineers," he said. "The job opportunities are great."
The consortium will provide industry guidance to ensure that course offerings and student experiences align with workforce needs.
Inaugural members are Kiewit, Burns & McDonnell, ARCO Construction, P&D Electric and Emery Sapp & Sons. Each has made a financial commitment to help fund new and revamped courses, as well as networking and career opportunities for students.
"We're trying to enhance the construction management experience in terms of course offerings, mentoring opportunities for students and career guidance," Edara said. "We just need more resources to launch these student-centered programs. We appreciate these industry partners for stepping up and making that investment into the future."
The consortium comes on the heels of the department's addition of a construction management minor, launched in 2020. In addition to civil engineering electives, students wishing to pursue the minor can elect to take architectural studies classes from MU's College of Arts & Sciences and project management classes from the Trulaske College of Business. This past semester, nearly 90 percent of civil engineering graduates completed the minor.
Similarly, graduate students in engineering can add architectural studies and business courses to complete a certificate in construction management.
The consortium could also open career doors for students. Edara envisions industry partners providing information sessions and guest lectures, inviting students to visit their sites and mentoring students through hands-on capstone projects.
"We are creating opportunities for students to have real-world, meaningful interactions with industry leaders," Edara said. "I'm excited for our students as this will be something that sets civil engineering at Mizzou apart from other schools."
The consortium will also work with faculty to identify potential research opportunities, share best practices and partner to test equipment such as drones, radar, lidar and virtual reality.
"Faculty will be able to learn more about industry needs and key issues facing industry, and our corporate partners will hear about our expertise and areas where we can conduct research and help with new technologies," Edara said. "So, industry will also benefit from this consortium in multiple ways."
The MU Construction Management Consortium will hold a kickoff event on May 2, with representatives from each of the five inaugural members visiting campus. Opportunities are available for other companies to join the group.
The consortium exemplifies Mizzou Engineering's commitment to MU's status as a Land Grant University, Edara said. Part of that designation ensures the University is providing relevant workforce training.
"One of our charges as a Land Grant University is to serve the state," he said. "This is a way we can serve Missouri better by bringing in industry experts to help us train the next generation workforce in construction in addition to the broad training students already receive in all areas of civil engineering."
Be part of a program that connects you with industry leaders. Learn more about civil engineering at Mizzou.