October 26, 2022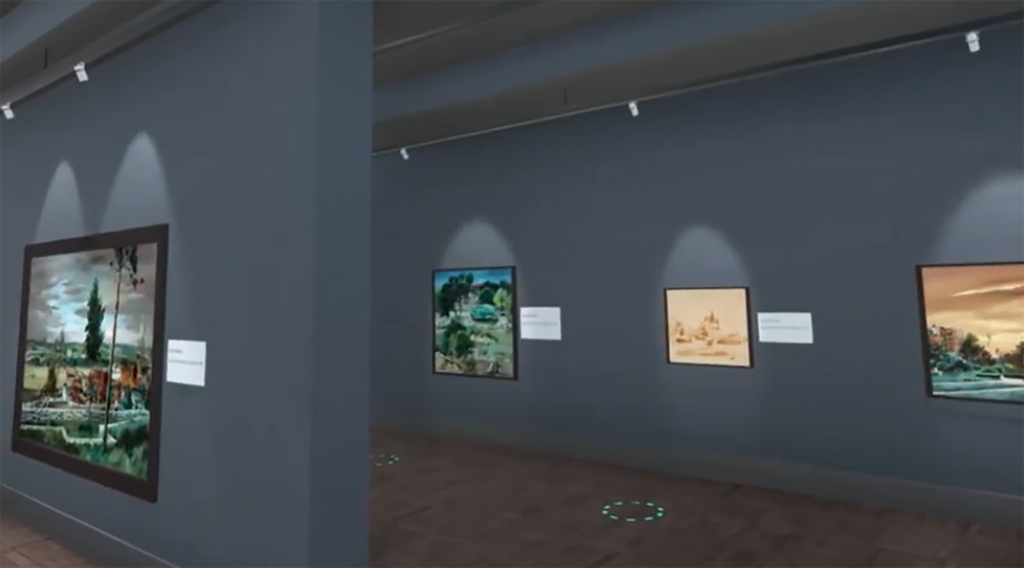 Faculty and students in the IT Program at Mizzou Engineering are bringing Missouri to the world one VR headset at a time. A virtual, interactive art exhibit they created is now available in the Oculus Rift Store.
Associate Teaching Professor Fang Wang, with assistance from IT faculty Chip Gubera and Scott Murrell, worked with students to create the virtual museum for a celebration of Missouri's 200th year of statehood in 2021.
It took nearly a year to convert it to a form that would work with Oculus, Gubera said, "but it's now officially published worldwide, so that's pretty cool."
The virtual gallery features 98 paintings from the MU Museum of Art and Archeology. The Scruggs-Vandervoort-Barney Collection, originally called Missouri: Heart of the Nation, was commissioned in 1946-47 to represent urban and rural landscapes across Missouri.
To create the virtual museum, students determined how best to display the works, then met with museum curators for feedback and adjustments.
Some students created virtual frames around the pieces, while others "mounted" images of the works directly onto digital walls. They created lighting effects, determined wall colors to match themes of the artwork and assisted with the modeling of digital benches, ceilings and flooring.
Students also created interactive labels, giving users the option of reading more details about each piece of art.
"This project allowed students to apply their skills in a real-world setting," Wang said. "We're thrilled that it's now available in the Oculus store where people around the world can download and consume the content our students created."
Watch a video about the virtual museum project here.
Help build virtual new worlds. Apply today!