July 27, 2022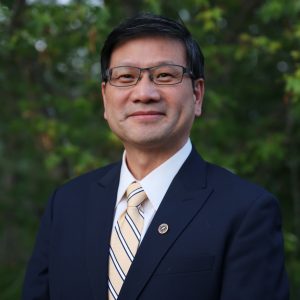 Chi-Ren Shyu, a professor in electrical engineering and computer science, is being honored with a 2022 Faculty Alumni Award from the Mizzou Alumni Association.
First celebrated in 1968, the awards highlight professional accomplishments, teaching and research and the contributions of exceptional individuals to the University's core mission.
"I am truly honored to be selected for the award," Shyu said. "Looking at the prior and current awardees, I feel fortunate to be among them and to have the privilege to work with many colleagues to foster interdisciplinary initiatives over my 22 years career at Mizzou."
Shyu is internationally known for his work around geospatial data science and informatics. His research encompasses health care, explainable artificial intelligence, quantum computing and spatial big data analytics. His expertise was essential in helping rural counties across Missouri coordinate resources and information around COVID-19. And he has been instrumental in furthering our understanding of Type 1 diabetes through the application of AI — a project aligned with Mizzou's NextGen Precision Health initiative.
In 2008, Shyu was named the inaugural director of the MU Institute for Data Science and Informatics; an interdisciplinary research and graduate education program that has produced over 270 graduates thus far. Under his leadership, the institute has become an interdisciplinary hub of research and education, drawing on the talents of 22 MU schools and departments to promote data-driven discovery research in precision medicine, agriculture, social and behavioral science, and rural and population health.
Shyu will be recognized at a ceremony this fall.
See all of the 2022 Faculty Alumni Award recipients here.