May 16, 2022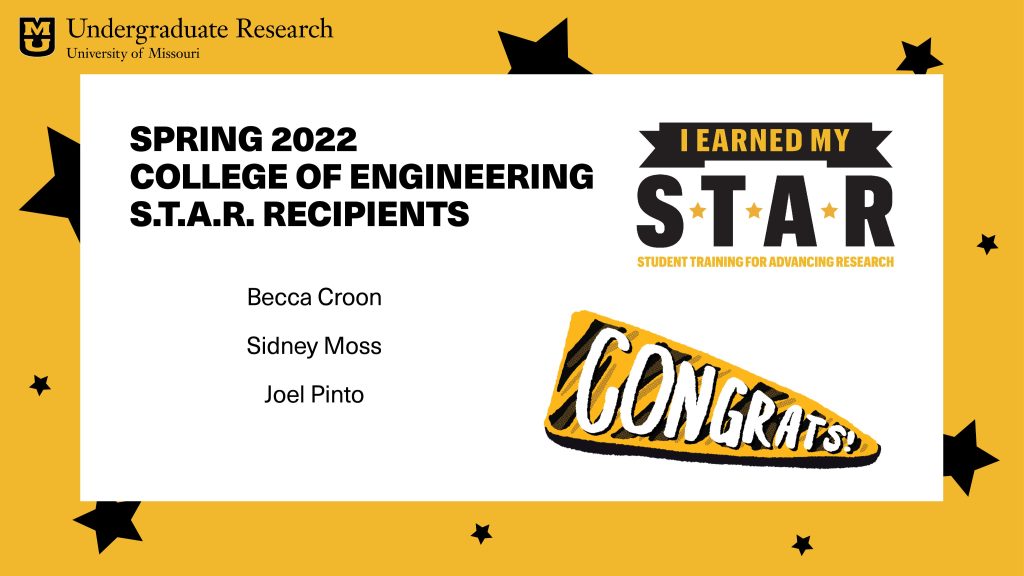 Three Mizzou Engineering undergraduate students received S.T.A.R. awards after completing a series of Undergraduate Research Workshops during the spring semester.
The Student Training for Advancing Research (S.T.A.R.) program, offered by the Office of Undergraduate Research, provides students a means to learn and take part in activities that will inform and enhance their skills for when they are able to get involved with a lab or scholarly group.
The following students were recognized as S.T.A.R. award winners:
Becca Croon, Biological Engineering
Sidney Moss, Biological Engineering
Joel Pinto, Pre-Engineering
Interested in learning more about undergraduate research? Learn more about the S.T.A.R. program.