September 08, 2023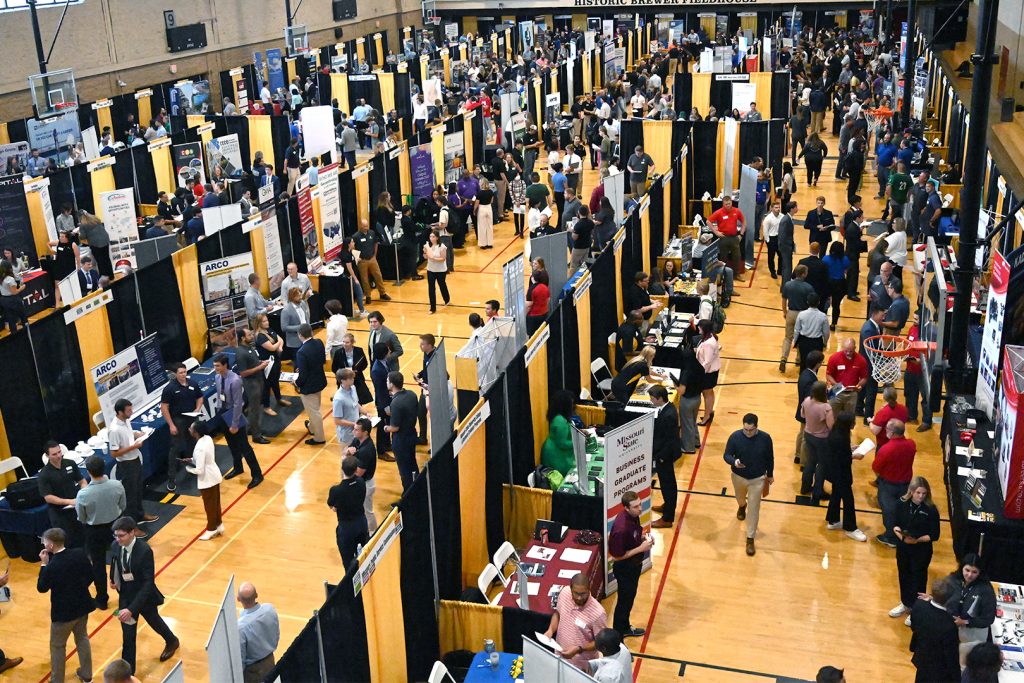 Nearly 700 representatives from 235 companies brought internship and career opportunities to more than 1,400 students at the Fall Mizzou Engineering Career Fair.
"We love to see so many students taking the opportunity to network with employers and find internships and jobs for when they're not in classes," said Anh Nguyen, career services coordinator. "Thank you to all the employers and industry representatives who came to the Fair to talk with and recruit our students."
Engineers attended the fair to find internships, post-graduation jobs and to network with recruiters. We spoke to nine students about what they were looking for at the fair this year and why others should attend in the future.