April 10, 2023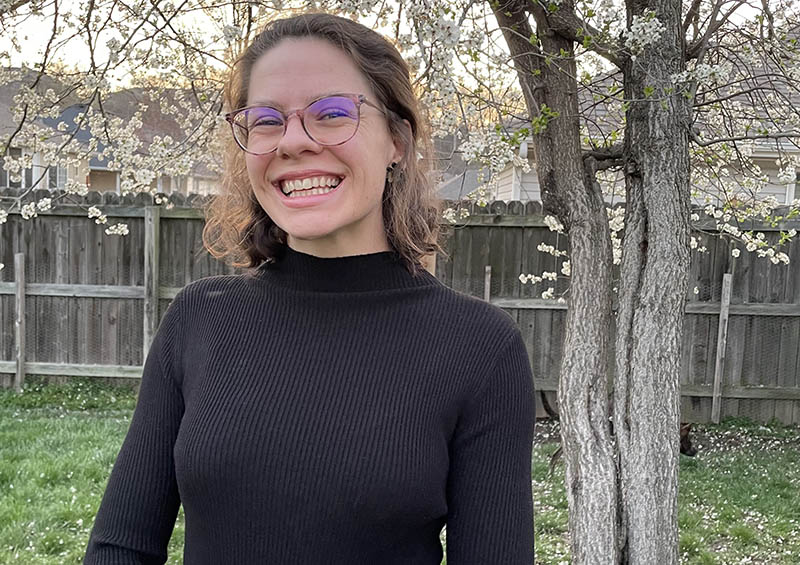 A Mizzou Engineer has received a prestigious Fulbright research fellowship. After completing her master's in civil engineering this summer, Amber Spriggs will spend the upcoming academic year in the Netherlands conducting analysis on the country's innovative flood management initiative.
Over the past decade, the Dutch government has implemented "Room for the River," a program that provides land for rivers to swell rather than reinforcing dikes to continue holding flood water back. At more than 30 locations along four rivers, measures have been taken to give the river space to flood safely without impacting homes or businesses.
"Rather than controlling rivers, this gives them space," Spriggs said. "The system reduces flood risks to communities and increases resilience to climate change."
For her Fulbright nomination, Spriggs pitched the idea of using GIS and remote sensing technology to quantify how the systems are performing compared to traditional flood mitigation measures. Her fellowship application process included virtual meetings to collaborate with faculty from the River Engineering Department at Delft University of Technology (TU Delft) in the Netherlands.
"They really liked my idea, and I am excited to work with them. Because Room for the River was finalized a few years ago, now is a great time to analyze how the systems are performing as they experience changes in flood risk, vegetation and morphology." Spriggs said. "I plan on developing a methodology to examine how similar infrastructure changes could work along the Missouri and Mississippi rivers in Missouri."
Spriggs will collaborate with Dutch officials and TU Delft researchers from August 2023 through May 2024. Afterward, she plans to pursue an engineering career in the public sector, such as with the Federal Emergency Management Agency or Army Corps of Engineers.
Spriggs earned her bachelor's in civil engineering from Mizzou. During her undergraduate years, she conducted an internship with the city's stormwater utility department, an experience that would ultimately shape her career path.
"The summer I worked there, Columbia experienced some intense flash flooding," she said. "I remember driving around town monitoring the damage, and I noticed that it was all contained to parks and trails — hardly any residential areas were impacted. That's when it clicked for me that civil engineering, land-use planning and floodplain regulations are all working together to keep our community safe. I decided at that point to get my master's and pursue a career around water resources and stormwater management."
As a graduate student, Spriggs has worked on water resources and hydraulic engineering research under advisor Kate Trauth, an associate professor of civil and environmental engineering, and on public policy and environmental justice issues with Robin Rotman, an assistant professor in the School of Natural Resources with a courtesy appointment in engineering.
Spriggs was among the inaugural class of Mizzou Engineering STEM Scholars under Professor Vellore Gopalaratnam and was awarded the Paul F. Kufrin memorial scholarship through the Missouri Water Center. She's also a teaching assistant and leads the lab section of Fundamentals of Water Resources Engineering.
"At the beginning of every semester, we ask our students to reflect on their experiences with environmental water," she said, noting that many Missouri students are from flood-prone riverfront towns. "Their stories inspire me to continue studying sustainable water management. I'm looking forward to bringing what I learn from the Netherlands back to Missouri."
Learn more about applying for a Fulbright here.
Gain engineering skills to help solve environmental issues. Learn more about civil and environmental engineering at Mizzou.