August 14, 2023
Elementary, middle and high school students spent time at Mizzou Engineering this summer programming robots, detecting cyber attacks, designing video games and learning about neural models and sustainability.
The College offered a total of six summer camps, programming designed to get children and teens thinking about a future in STEM and opportunities specifically related to engineering.
This year's slate of camp programming included: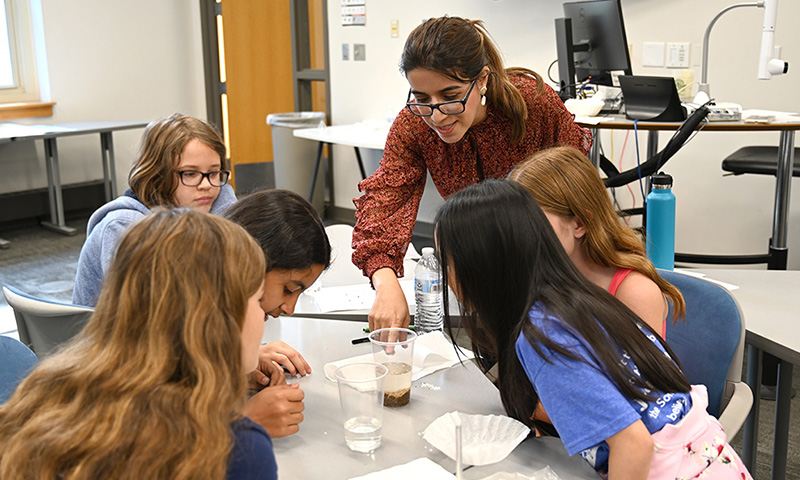 Girls Experiencing Environmental Engineering
Led by Assistant Professor Maryam Salehi, this five-day camp taught students about using environmental engineering to promote sustainability and prevent pollution. The camp was open to girls in grades 5-12.
"This was a fantastic opportunity to educate students about plastic pollution and its management practices," Salehi said. "Together, we explored sustainable solutions and inspired the next generation to make a difference."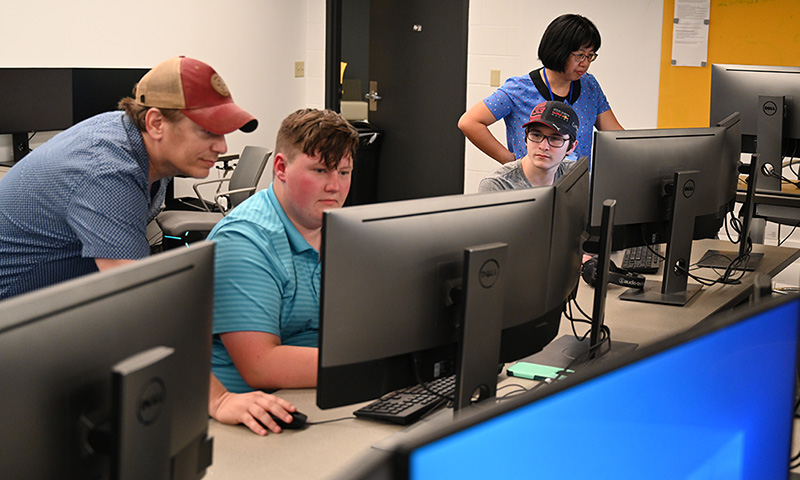 Game Dev Hack | Virtual Reality Hack
Associate Teaching Professor Fang Wang led a Game Dev Hack camp for students interested in designing and developing games for computers and mobile devices. The camp was open to high school students.
Wang is also planning a future camp that allowed high schoolers to create interactive and immersive experiences using a Virtual Reality (VR) headset.
"Gaming and VR continue to increase in popularity, and there is a growing demand for professionals who can work with these tools and environments," Wang said. "These camps were a great way to introduce students to the fields, learn related skills and get them to start thinking about emerging career opportunities."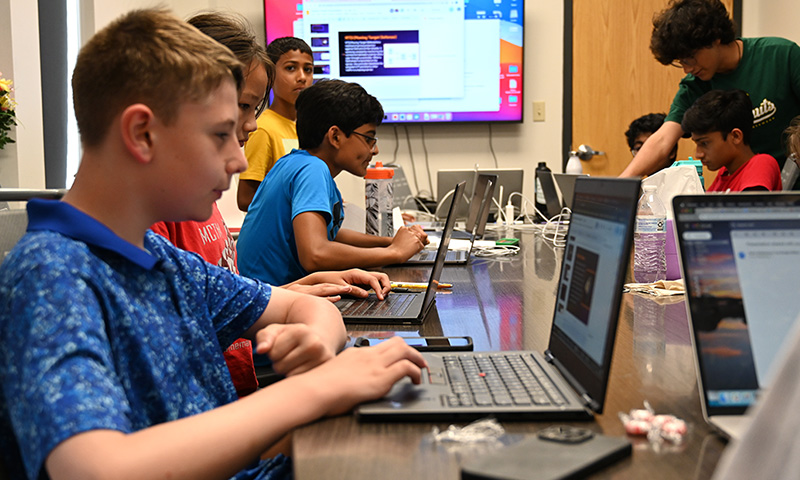 Hacker Tracker Cyber Security Camp
Students in grades sixth through 12th had the opportunity to play detective, using coding and tools to detect and defend cyber attacks during the annual Hacker Tracker Cyber Security Camp.
"Participants learned and grasped complicated topics around cybersecurity in a very short time period," said Prasad Calyam, Gilliom Professor of Cyber Security and director of the camp. "They covered topics such as virtual machines, Linux commands and best practices to keep their online information secure."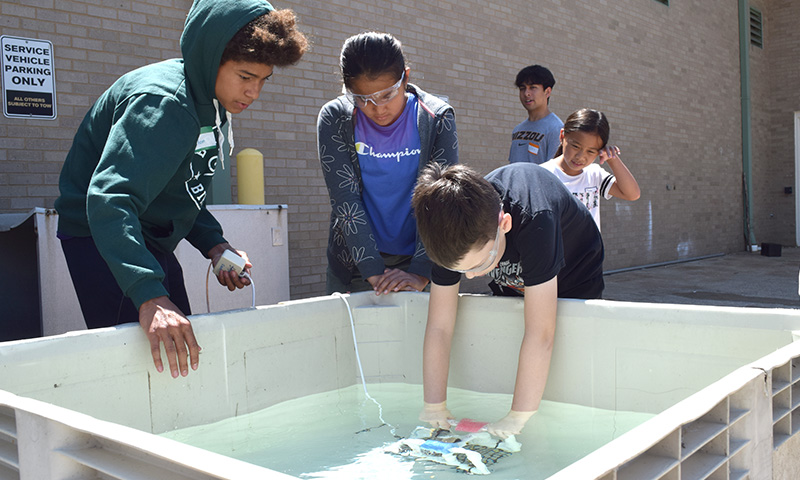 Building an Underwater Robot
Students in third through eighth grade had the opportunity to build and test a robot that can operate and perform tasks underwater. The camp, led by Professor and Chair of Chemical and Biomedical Engineering Kevin Gillis, was so popular, a second section was added, and both sections sold out for a total of 48 campers. Gillis was assisted by two MU undergraduates as well as about a dozen members of the "Army Ants" high-school robotics team that works out of MU.
"Students had a great time operating the robot in tanks and then testing it in a pool," Gillis said. "In addition to learning hands-on skills such as using various hand and power tools and soldering, they also learned principles of electricity, motors and buoyancy as well as how to work together in a team."
Gillis and the Army Ants also hosted a 3-day overnight camp for students to create a customized advanced robot. Students used computer aided design and 3D printing to customize a robot, then controlled it using Scratch and Python programming languages.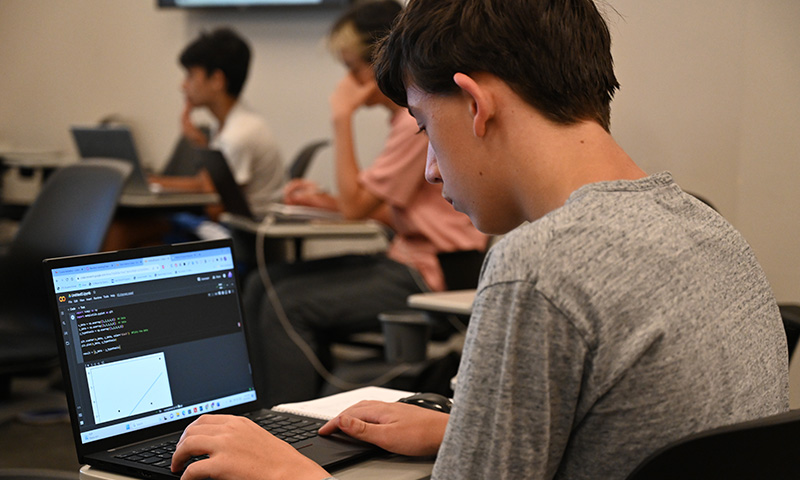 Neural Models & Machine Learning
Professor Satish Nair hosted two sections of a Neural Models & Machine Learning camp for high school students to better understand the interconnections between brains and AI/machine learning tools.
"Artificial intelligence and machine learning are derived from our present understanding of the brain which continues to evolve," Nair said. "We need students to be prepared not only to work with these systems, but to help design and manage future iterations, including by linking them to our growing understanding of brain circuits."
Mizzou Engineering faculty are now making plans for future K-12 camps. Gillis will host a holiday robot camp in December that will allow children to program an mBot robot they can take home.
Check back for future camp dates here.