April 24, 2023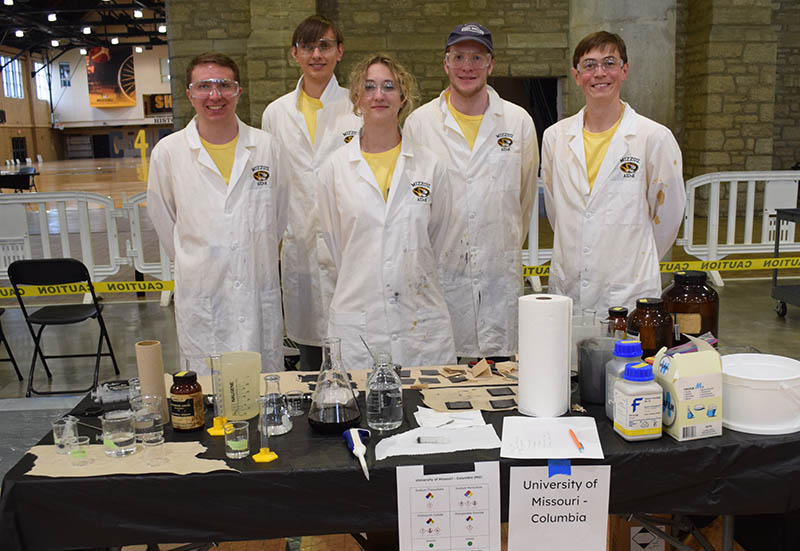 Mizzou Chemical Engineering students this month broke a regional record and earned honors at the 2023 American Institute of Chemical Engineers (AIChE) Regional Student Conference.
The conference is an annual event that brings in top chemical engineering students from colleges and universities across the central United States for competitions, including the Chem-E-Car Competition® poster and oral presentation competitions, Chem-E Jeopardy competition, networking and special events. Mizzou hosted the event for the first time since 2009.
This year's conference attracted 281 students, faculty and industry representatives, setting an attendance record for the Mid-America Region. Mizzou Chemical Engineering senior Katrina Brathwaite placed third in the Student Poster Competition, and Mizzou's Chem-E-Car Team placed second in the Chem-E-Car Poster Competition.
The conference also set records for number of oral presentations, number of research posters, and number of Jeopardy teams. "We had an outstanding turnout for all of the competitions," said Ashley Kemm, conference planner for the Mizzou AIChE chapter.
Mostly, though, she hopes participants left the conference with a sense of community.
"I hope they felt a sense of camaraderie," she said. "I know lots of schools within the Mid-America Region are considered rivals athletically, but professionally this conference provided a very unique networking opportunity. It also presented multiple opportunities for displays of sportsmanship."
One of those opportunities presented itself when another team's car failed to pass safety requirements for the Chem-E-Car Competition; Mizzou engineers stepped up to help. They worked with the other team to modify the vehicle, allowing it to not only compete but to take third place and qualify for the national competition next November.
"This level of sportsmanship is normally not expected or seen at regional competitions, but I hope Mizzou helped set a precedent this year after sacrificing time, sleep and materials to help other teams succeed," Kemm said.
Another memorable moment of the conference occurred during the awards banquet, said Elly Smith, president of Mizzou's AIChE chapter.
"The longest-standing advisor in our region took to the stage to offer his words of praise," she said. "He told the crowd of over 200 chemical engineers that in the 30-plus regional conferences he has attended, this was the most enjoyable to attend."
Other highlights included tours of the MU power plant, NextGen Precision Health and Burr Oak Brewery, which allowed students and guests to see practical applications of engineering coursework. An Industry Professionals Lunch also provided an opportunity to network with alumni from Mizzou's chemical engineering program and other programs in the region.
Both Kemm and Smith agreed the conference demonstrated the power of collaboration, communication and leadership.
"As the head conference planner, I think I learned a lot of different leadership skills that I haven't utilized in the past, in particular the importance of communication," Kemm said. "I really had to learn how to make executive decisions and think on my feet. No matter how much planning any team puts into a conference, there will always be mishaps that are out of their control. There is so much behind-the-scenes work for every event that you are only really aware of if you are the one planning and hosting it."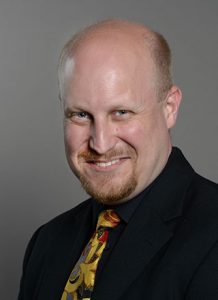 The executive board and committee, under the guidance of faculty advisor Karl Hammond, were key to success, Smith said. She also praised fundraising efforts that allowed organizers to significantly reduce the registration cost for participants.
"This conference was very much a team effort," Kemm agreed, expressing appreciation to the College and alumni donors, as well. "I am so proud of our Mizzou team and everything we have accomplished not only during the conference but over the past year. This experience has been the most rewarding one of my college career thus far."
Join a strong community of chemical engineers. Apply today!