March 10, 2023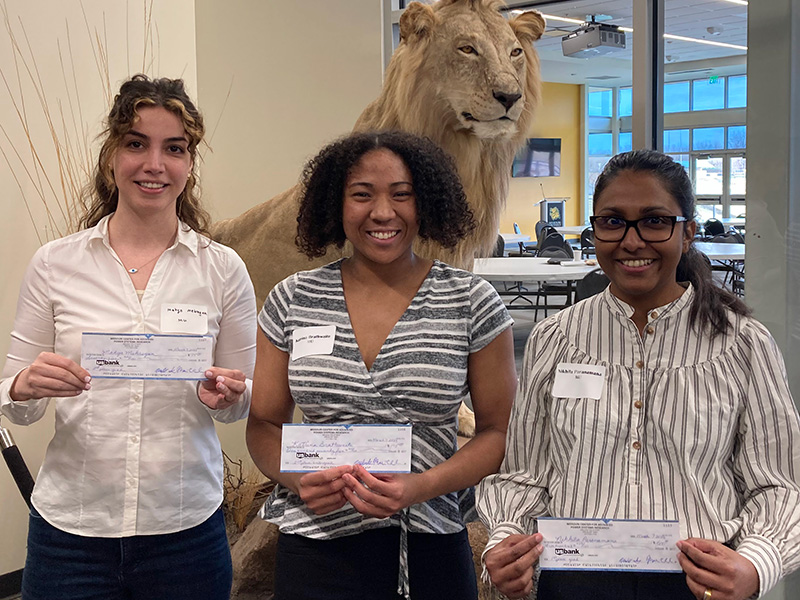 Students from a Mizzou Engineering research group brought home three student poster awards from the 2023 Spring Summit for the Missouri Center for Advanced Power Systems (MOCAP).
MOCAP is a Missouri partnership devoted to researching new battery technology and educating a 21st Century workforce. The summit brings together researchers from universities and representatives from battery companies across the state.
"The MOCAP Summit includes a poster session judged by industry representatives," said Matthias Young, an assistant professor of chemical and biomedical engineering with a joint appointment in chemistry. "This is a good opportunity for students to network with professionals in the field and make connections for internships and jobs later."
The winning posters were:
1st Place, Graduate Division
Nikhila Paranamana
Poster: "Investigation of Cathode-Solid Electrolyte Interface Formation and Impact of Barrier Coatings in Lithium-Ion Batteries"
Prize: $500
3rd Place, Graduate Division
Mahya Mehregan
Poster: "Compressible Polymer Sponge Electrodes via oMLD of PEDOT onto Polyurethane Sponge Supports"
Prize: $75
2nd Place, Undergraduate Division
Katrina Brathwaite
Poster: "Electrochemical Properties of Nanoscale Polyethylenedioxythiophene Thin-Films Grown by Oxidative Molecular Layer Deposition"
Prize: $175
Brathwaite is senior majoring in chemical engineering. Paranamana and Mehregan are chemistry students who are part of Young's research group.
The summit is held at a different university every year and will be hosted at Mizzou in 2024. This year, it was held on March 7 at Missouri Southern State University. During their trip to Joplin, Young and his students also had the opportunity to tour the battery manufacturing facilities for Aesir Technologies.
Join a chemical engineering program that connects you to industry leaders. Apply today!