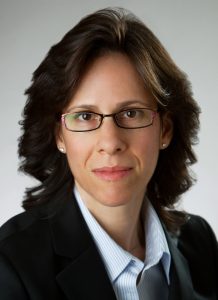 Roseanna N. Zia
Associate Dean for Research, Dave Wollersheim Professor of Mechanical and Aerospace Engineering
W1006F Lafferre Hall
Phone: 573.882.6555
Email: rzia@missouri.edu
ChBME - Affiliated | Mechanical and Aerospace Engineering
Education
Roseanna N. Zia is Associate Dean for Research for the College of Engineering and Wollersheim Professor of Mechanical and Aerospace Engineering at the University of Missouri.
Zia received her PhD in Mechanical Engineering from the California Institute of Technology for development of theory in colloidal hydrodynamics working with Professor John F. Brady. Subsequently, she conducted post-doctoral study of colloidal gels at Princeton University in collaboration with Professor William R. Russel. Dr. Zia began her faculty career at Cornell University. She subsequently moved her research group to Stanford University.
Prior to coming to Missouri, Zia was a tenured professor in chemical engineering at Stanford with a courtesy appointment in mechanical engineering, where she developed micro-continuum theory for structure-property relationships of flowing suspensions, elucidating the mechanistic origins of the colloidal glass transition, and multi-scale computational modeling of reversibly bonded colloidal gels. Her group now combines these areas of research to shed light on the matter/life nexus, building the first physics-based model of the minimal biological cell.
Zia received two Presidential Early Career Award for Scientists and Engineers (PECASE) awards, the highest honor bestowed by the U.S. government on outstanding scientists and engineers. She has also been honored with the Office of Naval Research (ONR) Director of Research Early Career Award, the ONR Young Investigator award, the National Science Foundation (NSF) CAREER Award, the NSF BRIGE Award, the Publication Award from the Society of Rheology, the Engineering Sonny Yau ('72) Teaching Award, and the Tau Beta Pi Teaching Honor Roll Award. Zia serves as an Associate Editor for the Journal of Rheology, and on the Advisory Boards of the AIChE Journal and the Journal of Colloid and Interface Science.
Website