October 31, 2022
Five alumni were inducted into the Chemical Engineering Academy of Distinguished Alumni on Oct. 29 at a ceremony honoring their outstanding contributions to the field.
Established in 2013, the academy honors extraordinary graduates for their outstanding achievements, excellence and leadership, as well as their contributions to Mizzou Engineering.
Inductees represent the best in chemical engineering, said Department Chair Kevin Gillis.
"The members of this esteemed alumni academy exemplify the best in engineering, philanthropy and service," he said. "Most importantly, they inspire our students. Inductees show that with hard work, students, too, can be successful and make a difference."
The 2022 inductees are:
Sharon Dunn
Melissa Kemper Force
Kevin Grandison
Valerie Mitchell
Chirag R. Parghi
About the inductees
Sharon Dunn
Sharon Dunn was appointed as a General Manager for Eastman Chemical in 2021 and is located in St. Louis, Missouri. She has responsibility for defining the overall strategic direction and overseeing operational results for the business unit delivering nearly 10% of overall earnings for the company, while creating a strong vision and team to drive growth. She also serves as Vice Chairman of the Board for Jiangsu Suhua Co., LTD in Suzhou, China, one of Eastman's most successful joint ventures.
Prior to becoming General Manager, she had significant roles in Sales and Business management. In 2016 and 2019 she received the Everest CEO award which is given to the top Sales Director in the company.
Kevin Grandison
Kevin Grandison started with Procter & Gamble in 1984 after interning there the prior summer. He began in a variety of roles in R&D including Always pads process development, Pampers product design and leading market research for Bounty and Charmin. He spent more than five years living in Venezuela leading Pampers development for emerging markets, followed by R&D roles as VP, Personal Care, VP Beauty New Business ventures and VP Global Skin Care brands including Olay and SK-II. He was the Venezuela R&D site leader and has led organizations of 150 -300+ scientists managing budgets of over $25 million.
Kevin was also active in organizational development creating P&G's global, new hire on-boarding program called Ignition which continues 18 years later. He was the first recipient of the "Living Icon Award" for his contribu-tions as leader of P&G's Black Leadership Team.
Melissa Kemper Force
Melissa Kemper Force is a space lawyer who, prior to joining Spaceport America, worked in the Office of Space Commercialization (now Office of Space Commerce) in the National Oceanic and Atmospheric Administration assisting in the development of the commercial space transportation policy, and taught Aviation and Space Law as an adjunct professor at Loyola Law School in Los Angeles and International Law and Politics of Outer Space and Space Systems Law and Policy as an adjunct professor at Webster University.
She is an elected member of the International Institute of Space Law and Co-Chair of its Manfred Lachs International Space Law Moot Court Committee, which oversees moot court competitions in Europe, Africa, Asia and North America and organizes and conducts competitions during the International Astronautical Congress.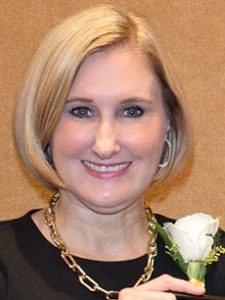 Valerie Mitchell
Valerie Mitchell is President of Troy Energy, an independent upstream oil and gas company based in Oklahoma City. She oversees all aspects of company strategy and growth including operations, reserves, acquisitions, human resources, IT and ESG programs.
Valerie has over 25 years of experience in the energy industry, most recently as CEO of Corterra Enaergy. Prior to Corterra, she was Vice President with Newfield Exploration. Valerie began her career at Shell Oil Company in Houston.
Valerie is a Director and member of the Audit Committee of NCS Multistage Holdings Inc., a publicly traded oil field service company in Houston (NASDAQ: NCSM). She is also Director and member of the Reserves Committee of Freehold Royalties Ltd., a publicly traded dividend company in Calgary (TSX: FRU).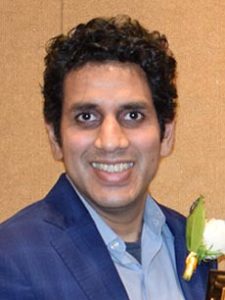 Dr. Chirag Parghi
Dr. Chirag Parghi is a board certified radiologist with fellowship (subspecialty) training in Breast Imaging and the Chief Medical Officer of Solis Mammography where he oversees clinical quality across more than 100 breast centers. As CMO, he also leads the clinical research endeavors where he is the principal investigator on several trials and manages relationships with the various radiologist practices. Dr Parghi is still a practicing radiologist with an academic appointment at Albert Einstein medical center in Philadelphia.
In addition to his professional endeavors, Dr Parghi is a writer and has recently completed a one year fellowship publishing open editorials for Doximity, an online journal for the physician community.
Learn more about the Chemical Engineering Academy of Distinguished Alumni here.