September 18, 2023

Eight Mizzou Engineering alumni were inducted into the Civil and Environmental Engineering Academy of Distinguished Alumni (CEADA) at a banquet on Sept. 15.
Now in its 25th year, CEADA recognizes extraordinary graduates and friends of the Department of Civil and Environmental Engineering. Election to the Academy honors outstanding professional achievement.
"Inductees demonstrate excellence and leadership not only in their fields but in community and civic affairs," said Praveen Edara, chair of civil and environmental engineering and interim dean of the College. "And CEADA members help the department maintain a high standard of excellence. In fact, goals of the academy include motivating students and helping the university achieve national prominence in civil engineering education. CEADA members are, indeed, partners with us as we prepare a new generation of students to become civil engineers and leaders in industry."
The 2023 inductees are:
Brandi Baldwin, B.S.'05
Sarah Beckman, B.S. '05
Cory Carlson, B.S. '98
Darrin Kelly, B.S. '93
Jennifer Harper, B.S. '99
Alexa Mitchell, B.S. '99
Jonathan Nelson, B.S. '03
Gary Wisch, B.S. '82

About the inductees: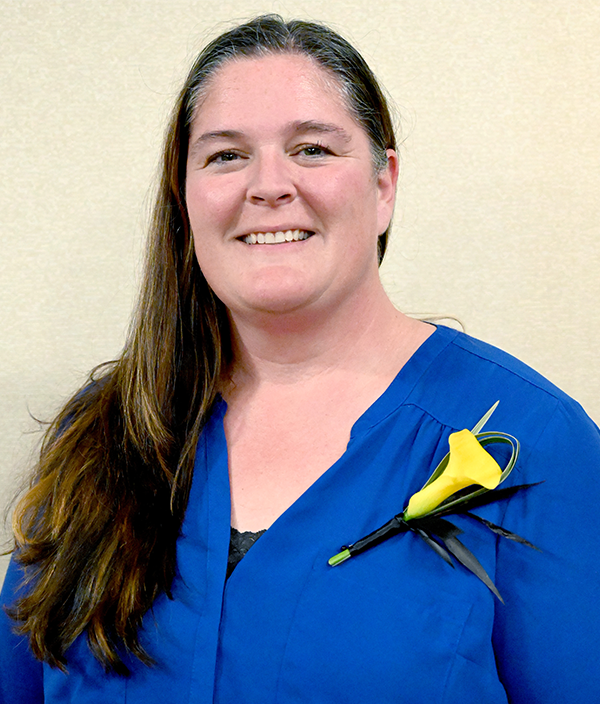 Brandi Baldwin
Brandi Baldwin began her career with the Missouri Department of Transportation after graduation. She is the State Construction and Materials Engineer and is responsible for providing policy, guidelines and support for administration and inspection of all construction contracts on the state highway system. She has served as project director for several design-build projects, including the I-70 Rocheport Bridge.
Sarah Beckman
For nearly two decades, Sarah Beckman has used her civil and structural engineering expertise to help create a sustainable future through high-voltage power delivery, renewable generation and grid modernization. Since joining Ulteig in 2012, Sarah's focus on collaborative leadership and enhancing client relationships has resulted in expanded services, utilizing technical and engineering expertise to deliver complex transmission and renewable generation projects. In her most recent role as Vice President-Power Market, she supports electric utilities across North America to generate and deliver safe and reliable clean power necessary for building a resilient electric grid. She is Vice Chair of the Denver Section of the Institute of Electrical and Electronics Engineers (IEEE). She was the IEEE Denver Section's founding Chair for the Women in Engineering affinity group and serves as a mentor to the Colorado School of Mine's Beck Center for Entrepreneurship.
Cory Carlson
Following a 20-year corporate career, Cory Carlson is a leadership coach and author. His first book, "Win at Home First," was published in 2019 and is an inspirational guide for work-life balance. Carlson just released his second book, "Rise and Go," a resource to help leaders get back up quicker after getting knocked down by the challenges of leadership and life. He hosts the leadership podcast, Win at Home First, a Top 1.5% global podcast per ListenNotes.
Jennifer Harper
Jen Harper is a professional engineer licensed in Missouri, as well as a certified project manager. Harper has been with the Missouri Department of Transportation in a number of positions for over 20 years. Currently the Research Director, she leads a team to coordinate research projects throughout the department. She is the MoDOT representative for the AASHTO Research Advisory Council, currently serving as the RAC 3 Chair, and the MoDOT representative for the Transportation Research Board. Harper served in a leadership role in the creation of the Missouri Center for Transportation Innovation (MCTI) and serves on the Executive Cabinet.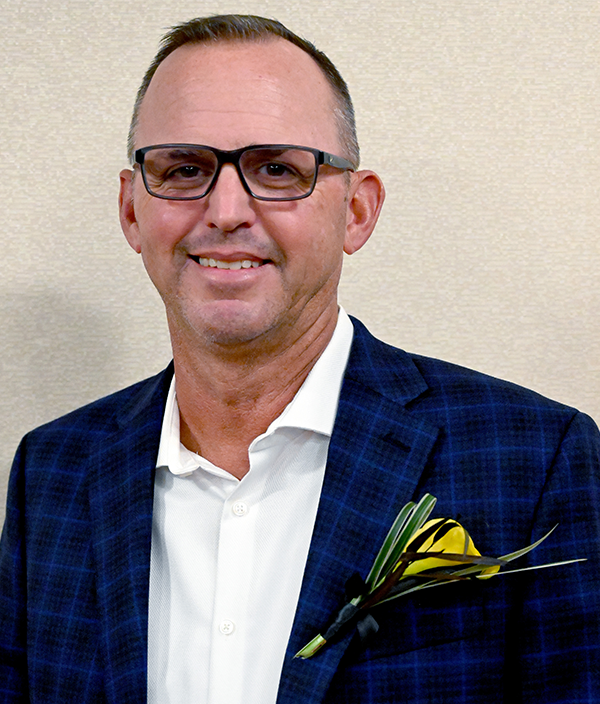 Darrin Kelly
Darrin Kelly is the Executive Vice President and General Manager at DeLong's, Inc. located in Jefferson City, Missouri. DeLong's is a 112-year-old family-owned business that provides fabricated structural steel to the bridge and building industries across the U.S. He started his career after graduation and has moved up through the organization spending time in estimating, planning, design, project management, and leading internal capital improvement projects. In his current role, he works closely with ownership and has overall responsibility for day-to-day operations.
Alexa Mitchell
Alexa Mitchell is HDR's Enterprise Digital Delivery Services Director. Prior to joining the private sector, she spent over 16 years with the Missouri Department of Transportation. Now, as a consultant, she helps highway agencies navigate the ever-changing environment of digital project delivery. Mitchell has been engaged in several national studies and co-author many publications, and led many strategic activities to help advance model-based digital project delivery, including her work with Transportation Research Board, State DOTs and the AASHTO Joint Technical Committee on Electronic Engineering Standards. Most recently, she was elected to represent the U.S. transportation community on the building SMART International Infrastructure Domain Steering Committee where she is helping advance open data standards to enable interoperability between proprietary digital platforms.
Jonathan Nelson
Jon Nelson serves as the Assistant to the State Highway Safety and Traffic Engineer for the Missouri Department of Transportation. In this role, Nelson helps champion the department's highway safety efforts, including the development of the state's strategic highway safety plan, with the goal of eliminating traffic fatalities on Missouri roadways. He frequently collaborates with partners throughout the state as well as the Federal Highway Administration, the National Highway Traffic Safety Administration and the Federal Motor Carrier Safety Administration to implement both infrastructure and behavioral solutions for improving highway safety. He has worked in a number of roles at MoDOT since he started his career there after graduation.
Gary Wisch
Gary Wisch received his Bachelor of Science from Mizzou in 1982, and a Master of Science in Engineering Management from the University of Missouri-Rolla (now Missouri S&T) in 1985. He has spent his entire 41-year career at DeLong's Incorporated, a structural steel fabricator headquartered in Jefferson City, Missouri. He worked for seven years as a Research Engineer and the last 34 years as Vice President of Engineering.
Learn more about CEADA here.