June 13, 2023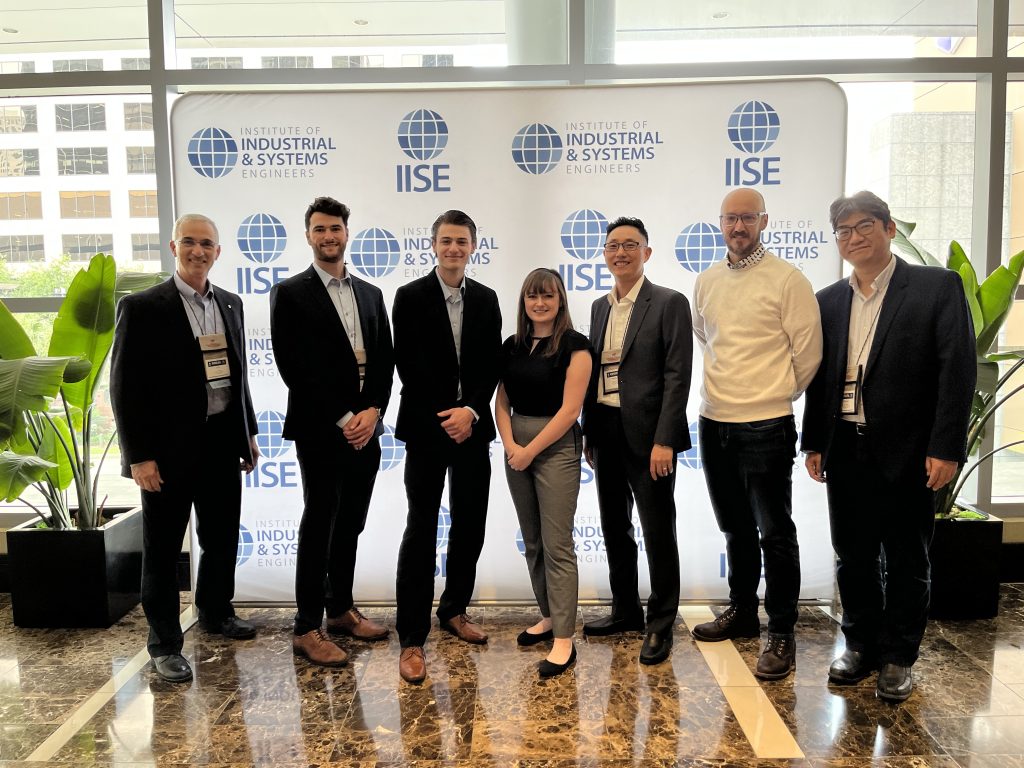 Industrial Engineering students and faculty traveled to New Orleans last month to present research projects at the Institute of Industrial and Systems Engineers (IISE) annual conference.
Four students, Matt Deay, Madeline Easley, Joshua Freeman and Garret Robison, presented work on subjects such as optimal surgical center operations, learning through augmented reality and personalized design. Easley's attendance at the conference was fully funded after she earned first place in the Department of Industrial and Systems Engineering Undergraduate Research Competition in December.
"I was so excited about the opportunity the conference offered to meet new people in industrial engineering and to travel to a place that I had not been to before," Easley said. "I am so thankful for the opportunity to travel to New Orleans and talk about what I had worked on all school year."
In addition to presenting, Easley's favorite part of the conference was networking with other attendees and presenters.
"If I got in the elevator with someone with a conference badge on, I'd ask them where they were from, where they worked or went to school," she said. "I also enjoyed sitting in on the other presenters and panels to just listen to what they had to say. Many were working on other fascinating research topics, that I could learn from."
The four students were accompanied by Jim Noble, department chair, and faculty members Jung Hyup Kim and Kangwon Seo.
Scroll to see images of the students presenting their research.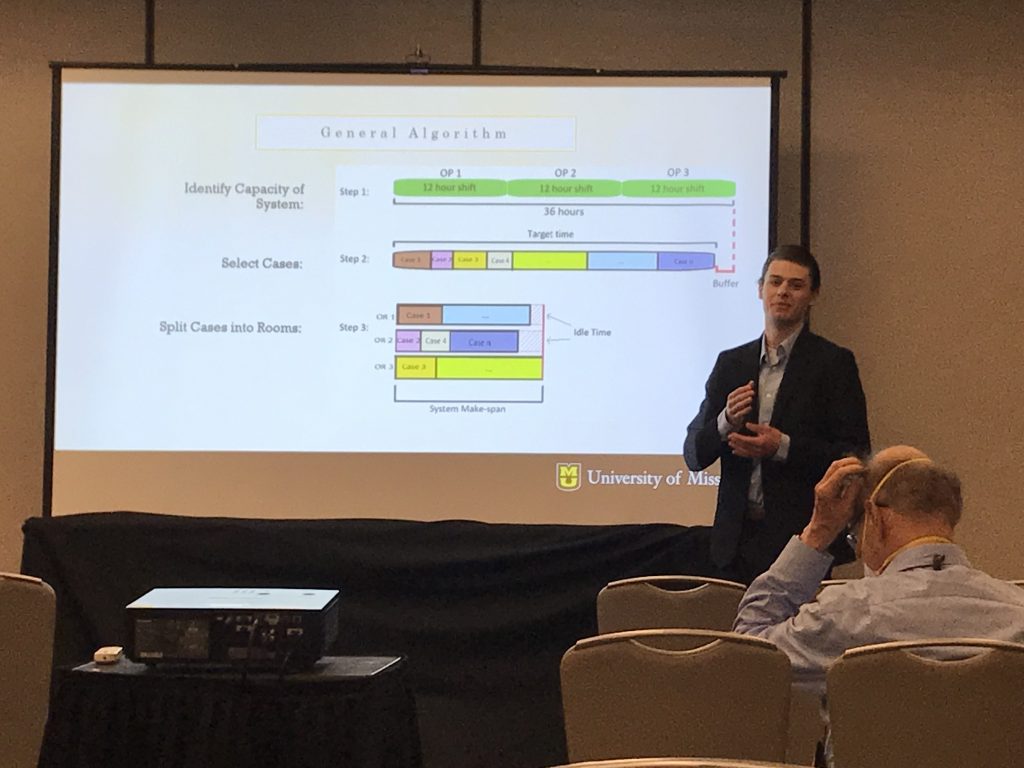 Joshua Freeman presented, "Optimal surgical center operations through running experiments with a simulation model,"
Co-authors were Michael Stroud, Madeline Easley, Sai Kiran Singraj and Kangwon Seo from MU, and Hyunho Oh from MU and a university in Korea.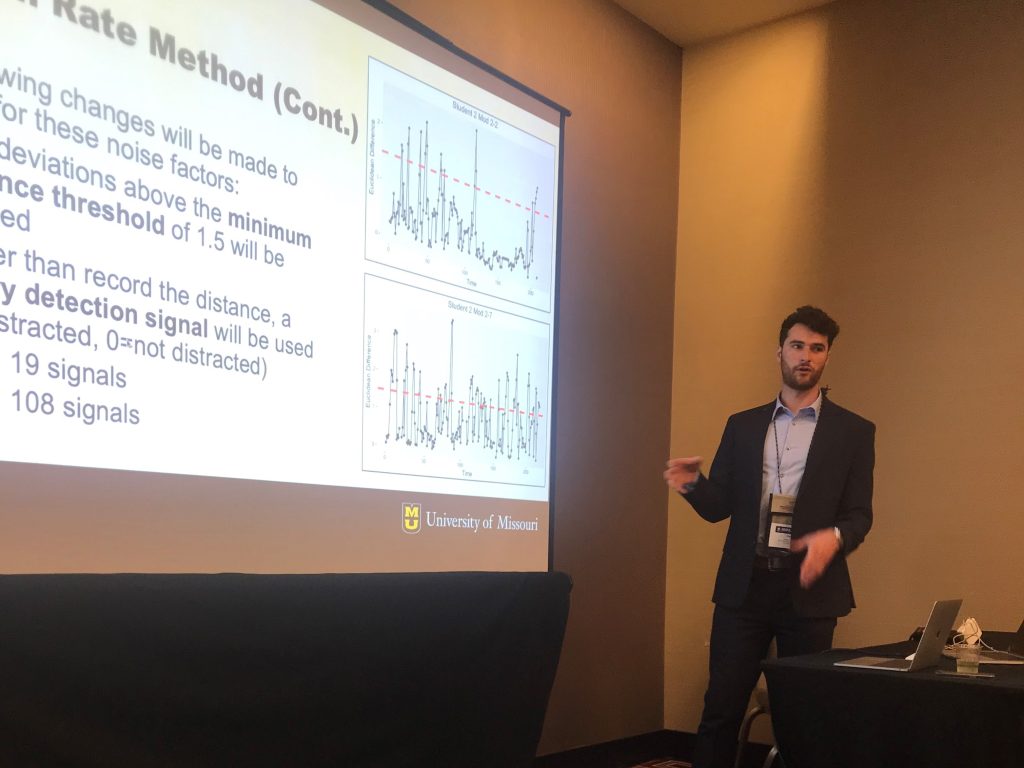 Matt Deay presented, "Predicting students' AR learning states by eye-tracking data,"
Co-authors were Kangwon Seo, Jung Hyup Kim, Easley, Sara Mostowfi, Ching-Yun Yu, Fang Wang and Danielle Oprean.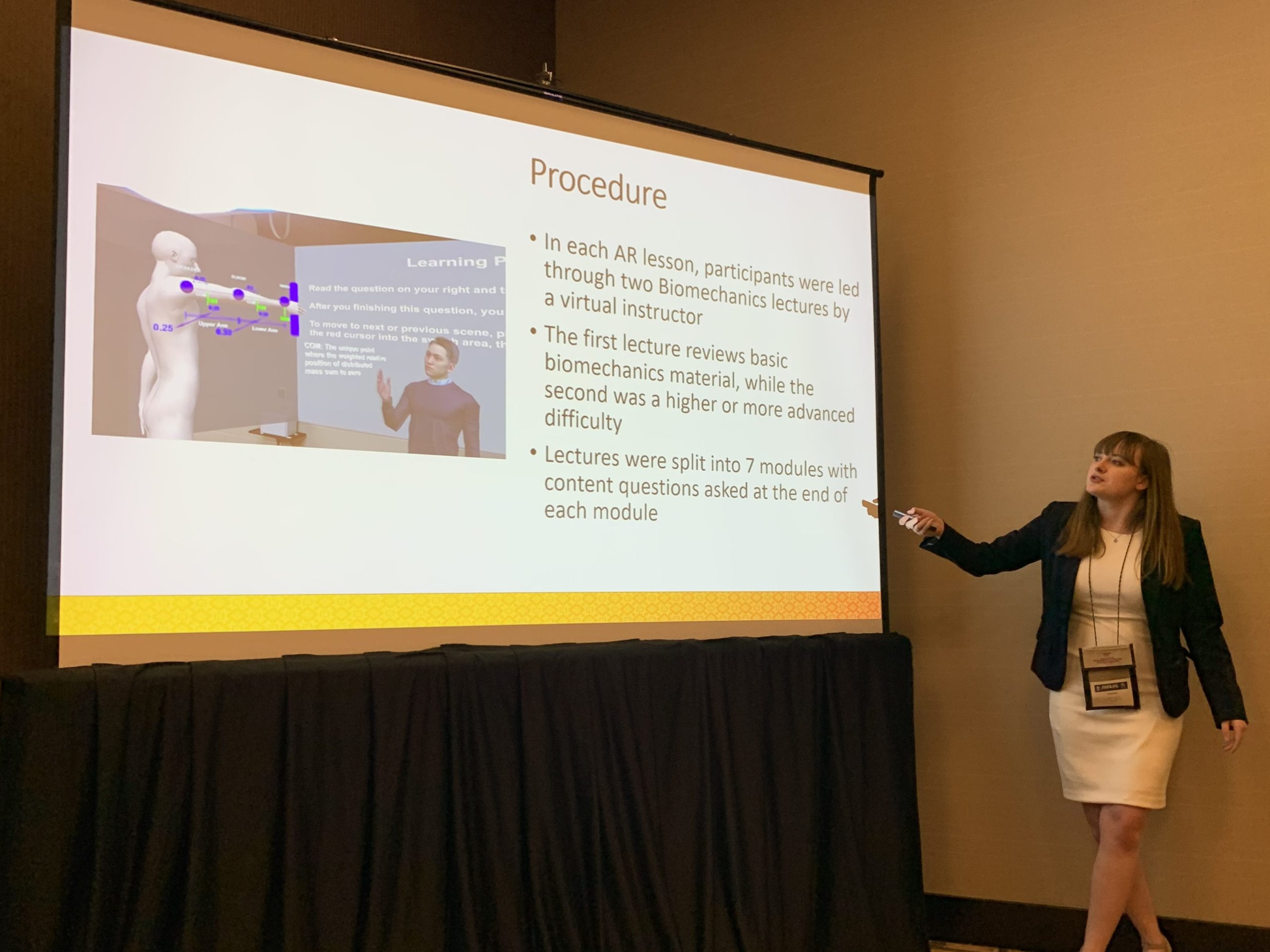 Madeline Easley presented, "The effect of metacognitive judgments on workload in a location-based augmented reality learning environment,"
Co-authors were Jung Hyup Kim, Sara Mostowfi, Ching-Yun Yu, Kangwon Seo, Fang Wang and Danielle Oprean.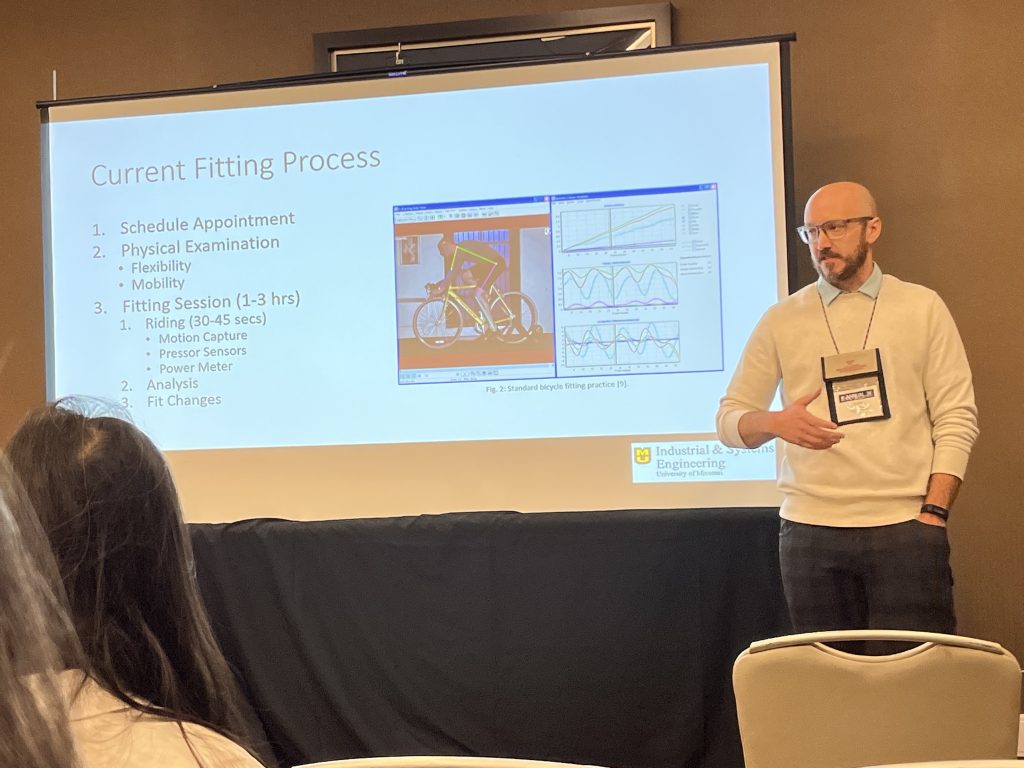 Garrett Robison presented his own paper, "Enabling Personalized Design with Digital Twin and Generative Design."
Seo also presented, "Z-order time series to image transform," a project in collaboration with senior Drew Dahlquist, who was unable to attend.
Be part of an engineering program that gives you real-world opportunities. Become a Mizzou Engineer!