May 14, 2021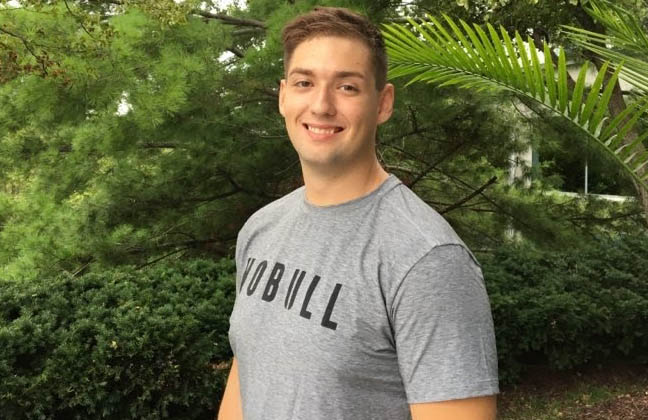 Adrian Atanasov graduates this weekend after five years of juggling school and a full-time job. It was grueling at times, he said, but he wouldn't change a thing.
"Working and going to school at the same time turned me into a different person than I would have been had I just gone to school," he said. "And I'm very thankful for that. Initially, my goals were strict and clear cut. Now, I want to enjoy life and see where it takes me."
On Saturday, Atanasov will earn a bachelor's in computer science, joining more than 300 Mizzou Engineers at Spring Commencement.
After graduation, life will take Atanasov to Bulgaria, where he was born. There, he will work in cloud computing and development operations for Zetta Systems, a small company that helps implement, manage and maintain cloud infrastructures.
Mizzou Engineering, he said, provided him the foundation he needs to succeed in the role.
"Especially the programming languages, Java, Java Script and web programming classes," he said. "The classes taught by Nickolas Wergeles are the best programming classes I've ever taken, and I owe him a good deal of thanks for getting where I am today."
Wergeles is an assistant teaching professor in computer science and information technology.
Mizzou 'helped me in so many ways'
Atanasov and his parents moved to Columbia in 2004. He graduated from Hickman High School, having also taken courses at the Columbia Area Career Center. From there, Atanasov went to Moberly Area Community College for general education requirements before transferring to Mizzou.
While attending college, Atanasov worked full time as a help desk technician and later became part of the implementation team at MBS Textbook Exchange in Columbia. Last year, he started an internship as a device. Integration engineer at Tiger Institute, a Cerner-based affiliate at the University of Missouri Health System.
At Mizzou, Atanasov was able to make the most of his coursework in computer science, information technology and electrical engineering. He developed several applications, including a multiuse conversion calculator and a web-based organizer, both of which are available through his website. This past year, he was part of a team that developed machine learning to trade on the stock market.
Now, Atanasov is ready for the next chapter.
"I'm very excited to be graduating," he said. "I'll miss Mizzou when I'm gone, but I know it definitely helped me in so many ways."