May 05, 2021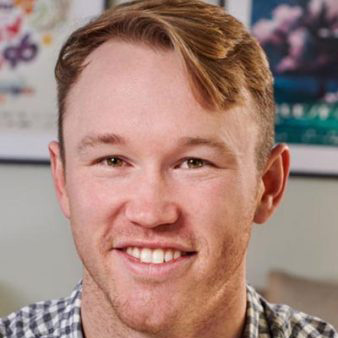 Name
Bryce Murray
Hometown
Natchez, MS
Major
PhD, Electrical and Computer Engineering
Faculty Advisor
Derek Anderson
Where did you complete your undergraduate study?
B.S. Mississippi College; MS Mississippi State University
Why did you choose Mizzou for your graduate program?
My major professor from Mississippi State accepted a job at Mizzou, and I decided to follow. I'm glad I did!
Tell us about your graduate research. What are some potential outcomes or applications?
My graduate research has taken a few different paths with the main goal always surrounding explainable data fusion. I've had the opportunity to work on different research grants that required a broad spectrum of algorithms from 3D reconstructions, extending morphological shared weight neural networks, leading UAV efforts, to developing standards for remote sensing of human and clandestine remains.
What are some accomplishments you've achieved at Mizzou that you're especially proud of?
I'm proud to have attended multiple conferences to present conference publications as well as helping lead a training session at one of the conferences. The opportunity to present my research to several stakeholders of research grants that I was able to be a part. One of my proudest accomplishments was aiding Dr. Anderson in building out the MINDFUL lab which now includes a fleet of drones, and almost every modality of sensor imaginable.
What do you hope to do after you complete your degree?
I have recently accepted a position with the Aperio Consulting Group. I am the Director of Technology and Data Science, and my primary role is leading the Innovation team. We are developing cutting edge technology that I believe will truly make a difference in both the behavioral science and AI space.