September 08, 2021
The Civil Engineering Academy of Distinguished Alumni (CEADA) held an induction ceremony to honor eight Mizzou Engineering alumni who are outstanding in their field, leaders in their community and worthy of emulation.
Inductees from both the 2020 and 2021 classes were honored at the event, held Sept. 3 at Memorial Union.
Inductees represent the best in the field while remaining committed to the academic success of civil engineering students, Department Chair Praveen Edara said during the ceremony.
"You join a remarkable network of engineering leaders who are truly dedicated to our mission here at Mizzou Engineering," Edara told honorees.
Those inducted into CEADA include:
2020 Inductees:
Andrew Bonderer, BS CiE '91
Zhiqiang Hu, honorary inductee
2021 Inductees:
Paul J. Axtell, BS CiE '99
Ashley Buechter, BS CiE '06
Mark M. Clark, BS CiE '74, MS '78
Tim Crockett, BS CiE '98
Martin J. Kehoe, BS CiE '72, MS '74
Travis Koestner, BS CiE '94
CEADA, established in 1998, honors outstanding graduates and distinguished friends of the Department of Civil and Environmental Engineering. Election to the Academy recognizes outstanding achievement, excellence and leadership in engineering and civic affairs.
Information on each recipient can be found below:
Andrew Bonderer, P.E.
Andy Bonderer is a customer service oriented professional engineer who oversees his own projects and makes a point to visit other Professional Contractors & Engineers, Inc. (PCE) projects so customers put a face with the name. He thrives in design-build project environments, applying his experience to ensure a successful project.
His company built several educational facilities in the mid-Missouri area, including Alpha Hart and Paxton Keely elementary schools and Lange Middle School in Columbia, Harrisburg High School in Harrisburg, St. Andrew's School in Tipton, the fine arts addition for the Mexico Public Schools and the South Callaway Athletic Complex in Mokane.
Bonderer is passionate about serving his community, volunteering his time to the Fulton (Missouri) School Board, Missouri Task Force One and Newman Center Church.
Zhiqiang "Zack" Hu, P.E.
Zhiqiang (Zack) Hu is a William Andrew Davidson Professor in the Department of Civil and Environmental Engineering at MU and previously served as the department's chair and director of graduate studies.
Hu, who has worked at MU since 2006, was elected as a Fellow of the American Association for the Advancement of Science (AAAS) in 2019 "for distinguished contributions to the field of microbial processes and toxicology, particularly in water, wastewater, and waste treatment." He served as an EPA Food Quality Protection Act (FQPA) Science Review Board Member and an ad hoc member of the EPA's Federal Insecticide, Fungicide, and Rodenticide Act (FIFRA) Scientific Advisory Panel. Hu also chaired the subcommittee on Environmental Impact and Applications of Nanomaterials for the American Society of Civil Engineers (ASCE) and currently serves as an associate editor of an ASCE journal.
Among the organizations financing his research have been the Environmental Protection Agency (EPA), National Science Foundation, the U.S. Department of Agriculture, the U.S. Geological Survey, Water Environment Research Foundation and other members of industry. He is a registered professional engineer in Connecticut.
2021 Inductees
Paul J. Axtell, P.E., D.GE
Paul Axtell is the chief operating officer and a senior principal engineer for Dan Brown and Associates in Overland Park, Kansas. In recent years, he has primarily focused on foundations for major bridge projects across the nation, delivered under a variety of project delivery methods. He is the Geotechnical Engineer of Record for eight Mississippi River Crossings and has acted as design, construction, or load test consultant on several others.
Axtell holds a BS in civil engineering from Mizzou Engineering and an MS in engineering from the University of Texas with a geotechnical emphasis. He is registered as a professional engineer in seven states and is a diplomate of the ASCE Academy of Geo-Professionals. He has 22 years of experience in geotechnical and foundation engineering and has authored more than 25 technical papers. For the past eight years, he has served as chairman of the Deep Foundations Institute Drilled Shaft committee. Axtell also serves on the Board of Directors for the ASCE Academy of Geo-Professionals.
Ashley Buechter, P.E.
Ashley Buechter is licensed a professional engineer in the state of Missouri and works for the Missouri Department of Transportation (MoDOT) in the Central Office Highway Safety & Traffic Division. She joined the Department of Transportation in June 2006 after receiving her Bachelor of Science in Civil Engineering in May 2006.
While at MoDOT, Buechter has worked in a variety of areas including operations and program delivery and has been the lead for various statewide efforts. She currently serves as a Traffic Liaison Engineer overseeing statewide initiatives for Transportation Systems Management & Operations (TSMO). This includes management of freeways, arterials and work zones.
Mark M. Clark
Currently a clinical professor of civil and environmental engineering at Northwestern University, Mark M. Clark teaches courses on drinking water treatment, statistics and fluid mechanics.
Clark and his students have co-authored hundreds of research papers, book chapters and conference presentations on mixing, coagulation theory and membrane processes for drinking water treatment. Clark's proudest academic achievement was writing the textbook, Transport Modeling for Environmental Engineers and Scientists (1996); he is currently preparing the third edition of the book, which is scheduled for publication in 2022.
Clark finished his BS CiE in 1974 and worked part-time in the wastewater treatment lab in Research Park. After completing his MS CiE in 1978, he joined the Missouri Department of Natural Resources, helping to write regulations for the original Missouri Hazardous Wastes law.
After finishing his PhD from Johns Hopkins University in 1985, and after a seven-month consulting stint with Tetra Tech, he began a post-doctoral study of mixing and coagulation at Lyonnaise des Eaux, a private water utility in Paris. In 1987, Clark joined the environmental engineering faculty at the University of Illinois at Urbana-Champaign, receiving the Presidential Young Investigator Award from George H. W. Bush in 1991.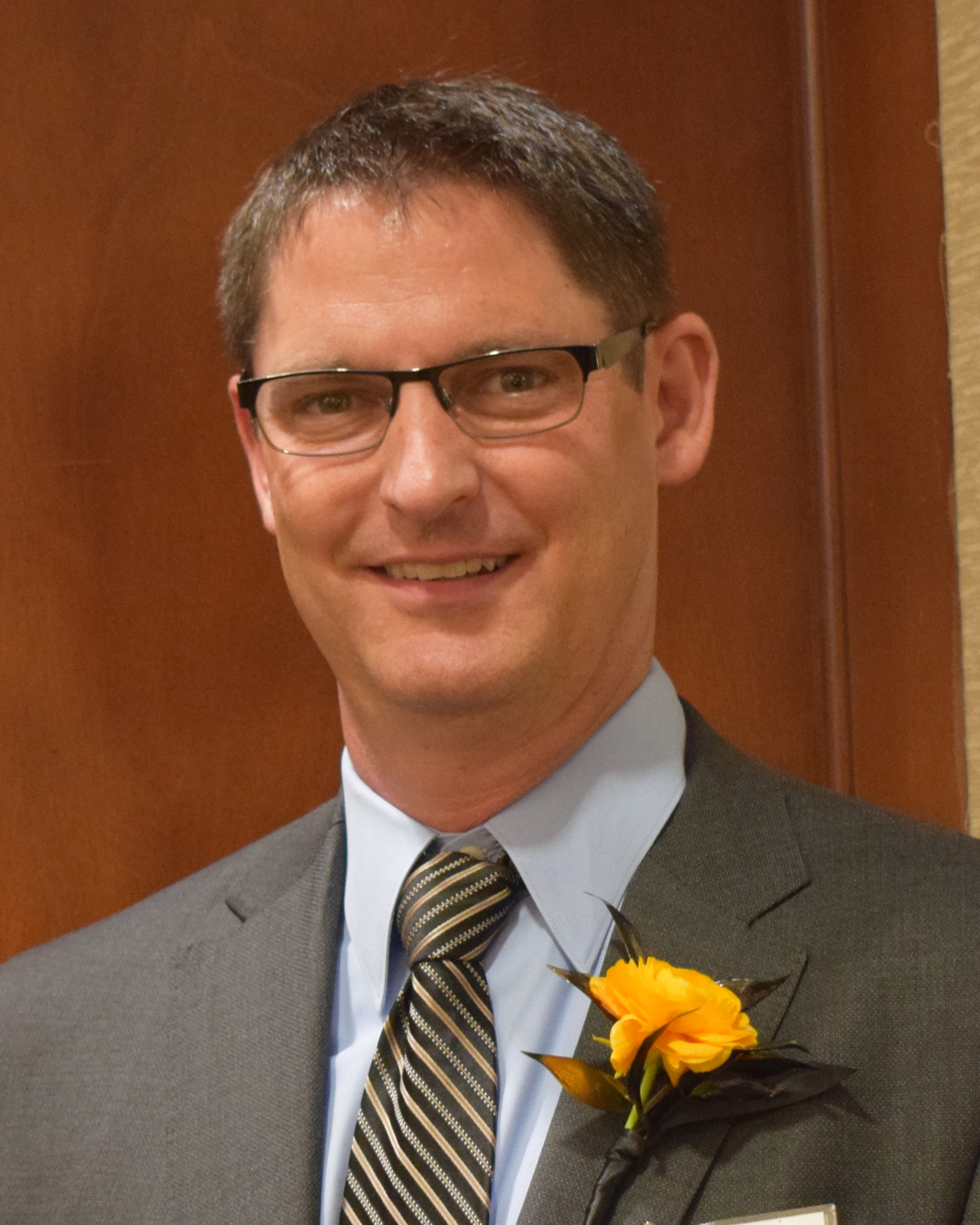 Tim Crockett, P.E.
Upon graduating from MU in 1998, Crockett became a staff engineer in the family business, Crockett Engineering Consultants, a civil engineering and surveying company based in Columbia.
Crockett obtained his professional engineering license in Missouri in 2006 and quickly added licenses in Kansas, Iowa, Oklahoma and Texas. Today, he holds licenses in 26 states and regularly practices engineering in those states.
He became a partner in Crockett Engineering in 2002 and managing partner and majority owner of the firm in 2008. Since then, Crockett has seen the addition of the structural engineering division as well as the establishment of Crockett Geotechnical – Testing Lab, a full service geotechnical and materials testing facility. Today, the company has nearly 40 employees and completes work across the United States, Canada and Central America.
Martin Kehoe, P.E.
Martin Kehoe has spent most of his career in the nuclear power industry. After working for Bechtel Power Corporation on both design and construction jobs, he returned to Missouri and worked at the Callaway Nuclear Power Plant for Union Electric (later Ameren).
At the Callaway Nuclear Power Plant for Union Election, Kehoe provided contractor oversight and schedule reviews during most of the plant construction. He also was a member of the rate-case justification team when the plant went into operation. Kehoe's career during plant operation was spent on various assignments and projects, including modifications/replacements for equipment — valves, pumps, piping and buildings.
After retiring from Ameren, he continued to work part time at Callaway. Among the projects he participated in were the replacement reactor vessel head and spent fuel storage facility.
Travis Koestner
Travis Koestner started his career with MoDOT full time in the Camdenton Project Office in January 1995 after working as an intern starting in 1992.
Koestner moved to MoDOT's Central Office in the Contracts Section of Design Division in the early 2000s, then went on to work in MoDOT's Central Office Construction, Materials and Research Division. In 2011, he joined the Central District as Assistant District Engineer then to the Southwest District as District Engineer in 2017. Currently, he is a State Design Engineer, which includes Design Policy, CADD Support, Environmental, Contract Services, Right of Way, Outdoor Advertising, Consultant Services and Local Program Administration.
Want to make a difference in the lives of future civil engineers? Learn more about the Civil Engineering Academy of Distinguished Alumni.