May 19, 2021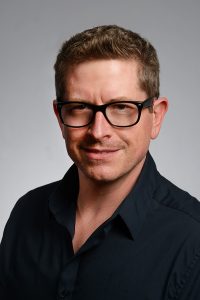 A Mizzou Engineering faculty member will screen his documentary, "Joplin, Missouri: A Tornado Story" this weekend on the 10th anniversary of the storm.
Chip Gubera will introduce  the film and answer questions at two showings on Sunday at Bookhouse Cinema in Joplin.
Gubera is an assistant professor of professional practice in the Information Technology Program and teaches media technology and design.
After the tornado — the seventh deadliest in the U.S. and the costliest in U.S. history — Gubera wanted a way to help the city where he grew up. He drove to Joplin the day after the storm to distribute water and help clean up. However, his sister recommended he instead use his filmmaking expertise to give back.
Gubera teamed up with his father, radio personality George Noory and fellow filmmaker Brian Maurer, now director of the IT Program, to document the aftermath. He spent months interviewing city officials, law enforcement officers, emergency workers and residents impacted by the tornado.
"My dad came up with the idea to look at it from a sociological perspective and concentrate on what happens after a disaster," Gubera said. "What goes on within community government? What happens when schools can't reopen? What happens to policing and at hospitals? What happens to the mental health of a community after this happen?"
Film Used as Teaching/Training Tool
Following the film's release in 2012, it's become one of Gubera's most successful film projects. Initially, he was approached by numerous groups, including AmeriCorps, that wanted to use it for training purposes. Copies were distributed to then-President Barak Obama and then-Governor Jay Nixon. Gubera and his father were invited on dozens of radio and television programs. And in 2013, the film was nominated for a Mid-American Emmy Award.
"A lot of people found it informative, which was great, so it was very successful that way," Gubera said. "Of course, all of the attention kept pointing back to Joplin and the fact that Joplin still needed help. And every dollar we made went back to rebuilding Joplin."
Today, Gubera still uses the film as a teaching tool in his media design course. He challenges students to create movie posters for the film, which requires them to work with large-scale raster images. Students also remake the sound for the film's trailer to learn real-world audio design skills.
"We are always encouraged to bring our professional work into the classroom," Gubera said. "This one is good piece because it was Mid-America Emmy nominated and it has the Missouri connection, as well."