April 26, 2021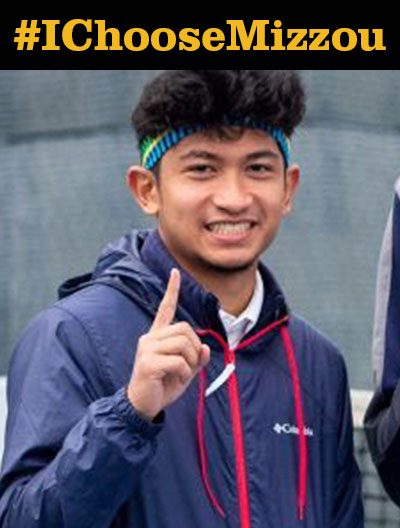 Anthony Alcabasa won't have to travel far to go to college, but he hopes to use his civil engineering degree to help others travel the world.
Alcabasa, a senior at Tolton Catholic High School, plans to major in civil engineering this fall to learn more about transportation systems.
"I'm not sure where I want to work, but working around trains would be ideal," he said.
Alcabasa has loved trains since he was a child watching Thomas the tank engine. He became more serious about it when family members from Japan sent him a model of the Shinkansen. Then, during a vacation to Japan in 2016, he had the opportunity to ride it.
"I remember when I finally got to ride it how cool it was," he said. "It's one of the fastest trains in the world, and just the speed of everything was cool. I've always had a fascination for trains."
When he's not dreaming of the rails, Alcabosa is active in sports and organizations at school. He's a member of the tennis team and this year served as manager of the Tolton basketball team. He was also in charge of filming live streams of the games during COVID. Alcabosa is leader of the Key Club, a member of the National Honor Society and on the Christian Diversity Committee.
Having grown up in Columbia, he's also a fan of the Mizzou Tigers, especially the basketball and football teams. And his mom works at Ellis Fischel Center Center, part of MU Health Care, so he's familiar with the university.
"I like the campus," he said. "And MU has good engineering programs."
At Mizzou, Alcabosa is looking forward to continuing to cheer on the Tigers and take advantage of resources such as the Mizzou Rec Center and Student Center.
"I'm also looking forward to meeting people," he said. "I've always been in small Catholic school settings, so I'm looking forward to meeting more people. It will be fun."